From dream to journey - explore Cuba's capital Havana in 3-4 days
06.11.20 14:45:49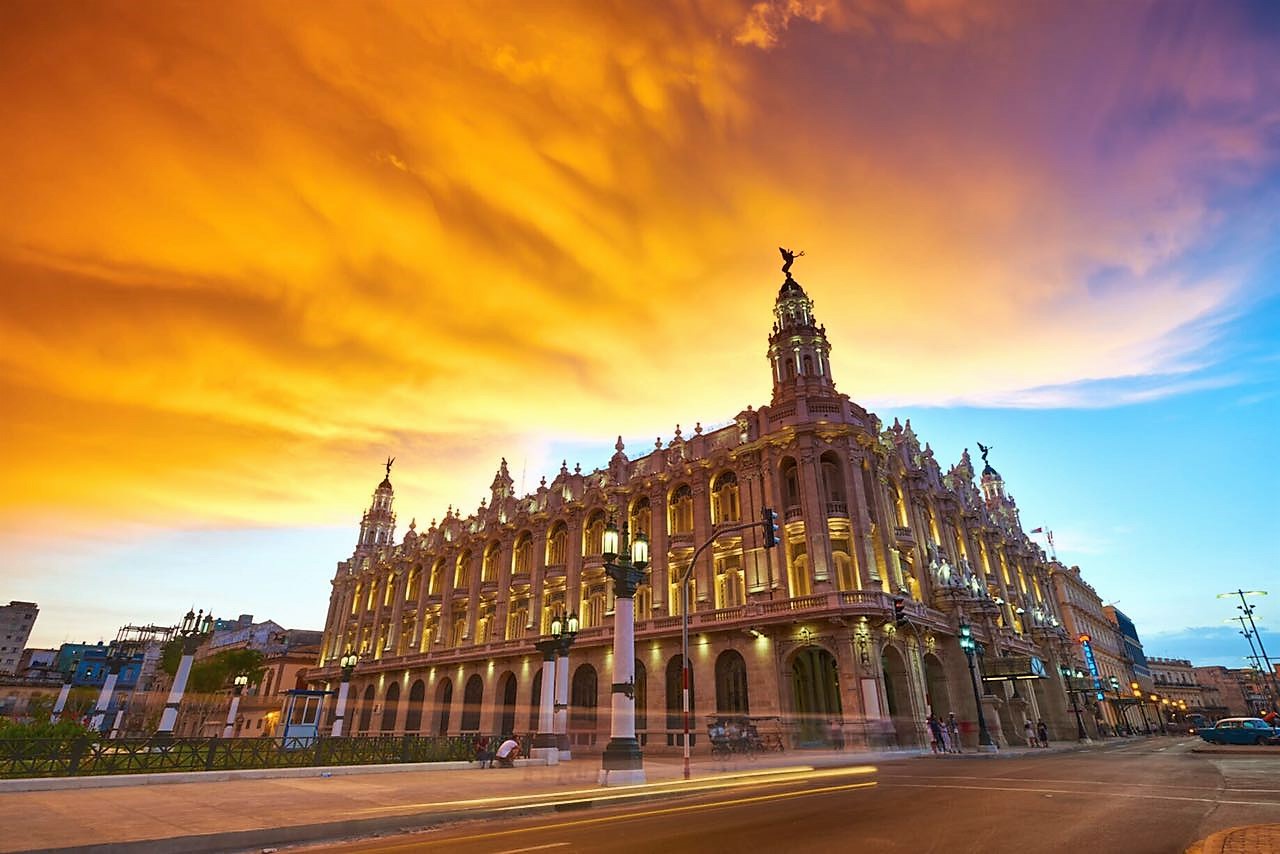 Havanna 3 - 4 days

Starting your vacation in Cubas capital Havana is a good decision. The many facets of Habana, which celebrated its 500th anniversary in 2019, will fascinate and inspire you.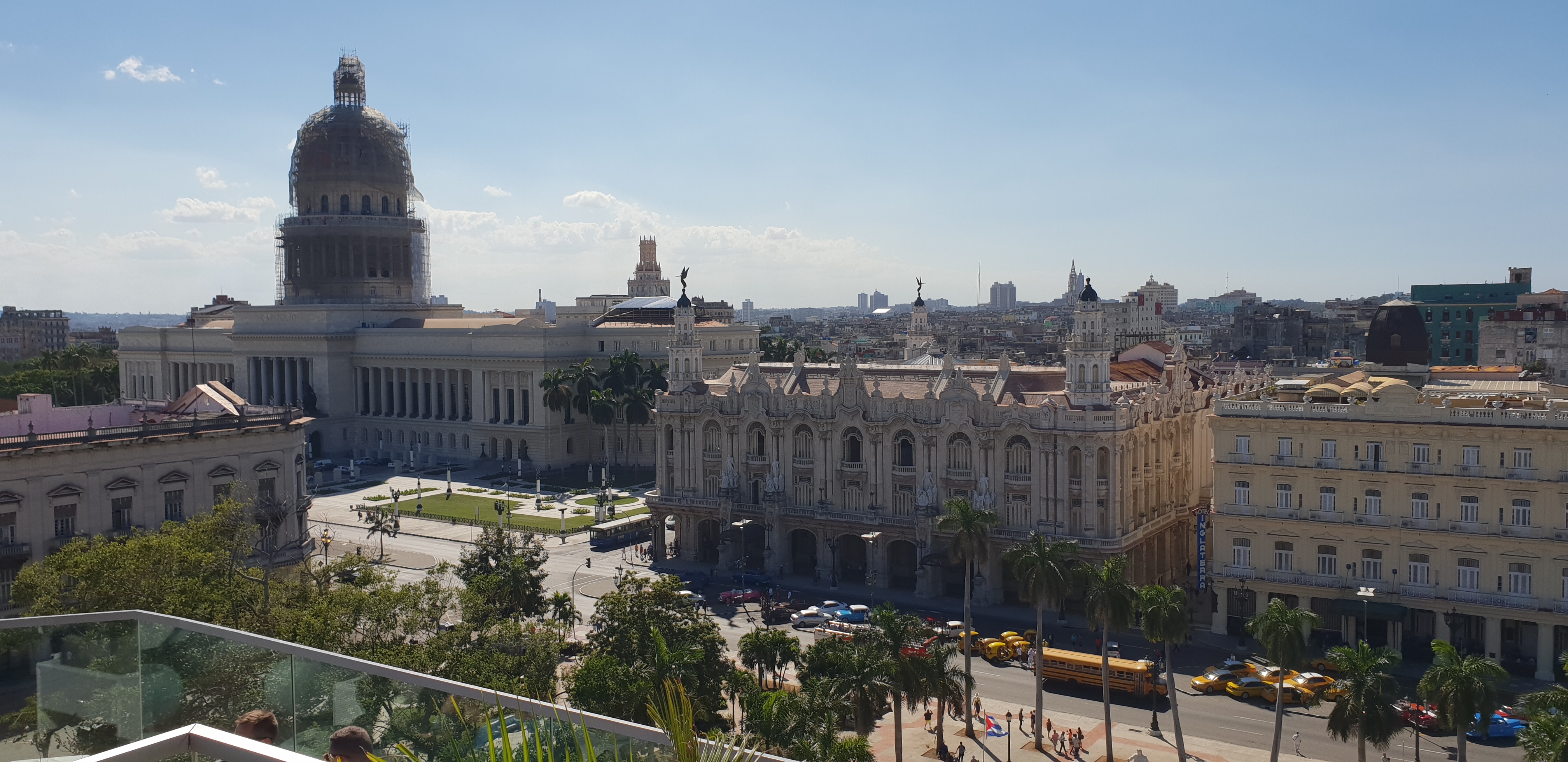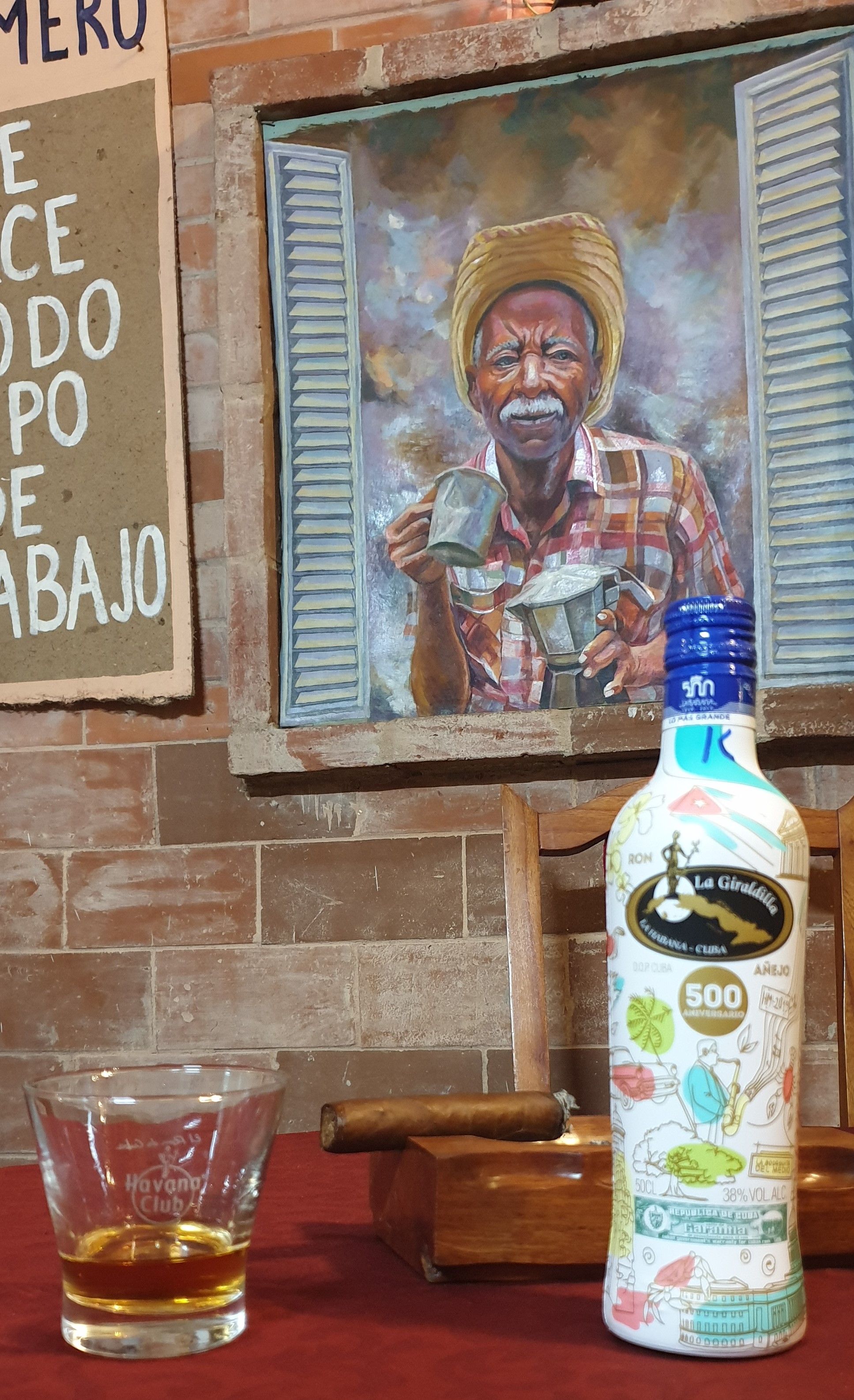 It is not for nothing that Havana was also called the "Paris of the Antilles". The old charm of Havana is not always evident today, but it can still be felt in many places. You should always have a camera at hand when you stroll through the streets and the history of the city. This is the only way to capture the breathtaking moments and the flair of Havana. In 1982 UNESCO declared old Havana a World Heritage Site. Havana Vieja consists of five large squares, each of which has its own architectural character. The 5 squares are: Plaza de Armas, Plaza Vieja, Plaza San Francisco de Asis, Plaza del Cristo and Plaza de la Catedral.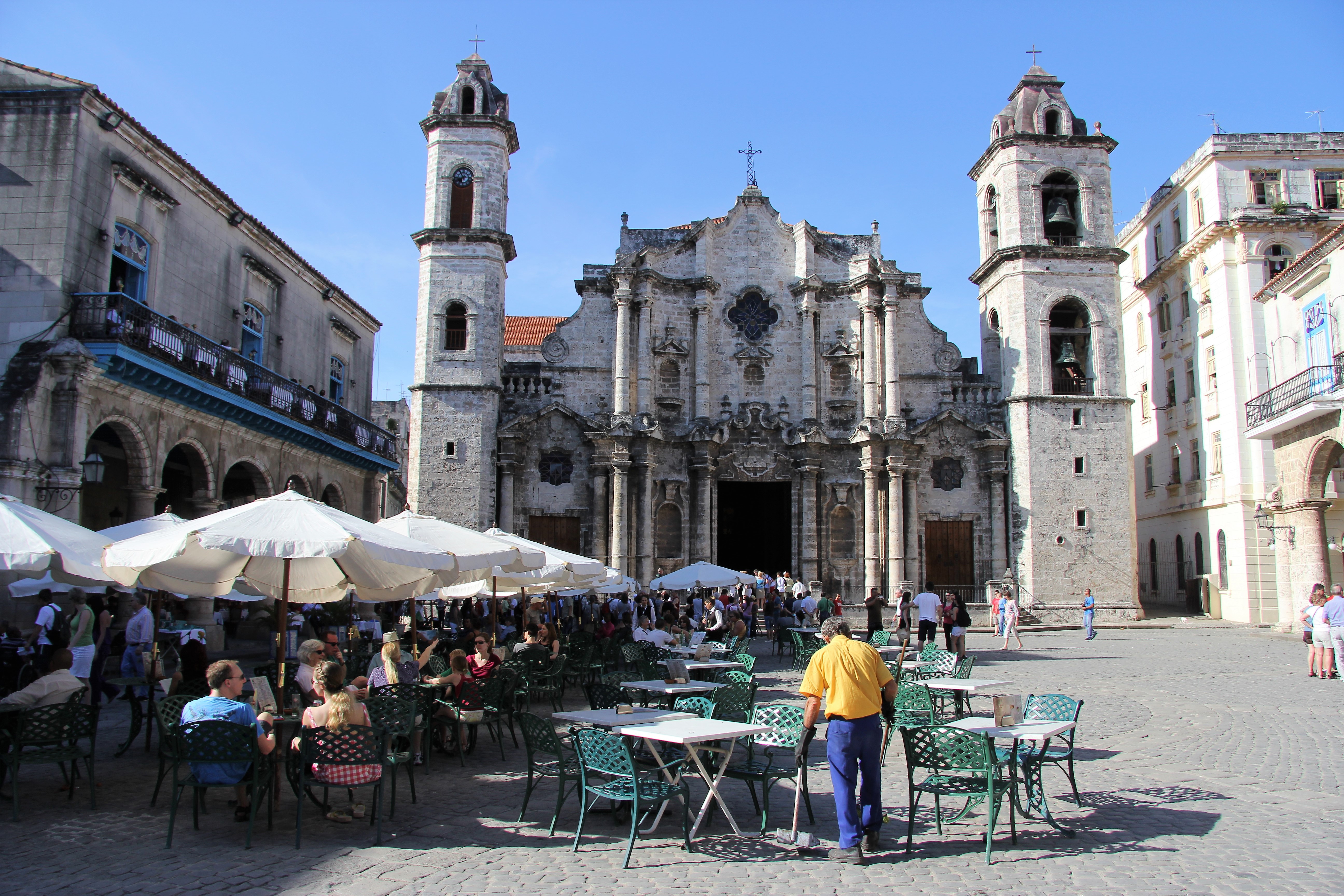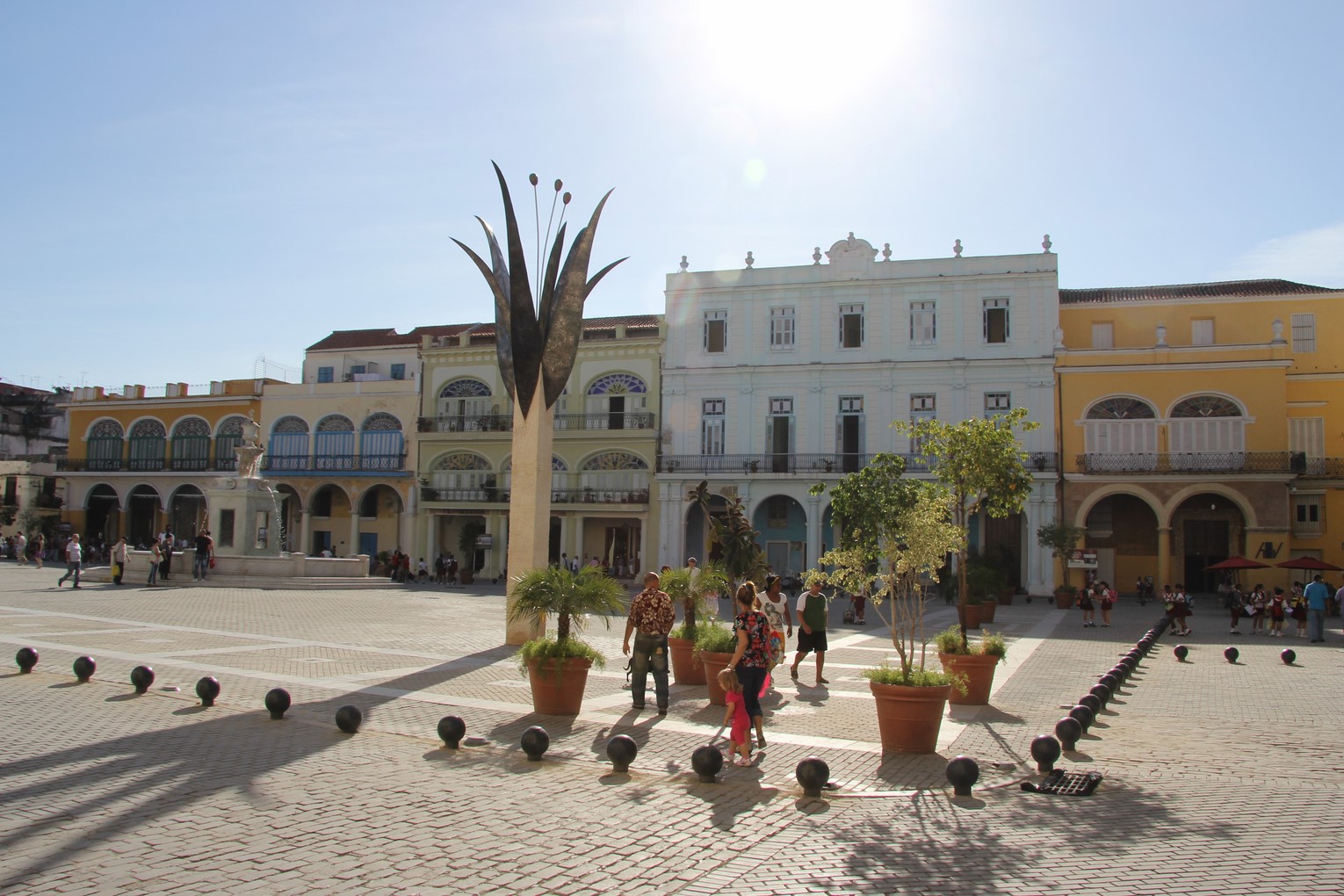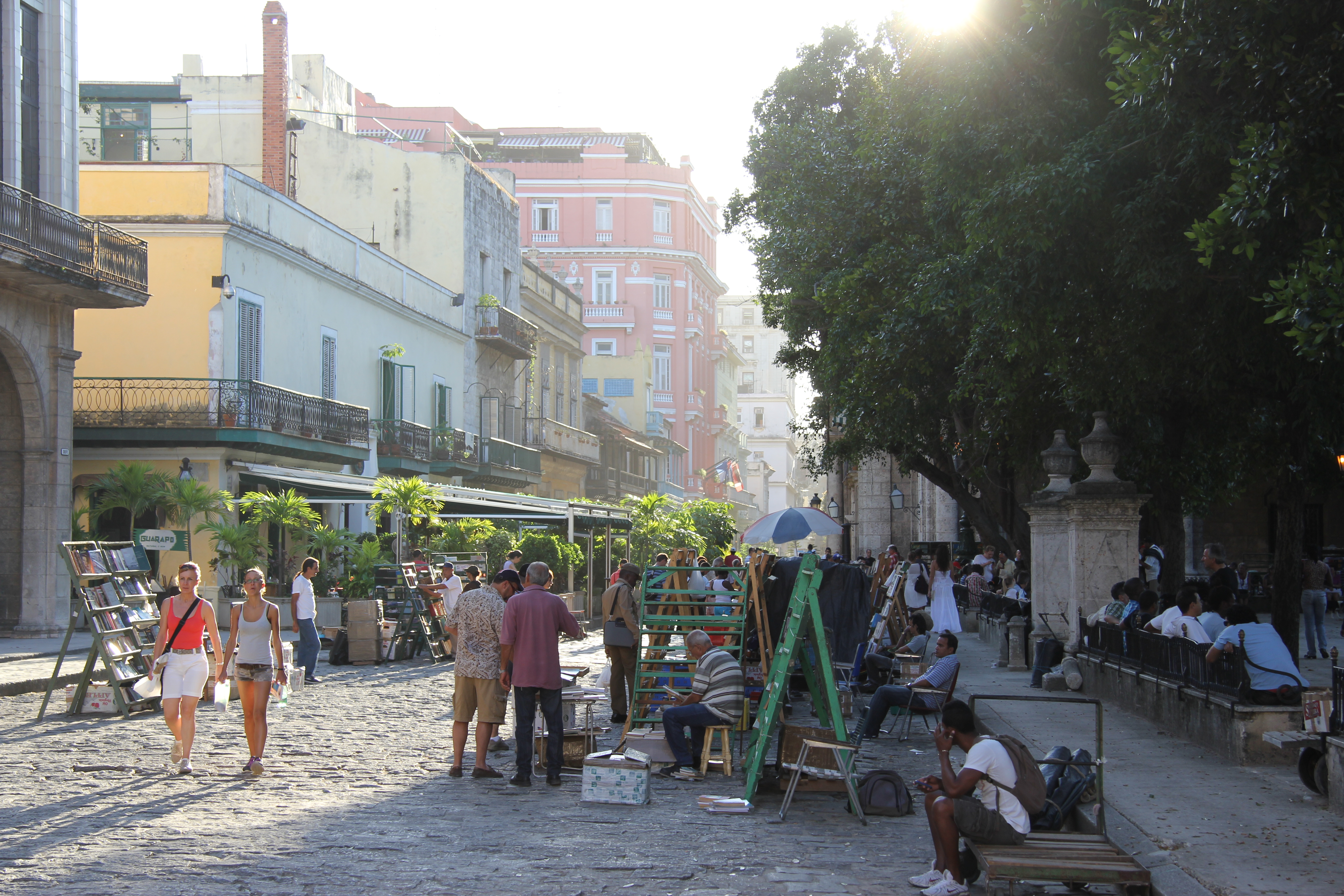 When visiting Havana, even bathing fans among you will get their moneys worth. The dream beaches of Playa del Este and Guanabo leave nothing to be desired and will inspire you. Havana beaches can be reached in around 30 minutes by car or taxi. A taxi there and back costs about 25 CUC or dollars.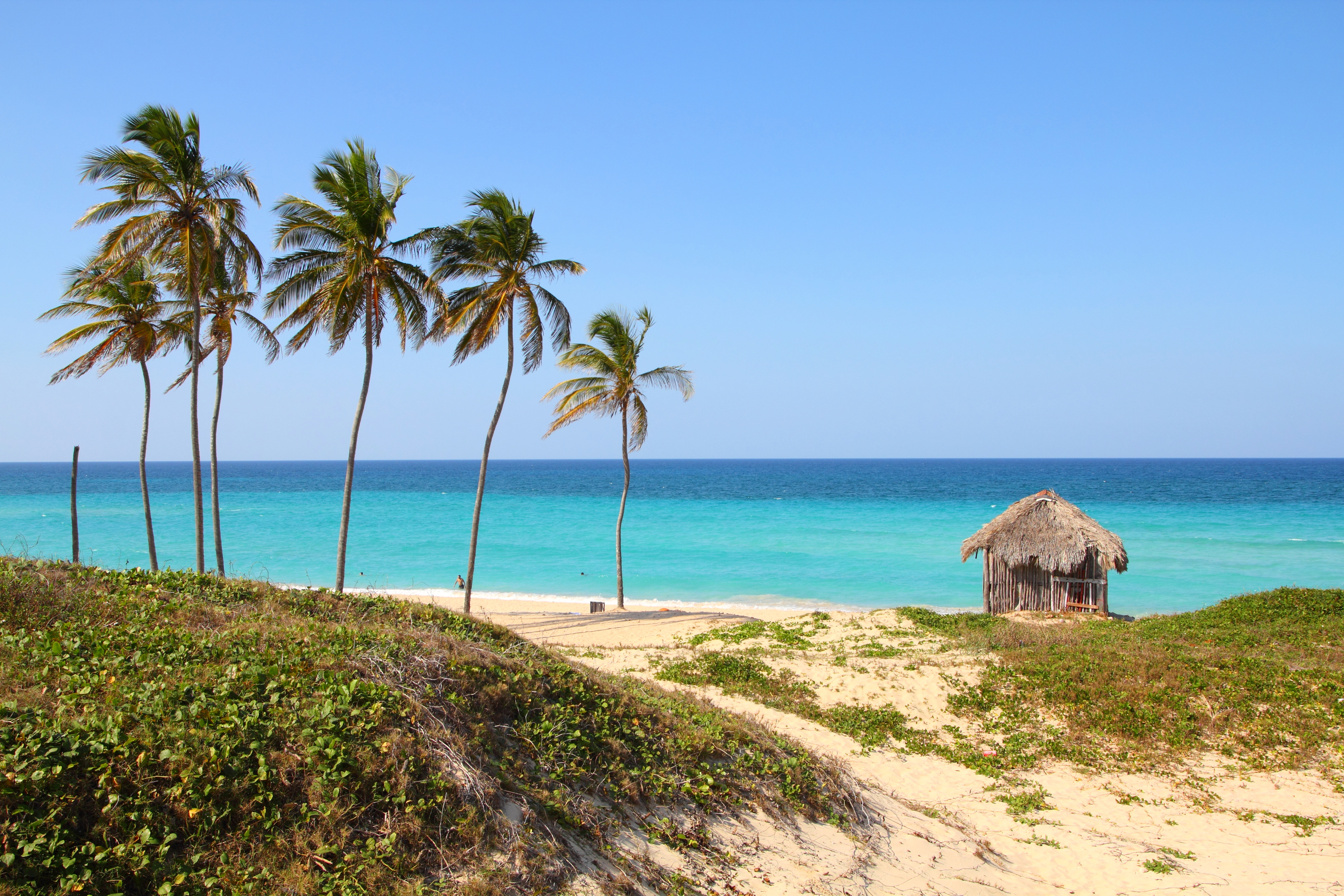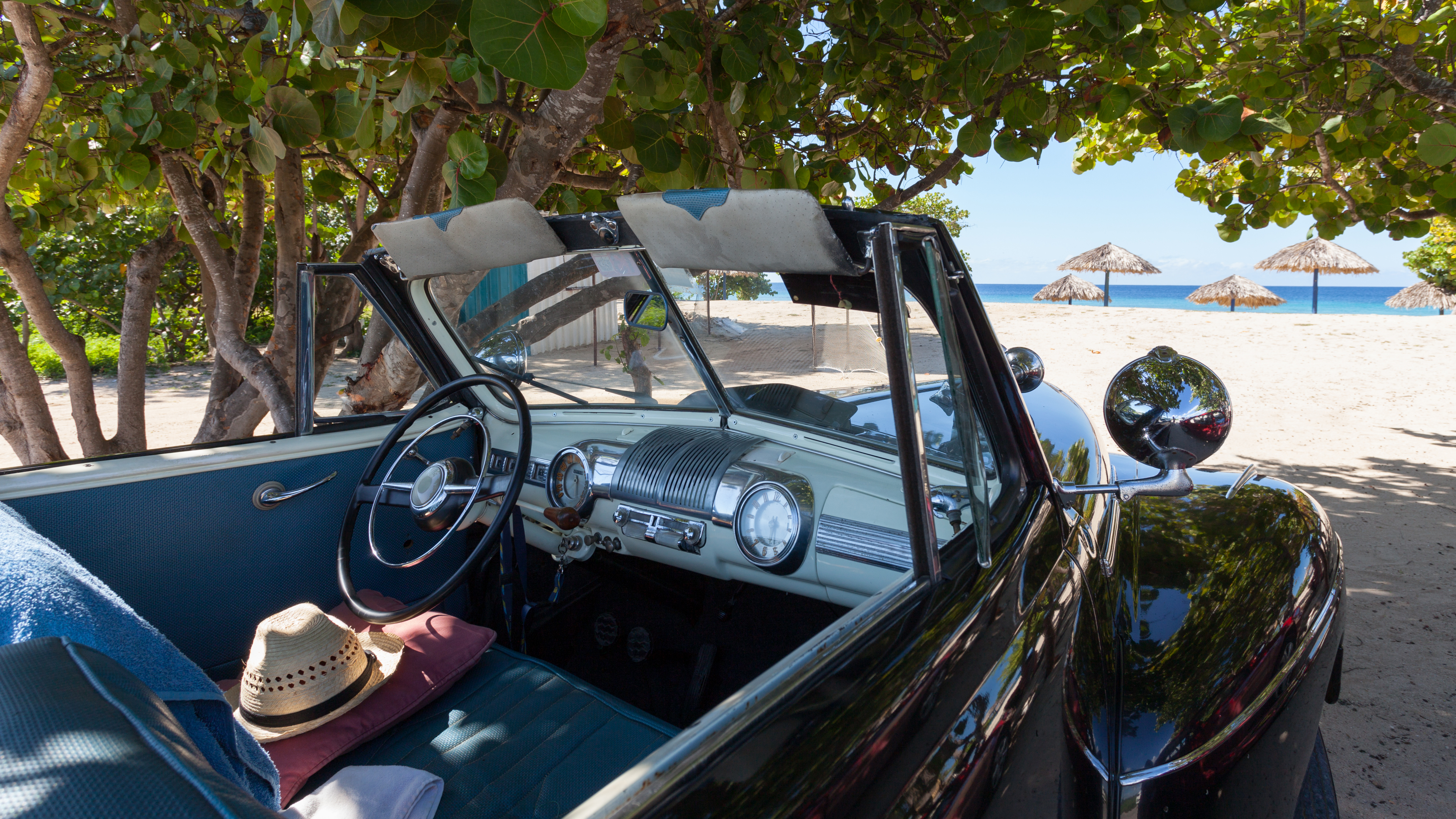 You can relax or end the day in one of the now numerous good restaurants or typical bars, or simply with a beer or rum on Havanas beach promenade, the Malecon of Havana. If you like it a little quieter or are out with children, your hosts often delicious food or great cocktails in the casa particulares.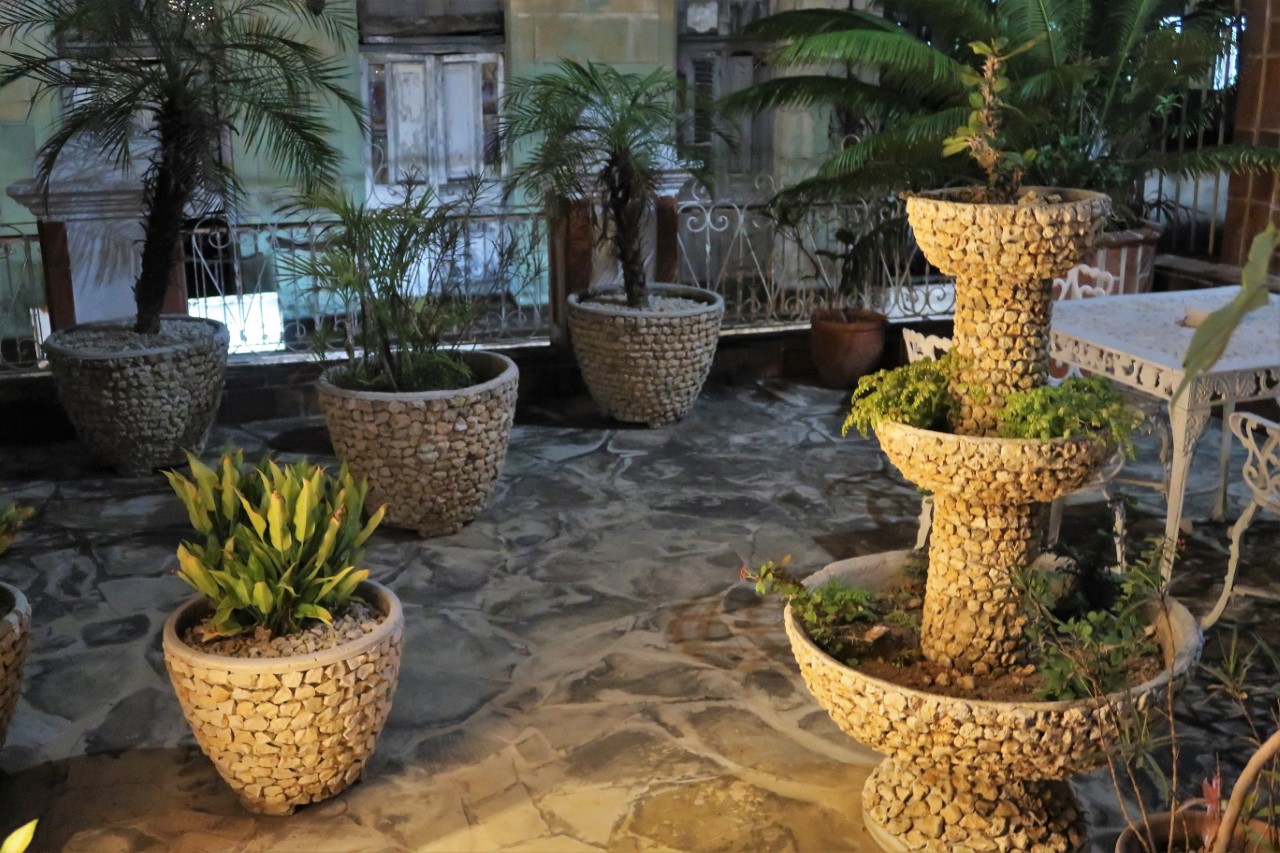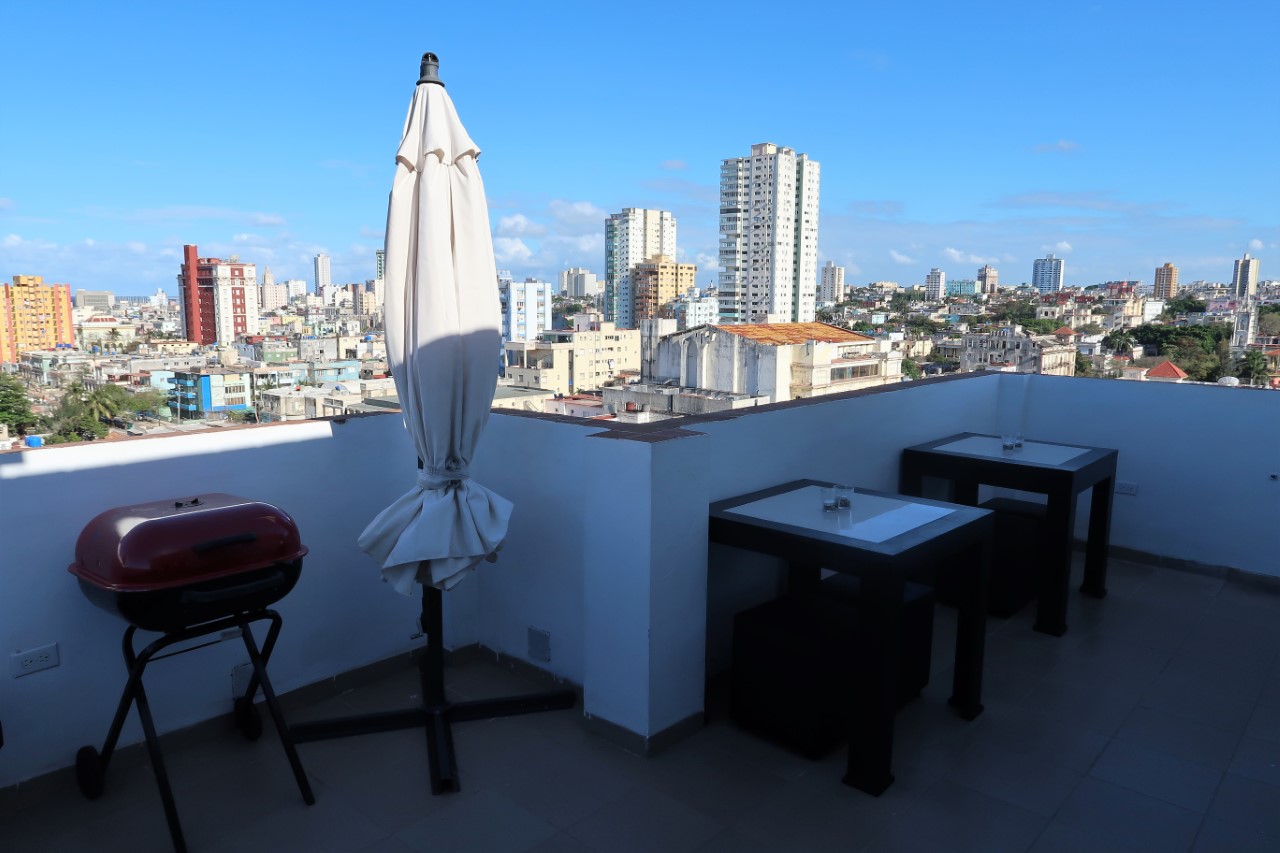 In the following, we would like to give you some helpful tips on exploring Havana and experiencing it up close.
But also tips that you should absolutely observe in order not to have any experiences that could spoil your dream vacation in Cuba.

How many days should I plan for Havana?
If you are looking for and want to experience the lively life of this Caribbean metropolis, you run the risk of falling in love and not wanting to leave. Havana apparently never sleeps and offers the most diverse possibilities, countless museums and theaters, wonderful squares, beaches, bars, restaurants and clubs. If you want to explore as many of the highlights of Havana as possible, you should plan 3 to 4 days. Then there will be enough time between rumba and salsa or mojitos and daiquiris to get to know the most beautiful places in the city and the surroundings of Havana, whether on foot or with one of the countless vintage cars from the 50s.

If you would like to stay longer than 4 days in la habana, contact us, we will be happy to help you plan your dream vacation in Cuba!
info@cuba-exclusivo.com

Where is the best place to stay in Havana?
If you want to experience Havana authentically and visit other cities in Cuba, book a private holiday accommodation for your respective travel destination in advance. Then you can be sure that you will be expected and save yourself unnecessary stress and unpleasant surprises. The most popular neighborhoods for casa particulares are Havana Vieja, Havanna Centro, Havanna Vedado and Havanna Playa. Havana Playa is considered to be the prettiest part of the city, but it is quite far outside the center of Havana. If you want to live here, it is advisable to rent a car. Most of the diplomatic missions and many old colonial mansions are in Havana Playa. The Atlantic is often just a stones throw away. However, many places are only accessible on foot. In Havana Vieja, Havanna Centro, but also Havanna Vedado, you live very centrally and can reach many places on foot. Casa Particulares in Havana - our favorites:

Casa Sayli
Sayli offers 2 very nice rooms in the heart of Havana, directly behind the Museum of the Revolution. The room price includes breakfast.



Clara Aniuta
The casa is located on the 5th floor of a colonial house directly opposite the Hotel National Havana. From the balcony you have a wonderful view of the Atlantic, the Malecon and the entrance to the Hotel National. Aniuta and Maria are the good souls of the entire house. Whatever you need, the two make it happen.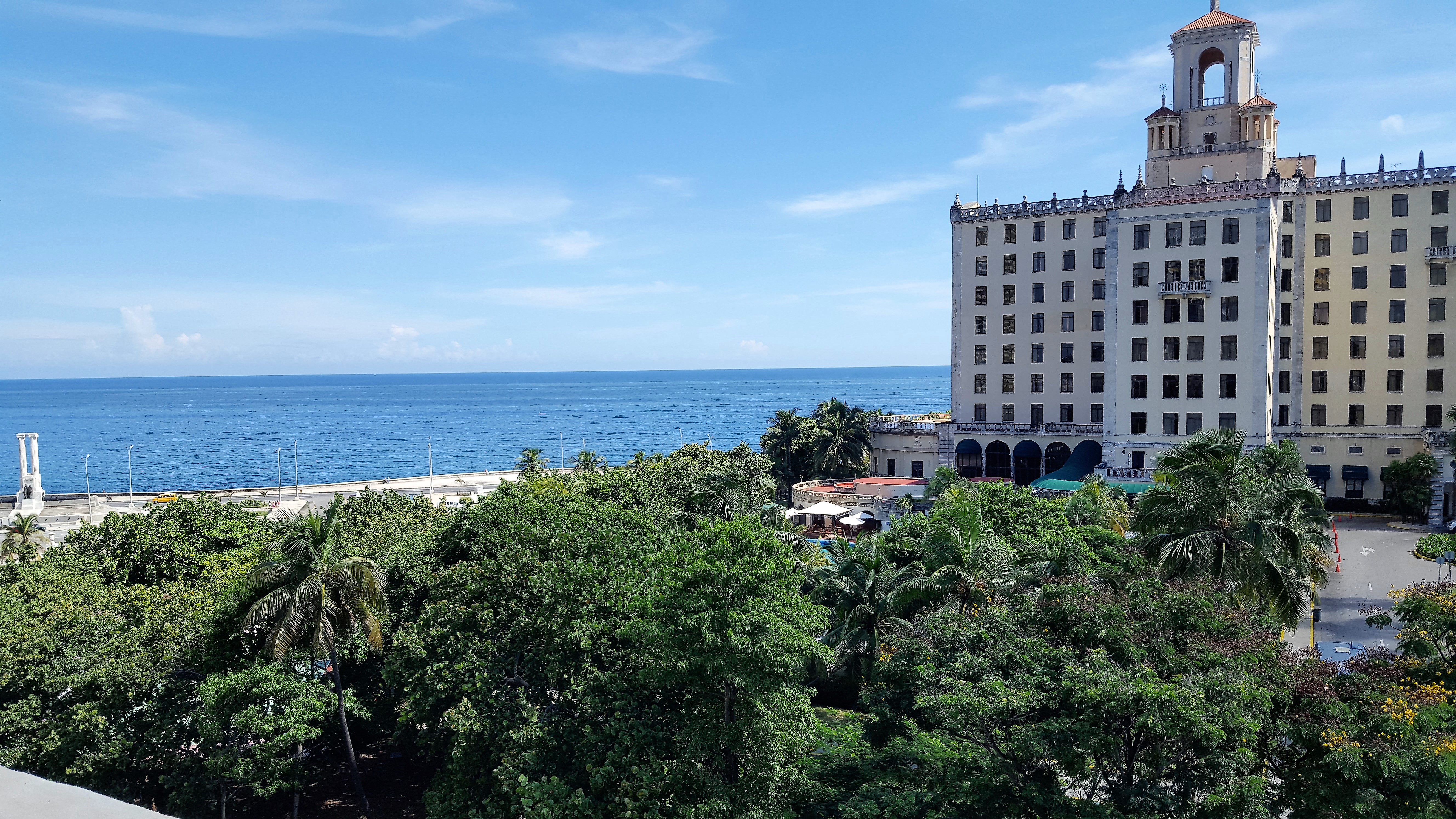 Casa Paraiso en el cielo
House in Vedado Havana with spectacular panoramic views of the Malecón, the Atlantic and over the roofs of Havana. The apartments are luxuriously furnished and offer every comfort. Internet is available in the house.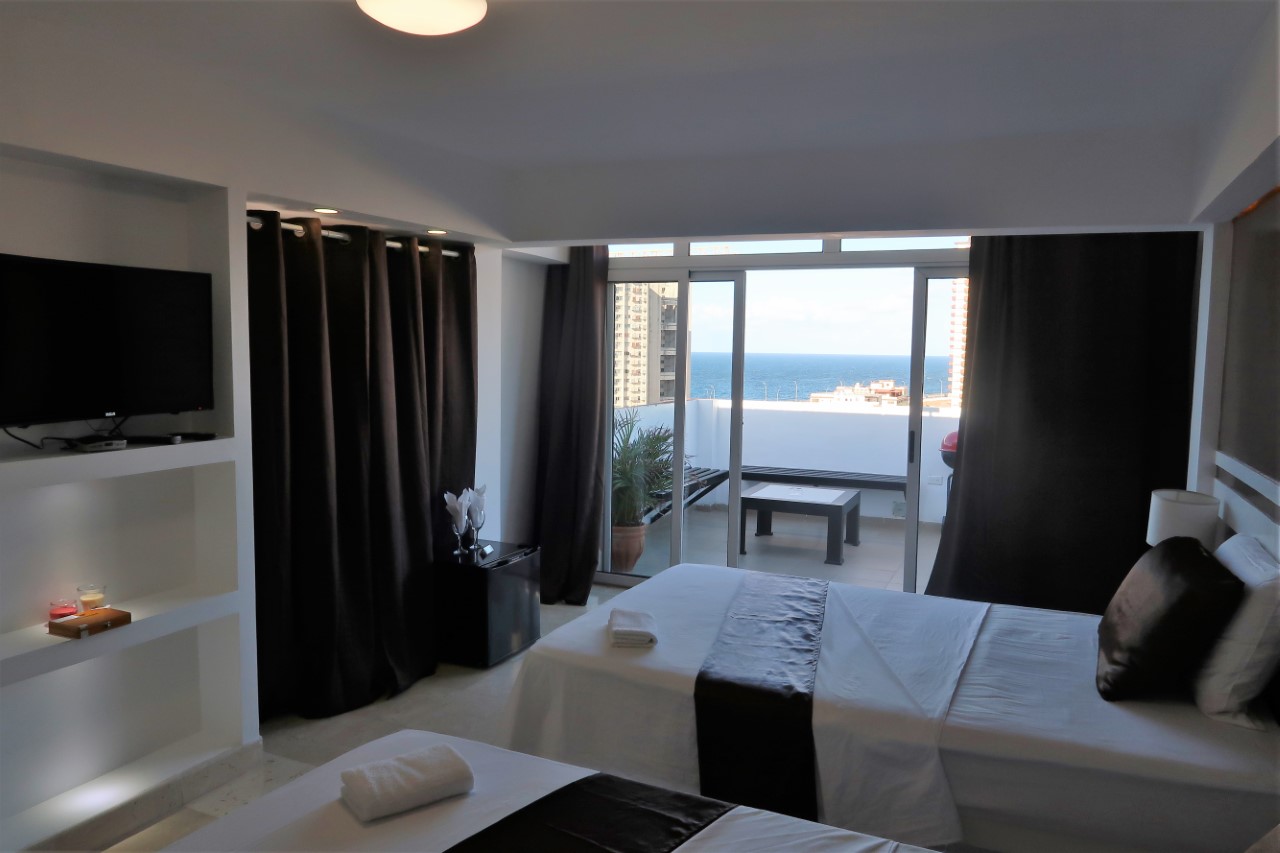 Hostal La Perla Del Oriente
Mrs. Mercedes Luisa offers a very nice and comfortable vacation accommodation in the Vedado district of Havana. Calle 23, the famous Hotel National and the Malecón are just a few minutes walk away. The accommodation offers lots of light, cleanliness and tranquility. The rooms have modern air conditioning, television, minibar and private bathroom.



Hostal la havana vieja
An oasis in the middle of Havana Vieja. More enjoyment and comfort is hardly possible. Kurt and his wife Yoanis have created a little paradise in which history and modernity are harmoniously combined. For great food, visit Yoanis and Kurt in their VanVan restaurant, just 100 meters away, one of the best addresses in Havana.



Casa Giulia
Lisbety Mirabals Casa Giulia is a colonial house in Havana Vedado, just 2 blocks from 23rd Street. It is within walking distance of the Malecon or the National Hotel. Lisbety Mirabal will be happy to help you plan excursions and provide useful tips.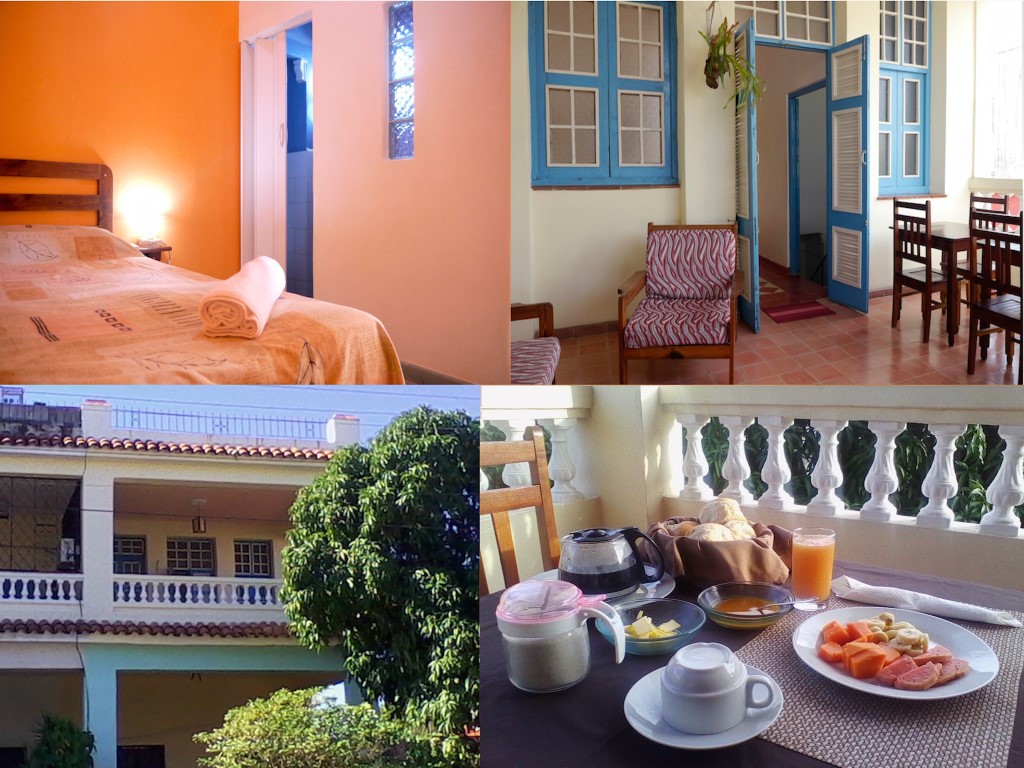 Casa Aida
The casa is located in Havana Vieja, not far from the Central Park. The famous Hemingway Bar Floridita, the Capitol and the Obispo shopping street are only a few meters away. The Casa offers a high standard, the rooms are comfortable, exclusively furnished and offer all comfort. The room price includes breakfast. One of the best restaurants in Cuba, the VanVan at 58 Calle San Juan de Dios is just a 5 minute walk away.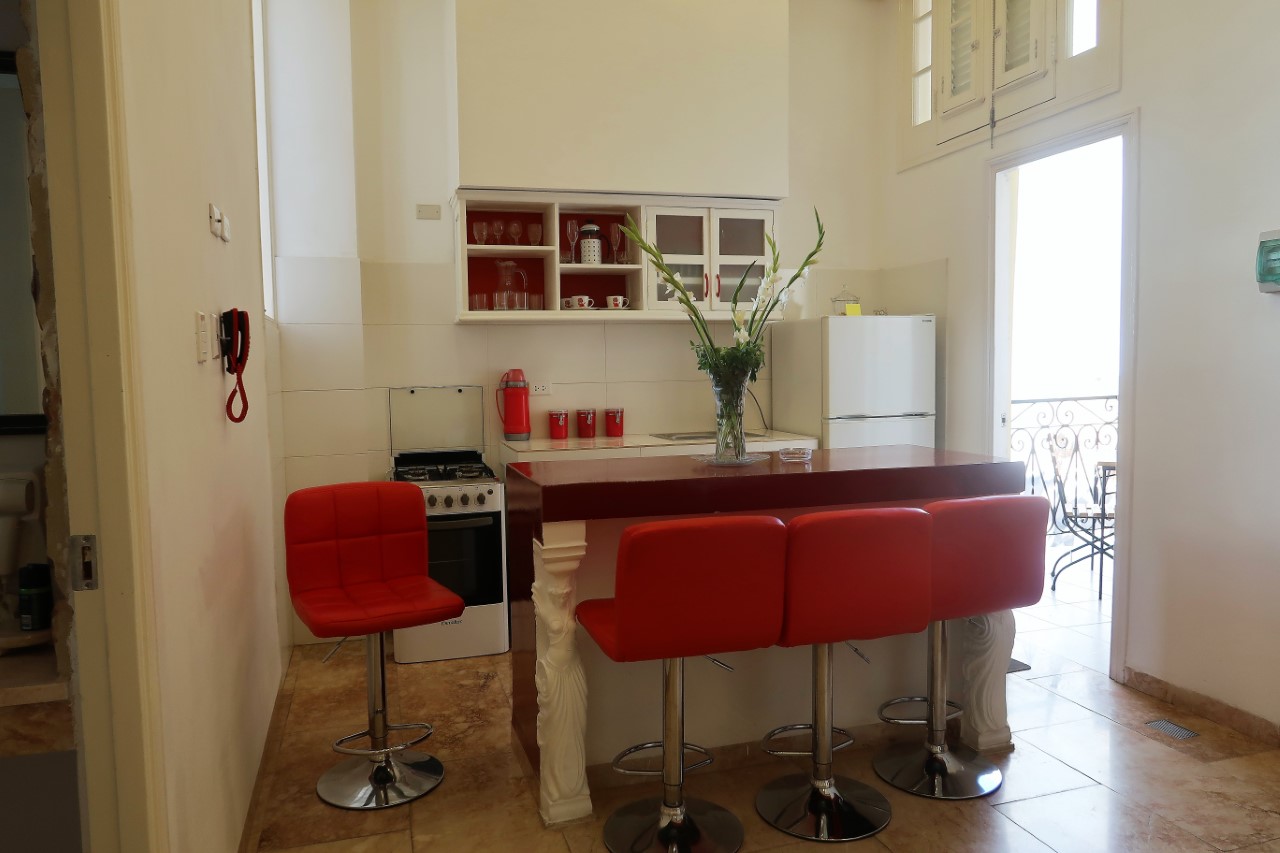 Burton House
Senora Dignoras house is located in close proximity to the sea on the border between Vedado and Old Havana. In this house, laughter is an obligation and happiness is the order of the day. Ideal for groups or families with children.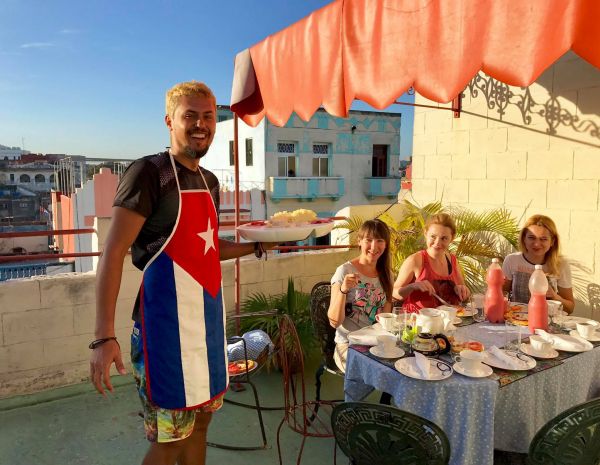 Casa Graciela y Vladimir
Senora Graciela y Vladimir offers accommodation in a central location in Havana. From the terrace you have a view of the sea. They are very warm hosts and are happy to help you experience fantastic days in Cuba. The rooms have every comfort.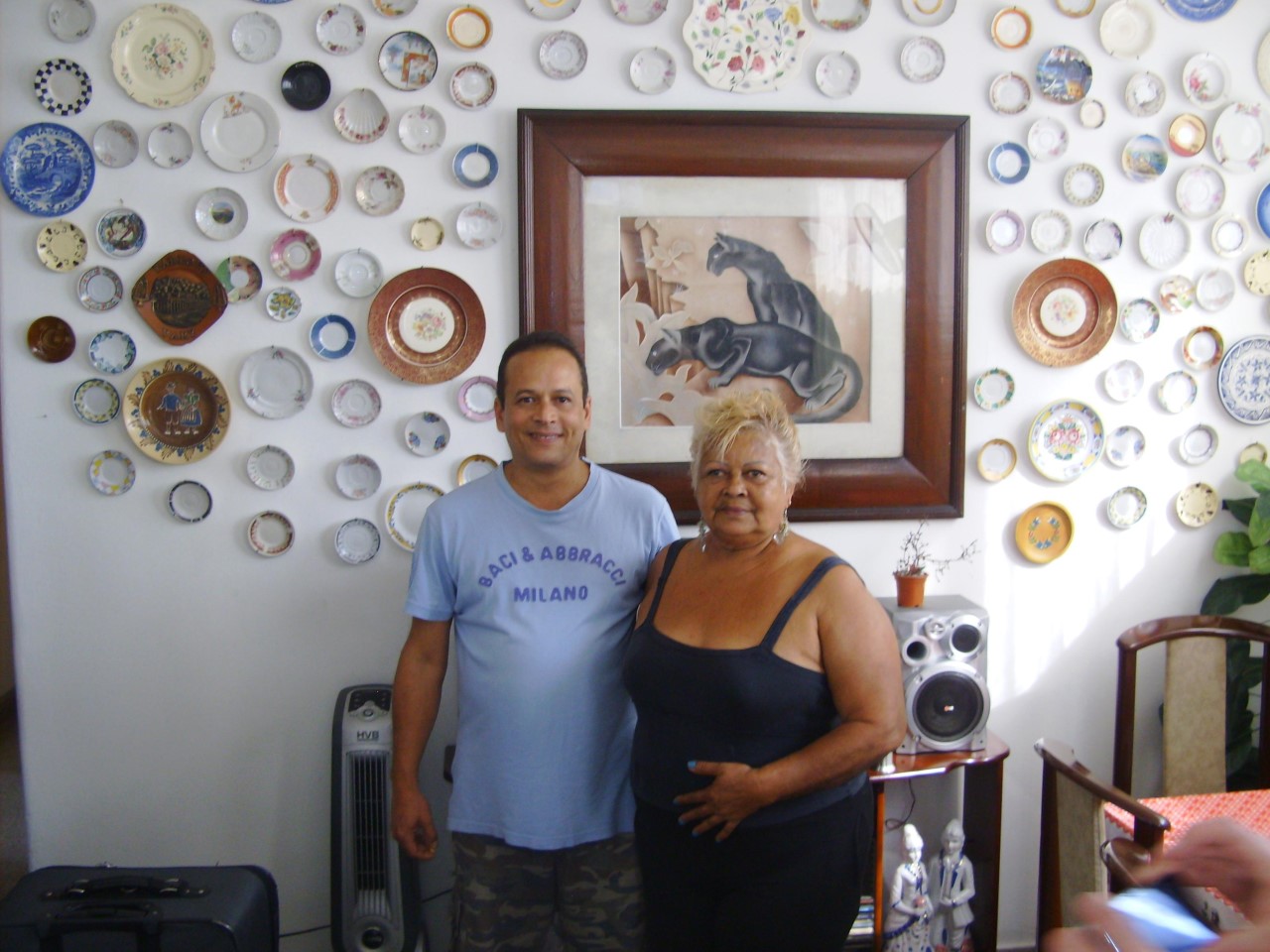 Casa Fatima & Lazaro
2 very nice apartments in the center of Havana, equipped with all amenities to make you feel comfortable. The house is not far from the Castillo de San Salvador de la Punta, very close to the Malecón, Havanas famous promenade. You can reach Parque Zentral in a few minutes.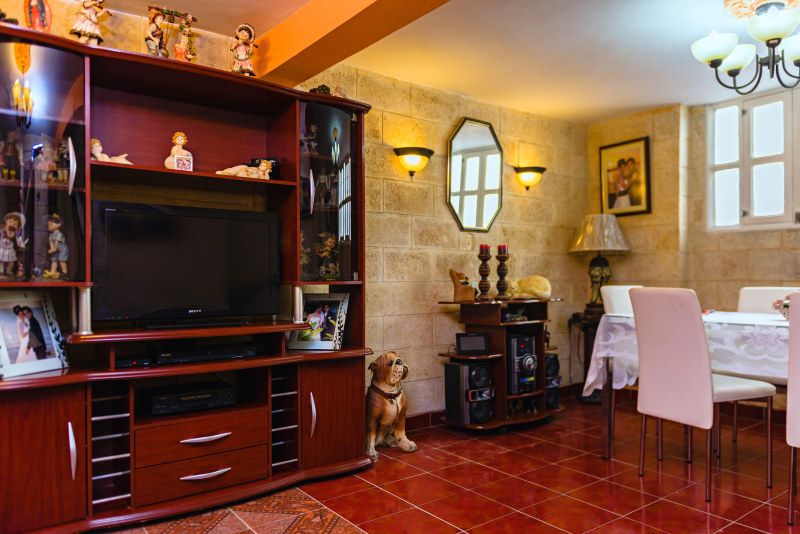 In any case, knock or ring the bell at the booked accommodation. Your hosts have already received copies of your booking documents from us and are waiting for you. With your booking confirmation from CUBA-EXCLUSIVO you will also receive the details of your hosts. At the entrance of the accommodations that work with us you will find a distinctive sticker with the CUBA-EXCLUSIVO logo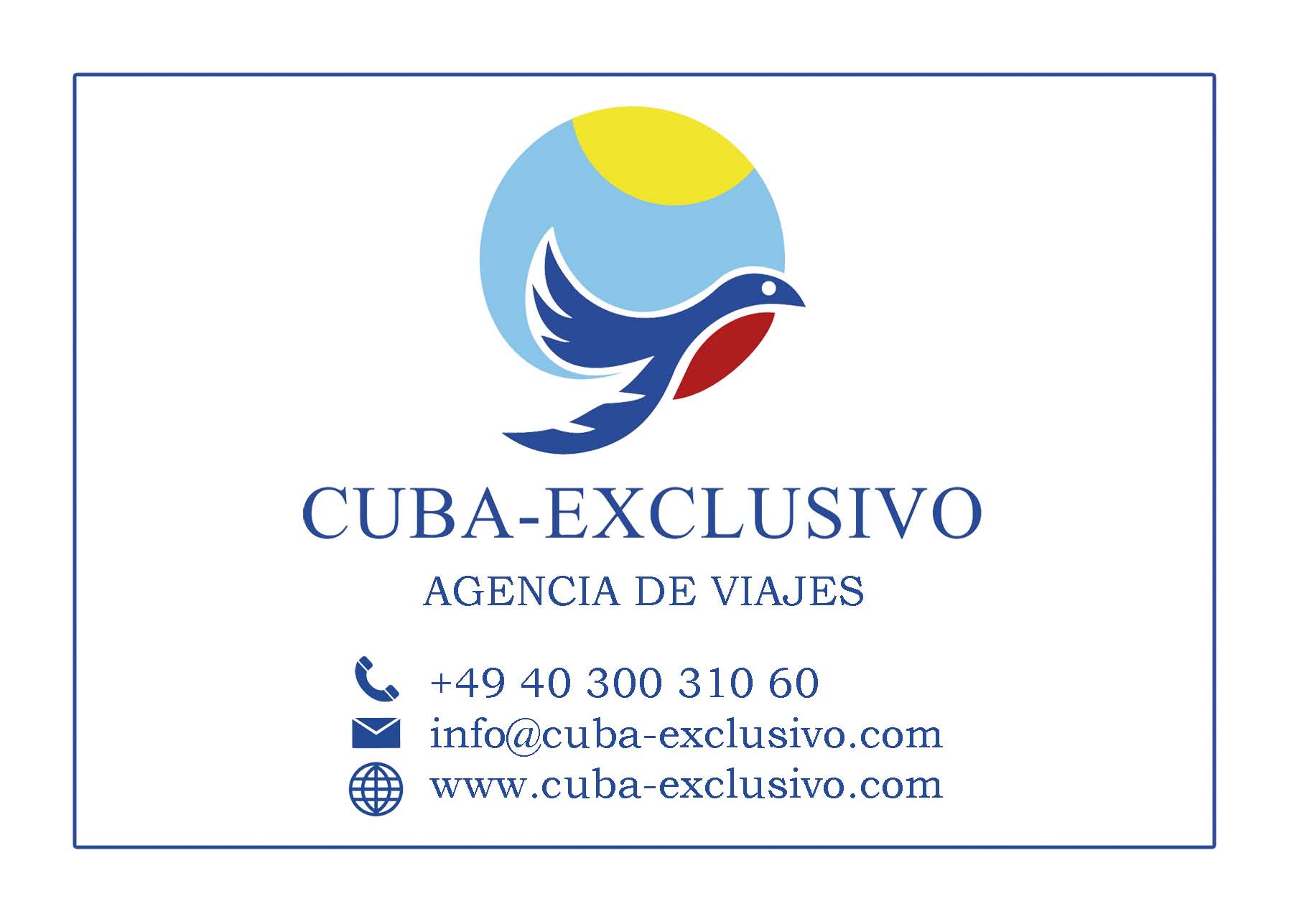 Why? It happens more and more that you are approached on the street or in front of the houses by so-called Jineteros (smugglers). They try to lure you into another house and tell you a story. Not to be confused, the only goal of these "selfless" men or women is to collect additional commissions for a mediation that is added to the daily price. They are often very inventive in their stories.

What can I expect in my casa particular (private accommodation)?
When you arrive, our private holiday apartments offer the best opportunity to experience everyday Cuban life up close. You live with your hosts, our Cuban partners, under one roof, depending on the accommodation, sometimes with separate access to the booked apartment. In any case, the apartments you have booked offer complete privacy and are usually of a higher standard than in some hotels. The price for an apartment for 2 to 4 people is between 25 and 80 euros / day, depending on the budget and requirements, i.e. between 12.50 euros and 20 euros per person / day. Sometimes your hosts offer a continental breakfast, which is included in the price. The booked room always includes a bathroom. Many accommodations also have balconies or terraces. When you arrive at the casa, you will usually be invited to a typical Cuban coffee, fresh juice or delicious cocktail. All details and services can be found on the page of your desired dream casa in Havana.
> Overview of our partner houses in Havana

How do I get from the airport to my booked accommodation?
If you have booked your private holiday apartment in Havana on our CUBA-EXCLUSIVO platform, many of our partner houses offer an additional service to collect you from the airport. As this is an additional service, please inform us when booking if you would like to be picked up at the airport. The driver will then wait for you at the exit with a name tag. Alternatively, you can take a taxi at the airport for 25 CUC / dollars. If you have already booked a car in advance and are traveling by rental car, the app is recommended. from maps.me and download a map of Cuba to your phone. Then you have a well-functioning navigation system throughout Cuba and you can easily find your travel destinations.

How can I book a tour with a vintage 55 Chevi Bel Air in Havana?
A trip in a 55 Chevrolet Bel Air over the Malecon from Havana along the Atlantic Ocean should definitely be included in your plan, it will be an unforgettable experience. In Parque Central near the Capitol of Havana and in front of the famous Hotel Nacional in Havana Vedado, you will find meeting points for private tour operators. There you have almost a free choice of classic cars. Tours are usually offered for 1 to 2 hours. The price ranges from $ 40 to $ 80. The price refers to the car, not per person! A maximum of 4 passengers are possible per classic car. In any case, you should speak to and negotiate with the driver directly. Various "Intermediary" around the cars are just trying to earn commissions, which drives up prices. You should also negotiate with the drivers themselves, they also want fancy prices first. There is nothing indecent about it, in fact it is expected and part of the game.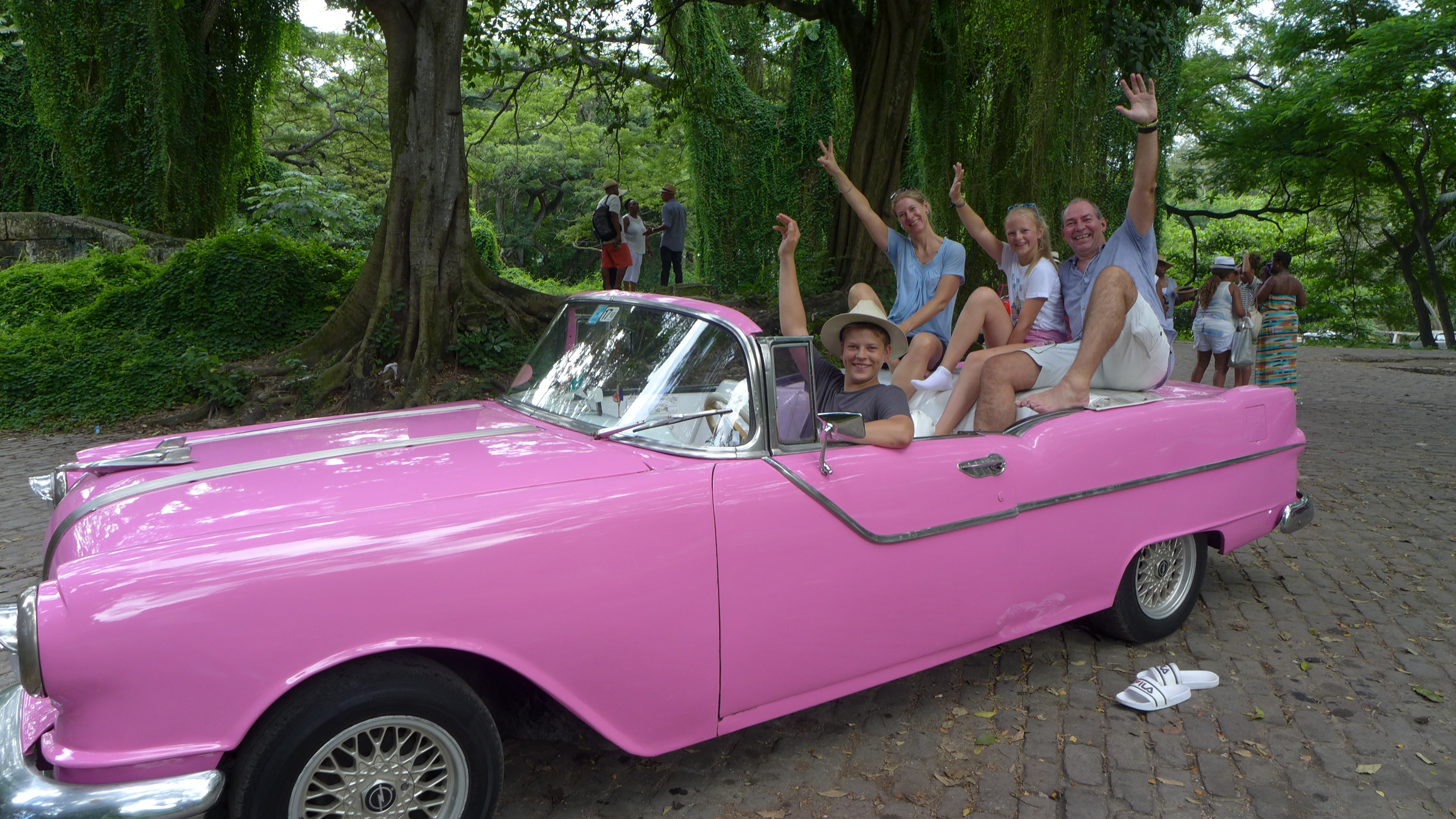 How do I get from Havana to my next vacation destination?
There are many ways to get there, including in Cuba. Your budget doesnt allow a rental car, no problem. Alternatively, you can take the ViaZul (Buses with international standards). The Havana office is located at Ave Independencia 101 esq. 19 de Mayo, Municipio Plaza de la Revolución, Tel .: 78789366. here you can also book all the connections and tickets you want from home. If you are looking for pure adventure, a Taxi Collectivo can take you to your next destination. Often there are even old classic cars that can take you to Playa Larga, Playa Giron, Cienfuegos or Trinidad, for example.
Sometimes there are up to 7 or more people in one car. There is no easier way to make new friends and maybe even get more valuable tips and recommendations.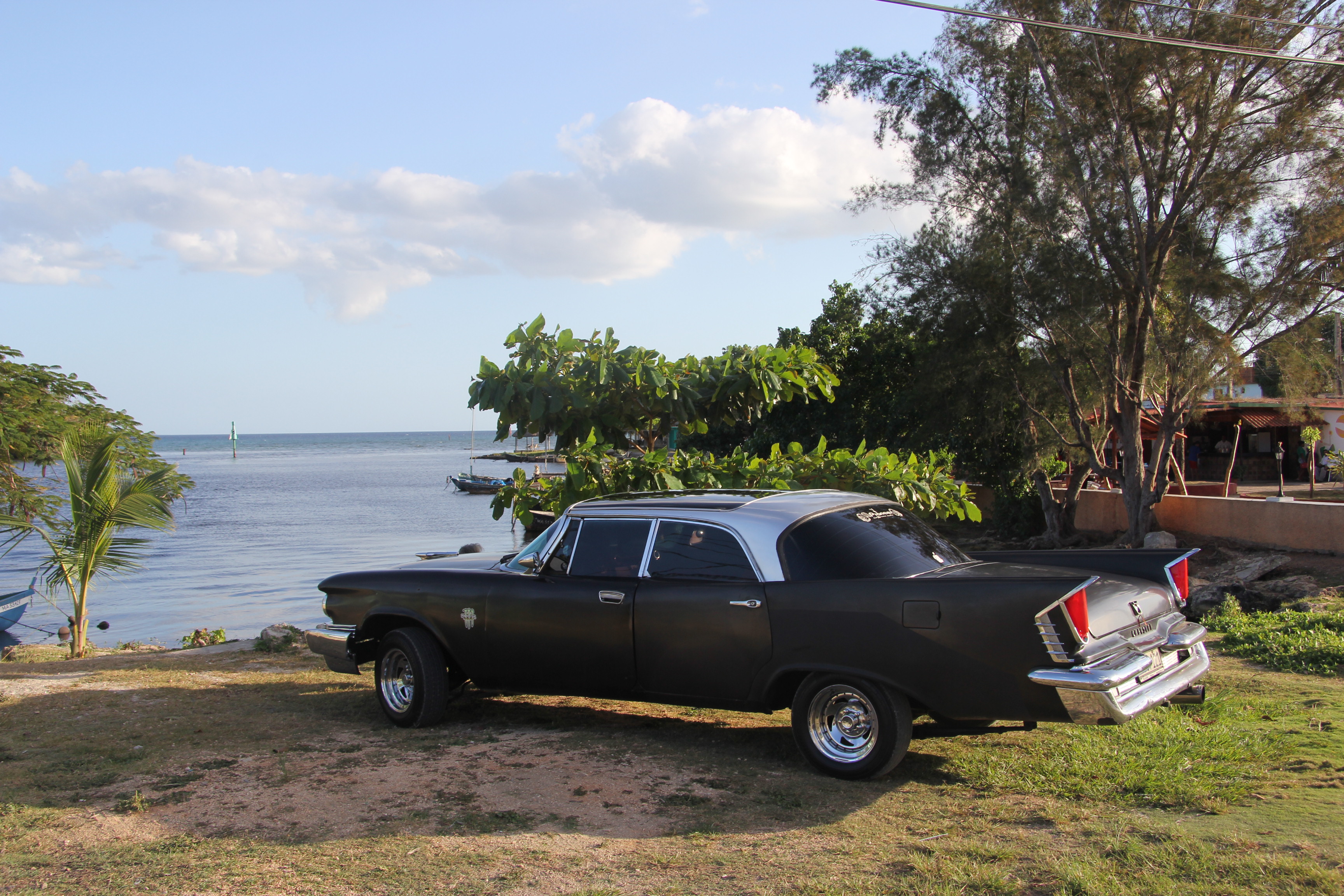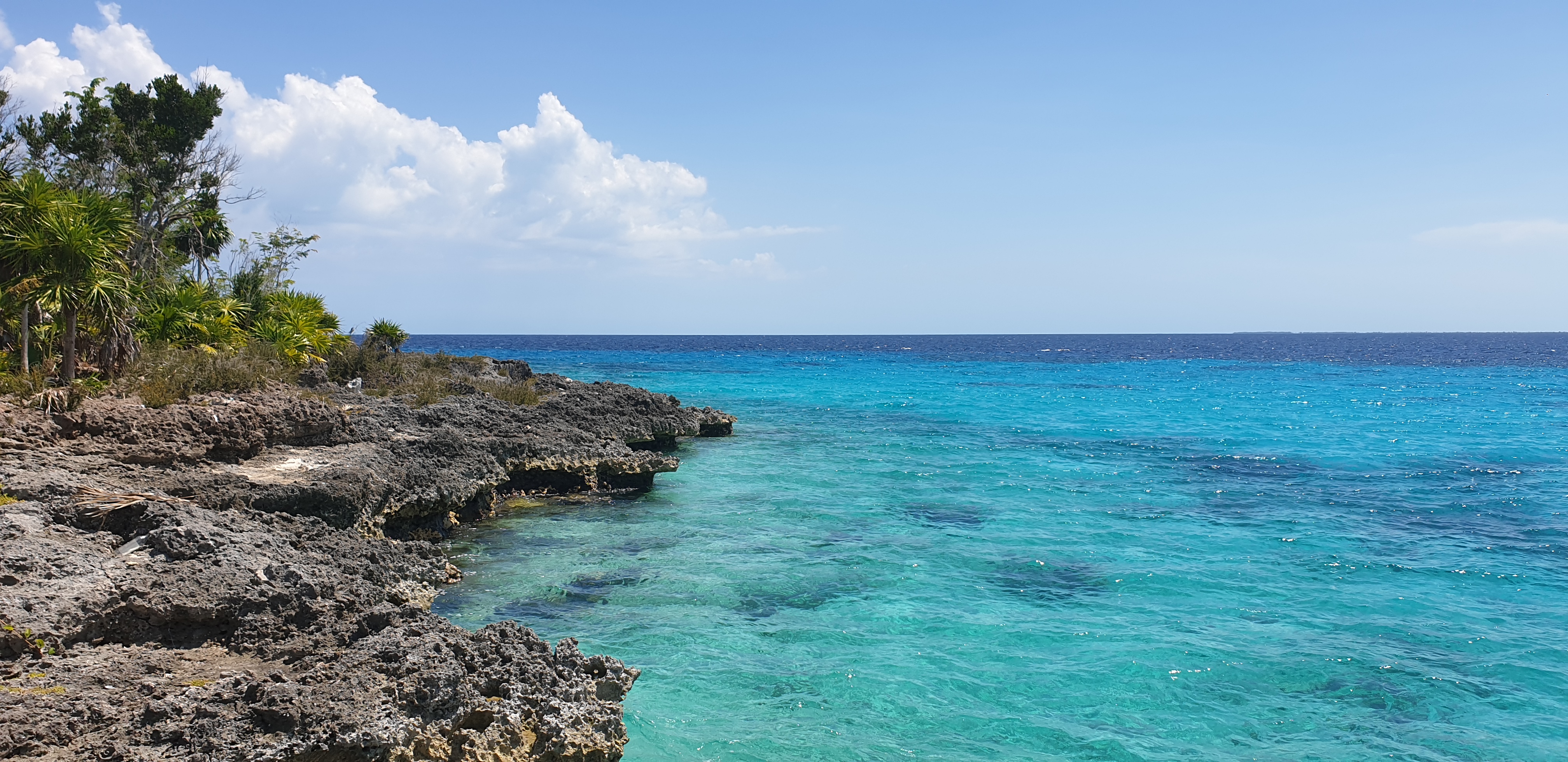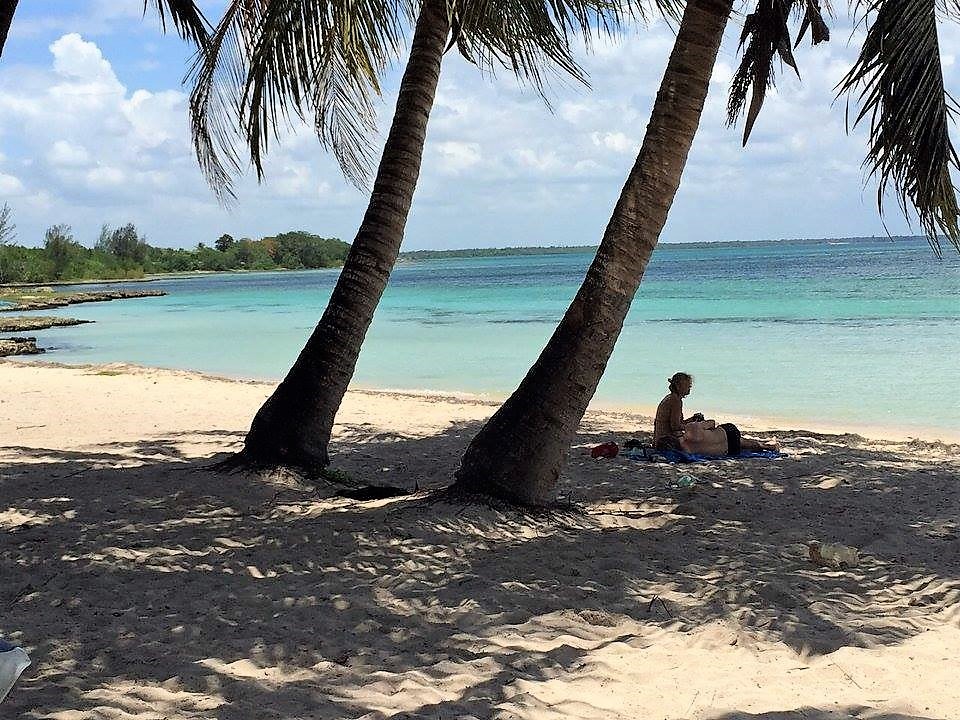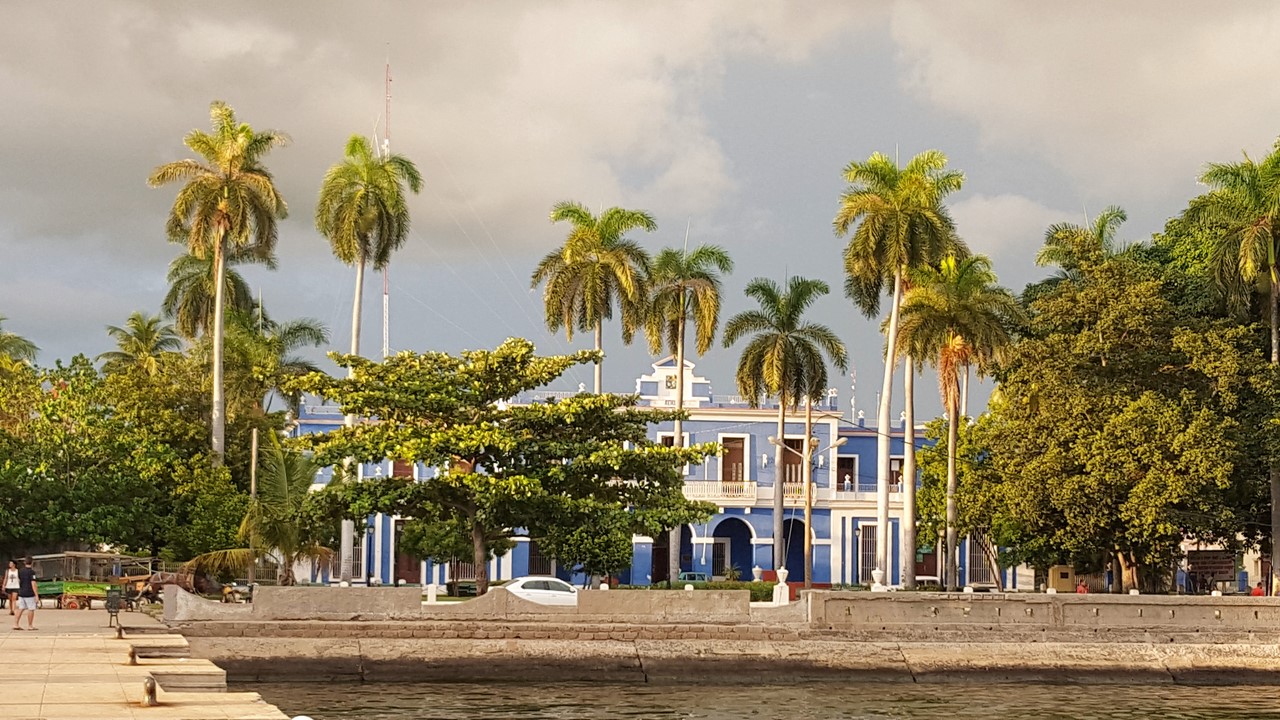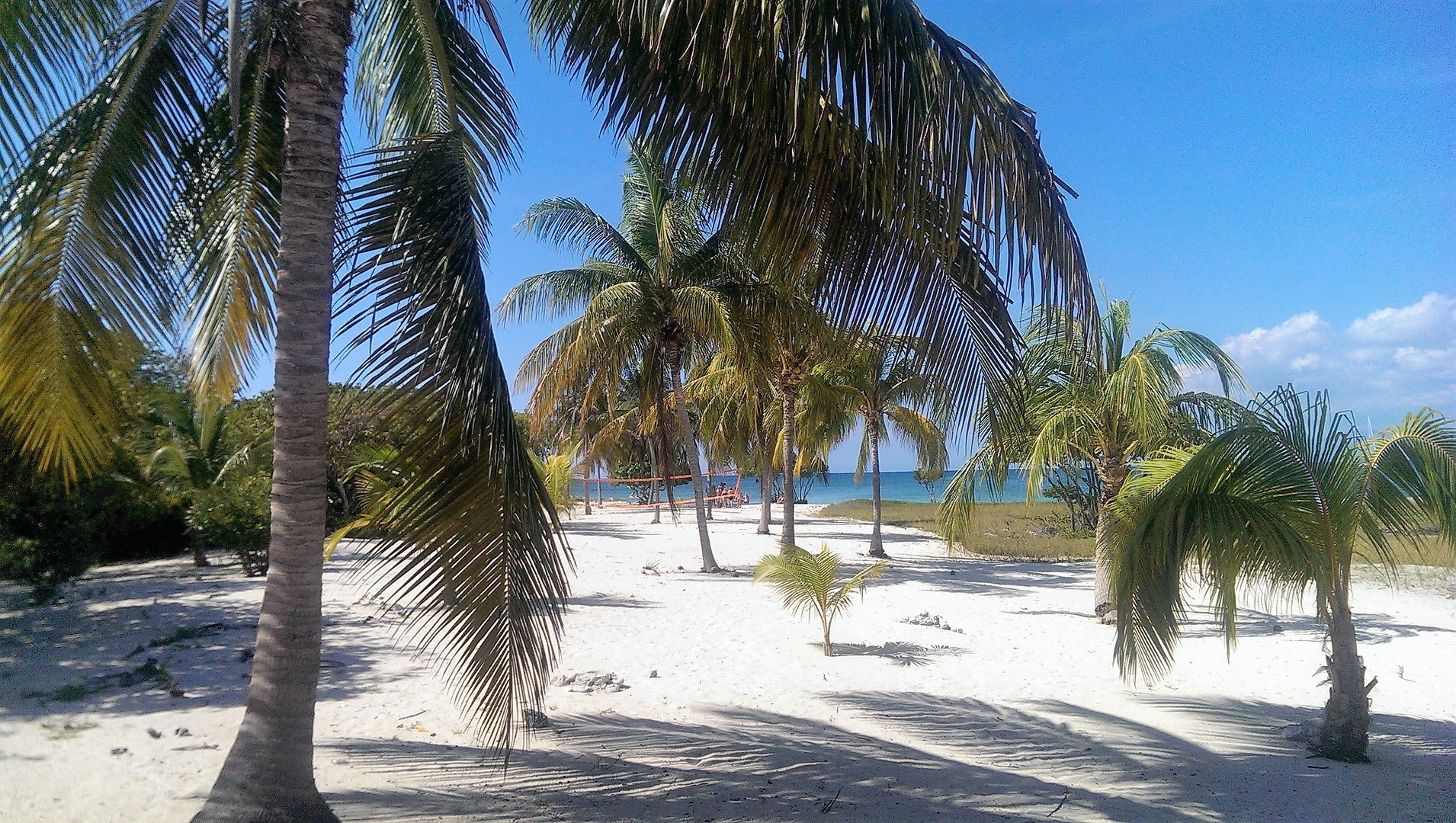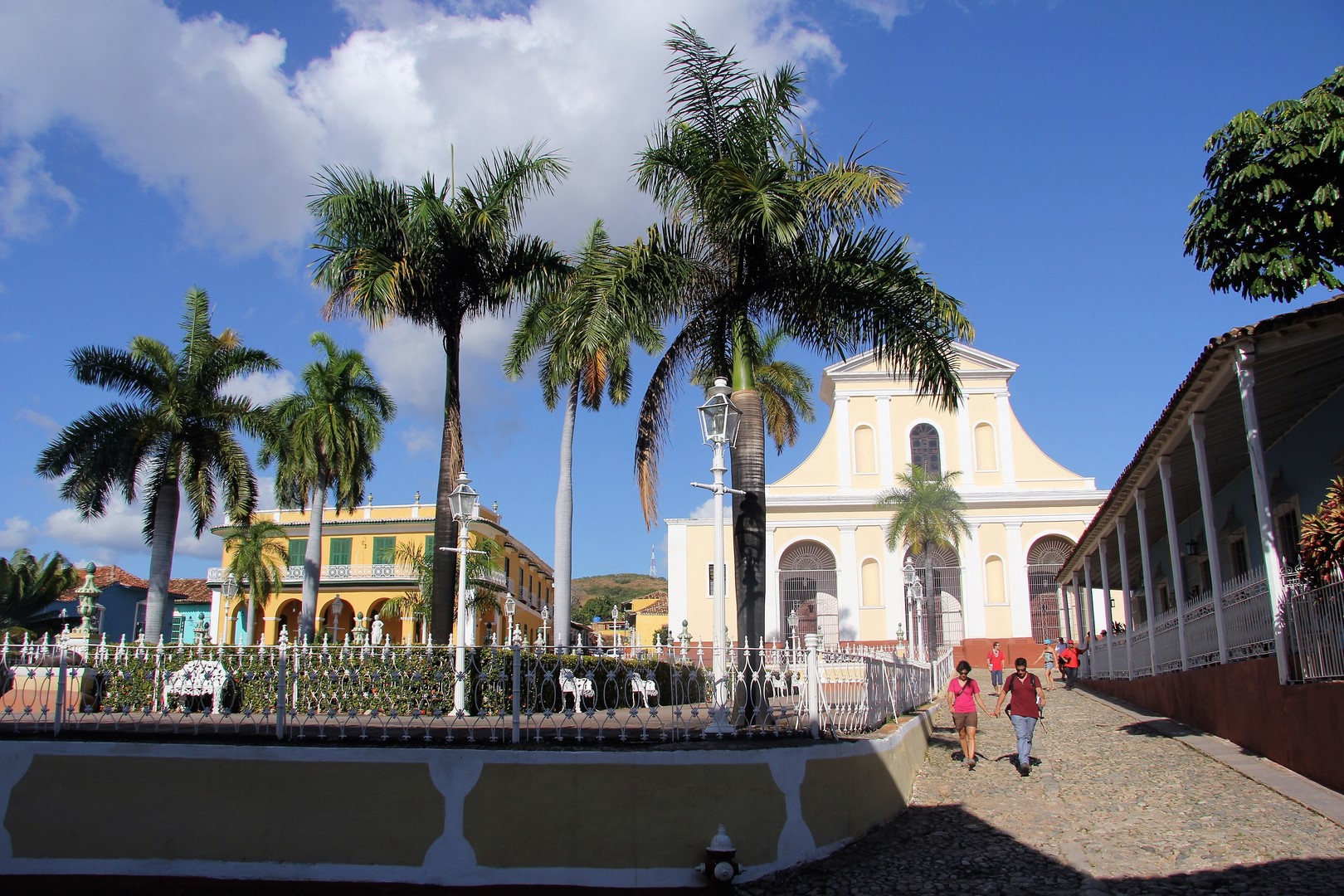 If you are traveling with your family or with children, it may make more sense to book a private taxi to your next destination. You can let us know your needs when you make your booking. Then we can organize them for you at no extra charge, regardless of the type of taxi you want. You just want to let yourself go and you dont know when to go where, thats fine too. Just ask your hosts. Usually they also have contacts with taxi drivers. As a guide: a trip from Havana to Playa Larga (diving paradise), 160 km away, shouldnt cost more than 100 CUC / dollars, a trip to Cienfuegos, 270 km away, shouldnt cost more than 140 CUC / dollars. and to Trinidad, 350 km away, no more than 190 CUC / dollar. The price refers to the car, not per person, plus / minus minor fluctuations. If you want to fly from Havana to the south of Cuba or to one of the offshore islands without a stopover, domestic flights are also possible. The hub for this is Terminal 1 at Havana Airport. There are regular flights to: Santiago de Cuba, Holguin, Baracoa, Camagüey, Guantanamo, Nueva Gerona and the islands of Cayo Coco and Cayo Largo.

The must-see places in Havana
Castillo de la Real Fuerza, OReilly
el Capitolio, Prado
la Plaza de la Catedral,
Kathedrale San Cristóbal
el Gran Teatro de La Habana, Prado
Museo del Ron Havana Club, Avenida del Puerto 262, esq. Sol
el Malecon, Uferstraße direkt am Antlantik
Hotel Nacional Galerie, Calle 21 y O, Vedado
Fabrica de Arte Cubano, Calle 26
Tropicana Show / Club, Calle 72 A, La Habana
Strände von Playa del Este und Guanabo
(Bilder)

The hippest restaurants / bars / clubs in Havana
Restaurant VanVan, calle San Juan de Dios 58
Il Rustico Pizzeria, calle San Juan de Dios 53
Espacios Tapas Restaurant/ Bar / Club, Calle 10 No.513
Cafe Laurent (Restaurant), Calle M Penthouse 257
la Floridita Bar (Hemingway Bar), Obispo am Park Central
La Bodeguita del Medio (Bar), Empedrado 209
Buena Vista Social Night (Club), Zulueta 660/ Apocada y Gloria
Casa del la Musica de centro (Club), Avenida Galiano No. 255
Casa del la Musica Miramar (Club), Calle 20, esquina 35, Playa
Club Don Cangrejo (Club), Avenida 1ra Entre Calle 16 y 18
(Bilder)


If we can help you with the planning, the CUBA-EXCLUSIVO team is happy to be available for you daily until 10:00 p.m. european time.
Our Cuban agencies are also happy to help until 10 p.m. Cuban time.
General agency: Senora Miguelina Duarte and Pastor Villa Rodriguez
miguelina@cuba-exclusivo.com
Southern Provinces Agency: Raúl Pérez Guilbeaux
raul@cuba-exclusivo.com
Agency Holguin, Guardalavaca, Gibara: Danilo Gonzalez Moreno
danilo@cuba-exclusivo.com

Our Cuban partners and our entire team wish you a fantastic vacation in Cuba!