From dream to journey - 15 of the most beautiful beaches in Cuba
08.12.20 00:00:00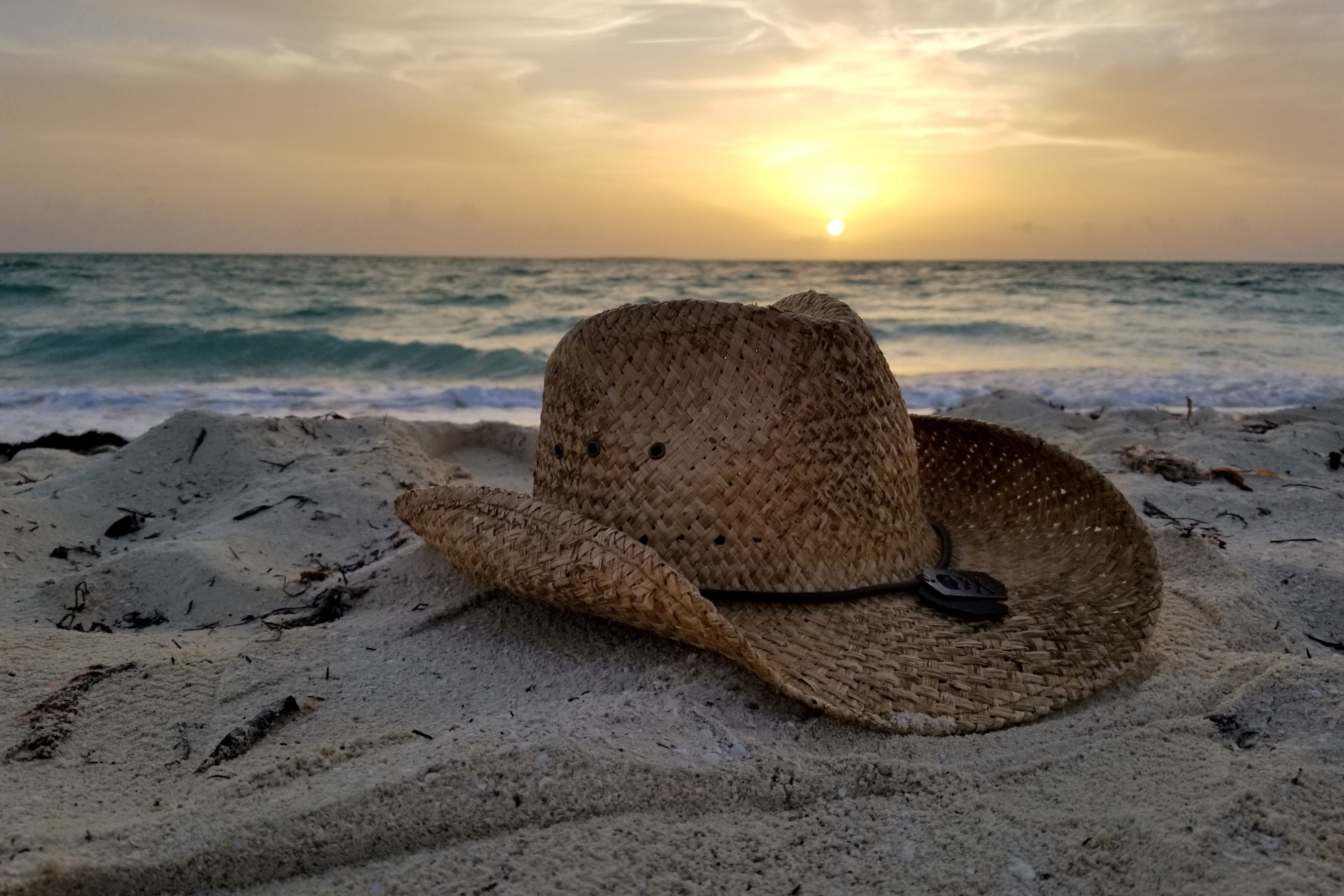 15 of the most beautiful beaches in Cuba
Looking for the most beautiful beaches in Cuba?
Then you will find it here, because our managing director Martino knows Cuba like hardly anyone else! He usually spends several months a year in the pearl of the Caribbean and shares his tips, the best bars on the island, the most beautiful tours or - like today - 15 of the most beautiful beaches in Cuba in the Cuba-Exclusivo Blog.

Where are the most beautiful beaches in Cuba?
You will surely wonder when to plan your vacation in Cuba and determine the itinerary. Luckily we have the answer, because in this blog post we give you a first look at the most beautiful beaches and competent advice for Cuba.
Cuba travel tips:
Before we get to the most beautiful beaches in Cuba, we would like to give you some general travel tips for Cuba.
FOR WHOM: Everyone will find something in Cuba! Regardless of whether it is a relaxed family vacation in Cuba, a group tour, or a romantic time for two on white sandy beaches or in picturesque locations, or an adventurous solo trip.
Safety: Cuba is one of the safest countries in the Caribbean and is therefore particularly popular with backpackers and those looking for adventure. Nevertheless, general rules of conduct should not be disregarded.
Best time to travel:The best time to travel to Cuba is between November and April. Then the dry season prevails and the hurricane season is already over. For sun worshipers who dont mind the heat, Cuba is a popular travel destination all year round.
Travel pharmacy: When traveling to Cuba, you should definitely make sure you have enough sunscreen and insect repellent, especially around the mangroves. Mosquitoes have no mercy in front of tourists!
Bandages, nasal sprays, cold medicines, wound healing ointments, tablets for stomach upset and diarrhea, ibuprofen, etc. are also recommended.

15 of the most beautiful beaches in Cuba
1 Playa del Este
2 Cayo Jutias
3 Cayo Levisa
4 Playa Larga
5 Playa Giron
6 Caleta Buena
7 Playa Ancon
8 Playa Tortuga
9 Punta Frances
10 Playa Varadero
11 Playa Cayo Coco
12 Playa Pilar
13 Playas Guardalavaca
14 Manglito Beach Baracoa
15 Maguana Beach Baracoa

1. Playas del Este
When visiting the capital of Cuba, Havana, you dont have to miss out on a beautiful beach! The popular Playas del Este are only about 25 kilometers from Havana. You can get to these beaches quite cheaply and easily by bus or taxi. The Playas del Este are a series of sandy beaches with a total length of 20 kilometers.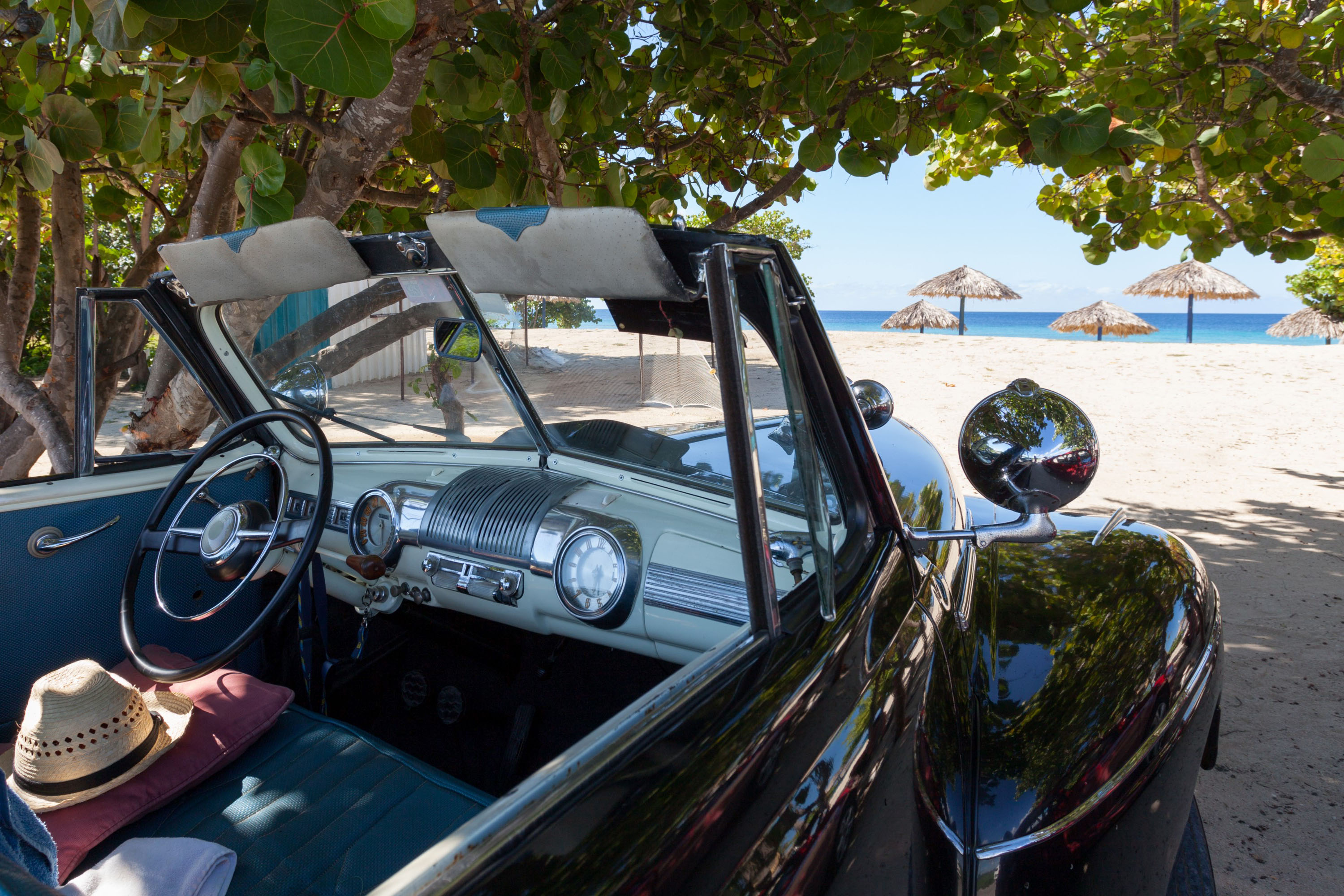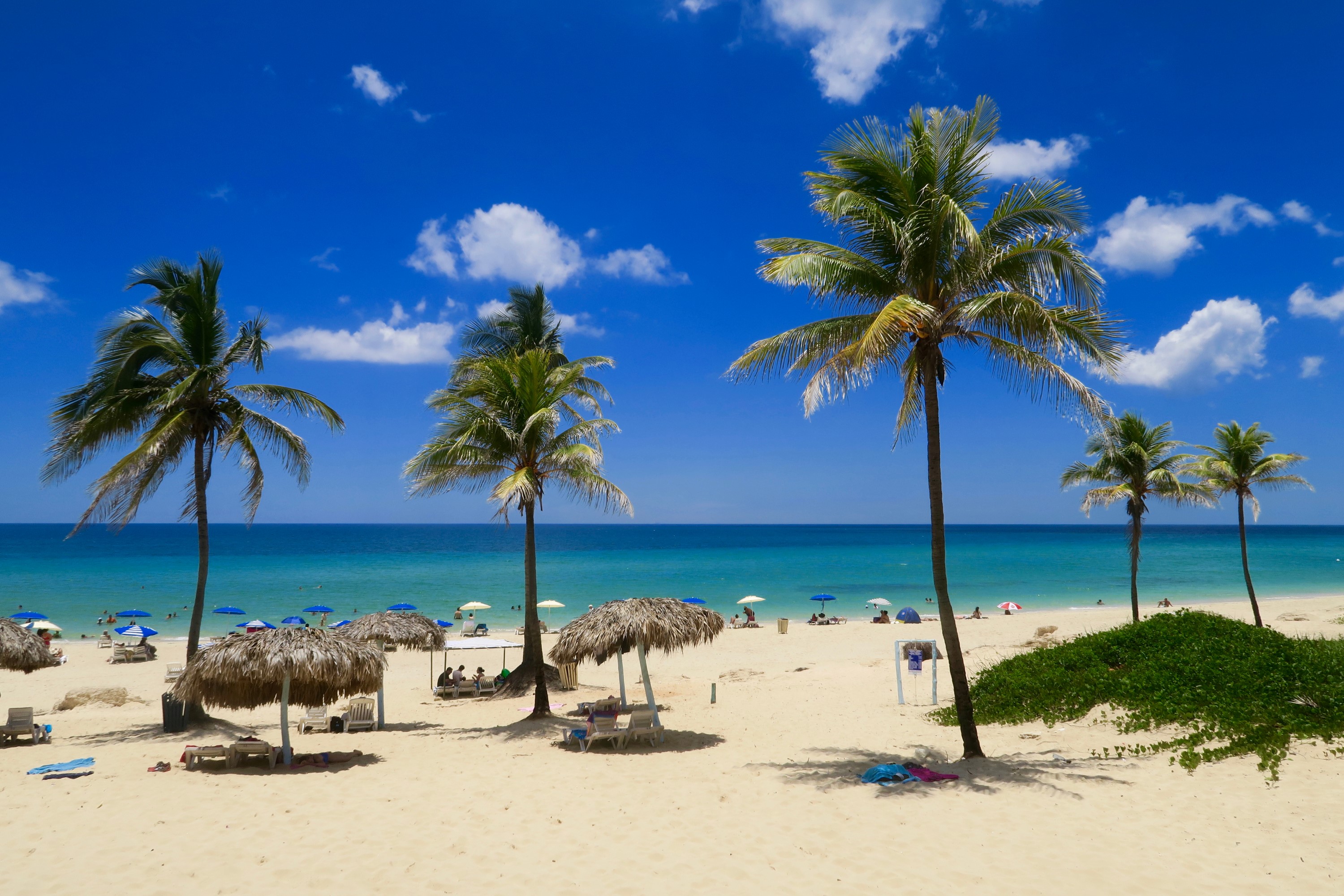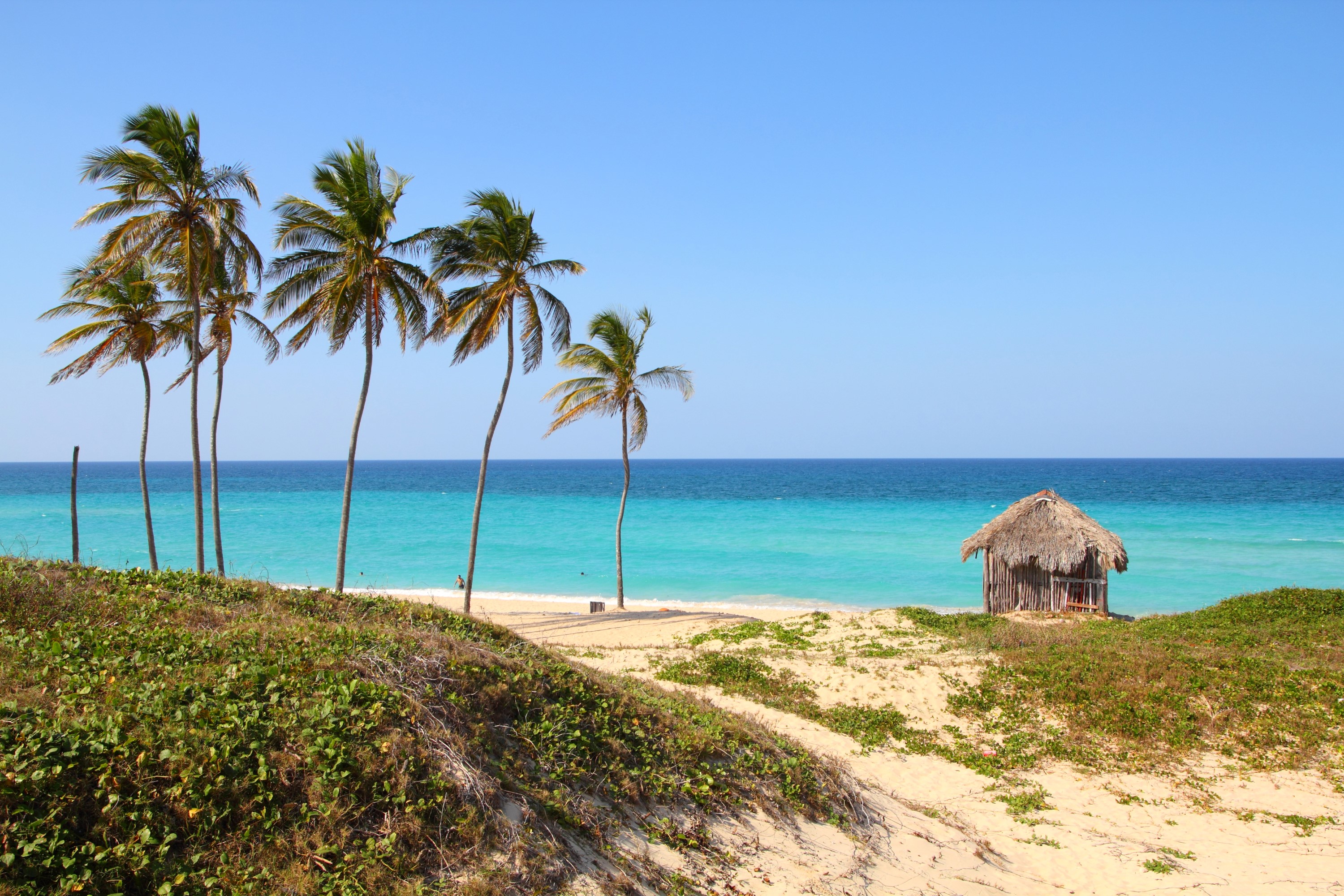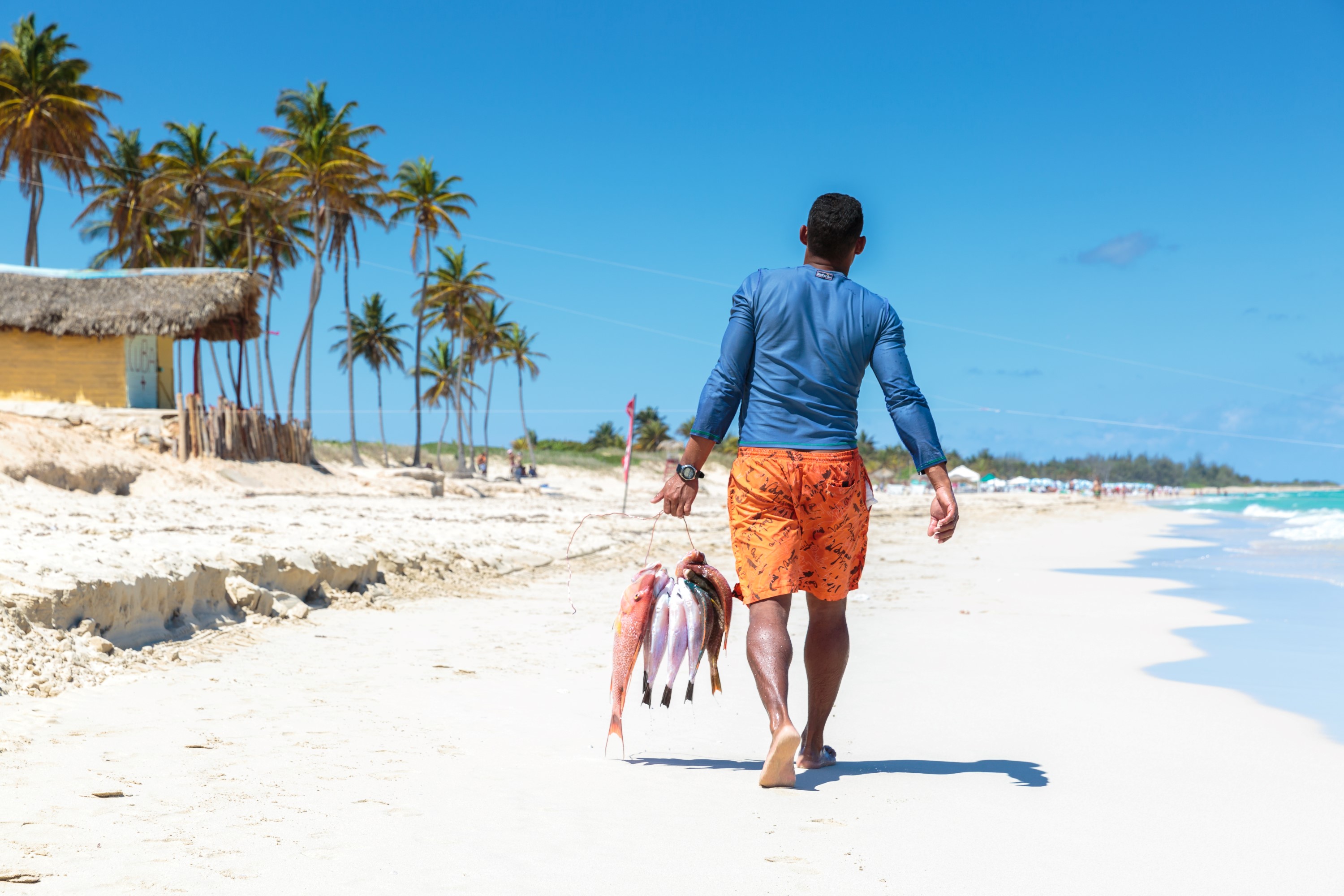 2. Cayo Jutias Vinales
Cayo Jutías is undoubtedly one of the most beautiful Caribbean beaches in Cuba in the Cuban province of Pinar del Río in Viñales. Although it is only 55 km from Viñales, the taxi ride can take up to 2 hours due to road conditions. However, you are absolutely compensated for it. The water is turquoise and crystal clear, the sand white as powder. The entrance is so shallow that in some places you can go 50 meters into the sea. There is only 1 state restaurant and a cocktail bar on the beach. The cocktails are delicious. However, the restaurant does not offer good service or quality. So you better bring a packed lunch from your accommodation. If you want to visit Vinales, we recommend that you book a holiday home in Vinales for at least 2 to 3 days. Especially because of the beautiful valley of Viñales with its tobacco fields and many excursion possibilities. Insider tip: A visit to the small fishing village of Puerto Esperanza, only 25 km from Vinales. Our recommendation for holiday homes in Vinales:
Villa Azul, Casa Enca y Tony Vinales, Casa Leyaniys y Jesus Vinales, Villa Orquidea y Luis Vinales, Casa Leibys y Papito el Zapatero Vinales, Casa Naveda Vinales, Villa Pina Colada Lele y Bertico Vinales, Casa Pancha y Celio Vinales, Villa Coco y la Yoya, Hostal Nelffis, Casa Maria Luisa, Casa Sol Coral, El Jardin de Daynelis, Casa Nilda, Casa Daniel y Juany, Casa Adalberto, Villa el mojito, Villa El Fausto, Villa los croton.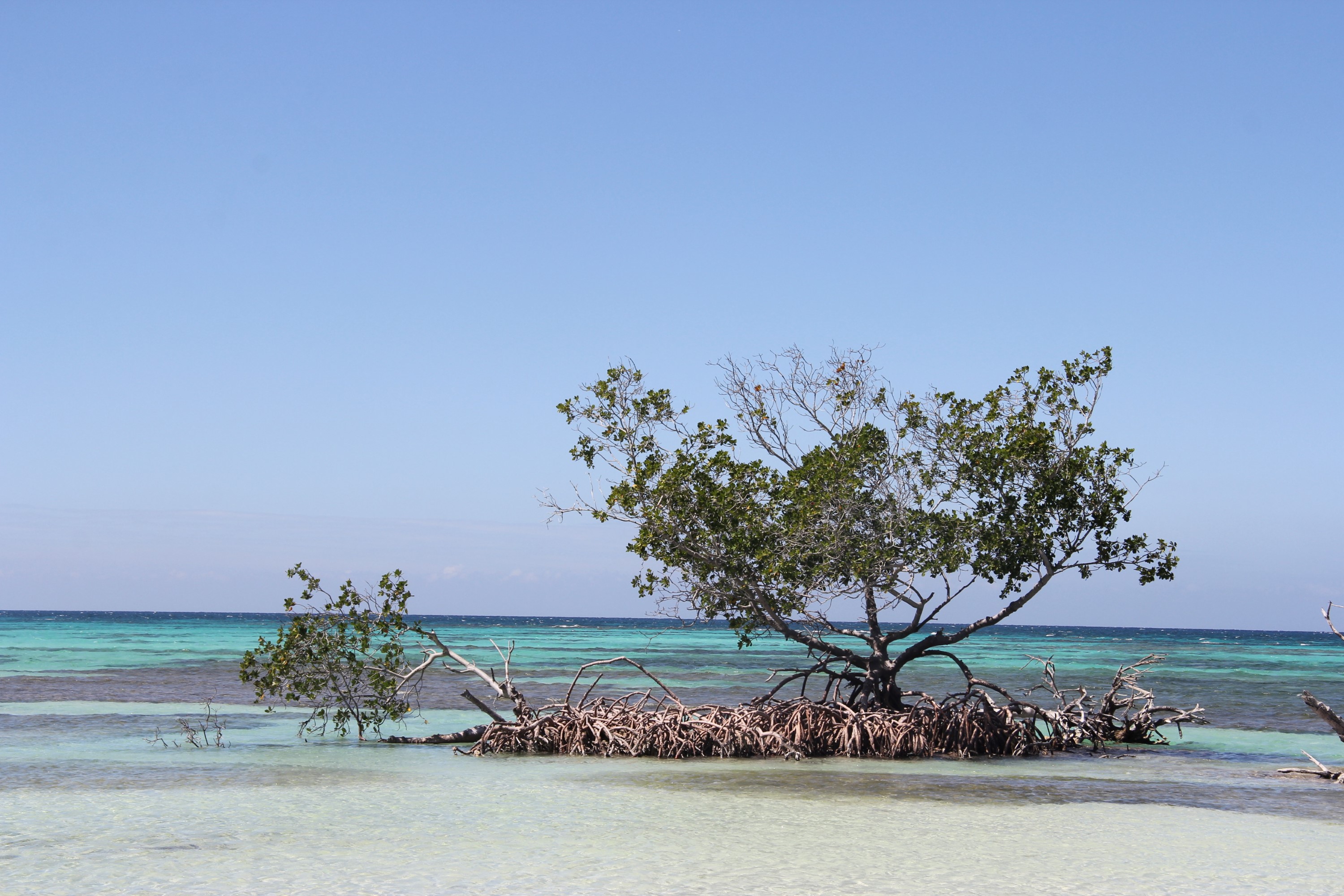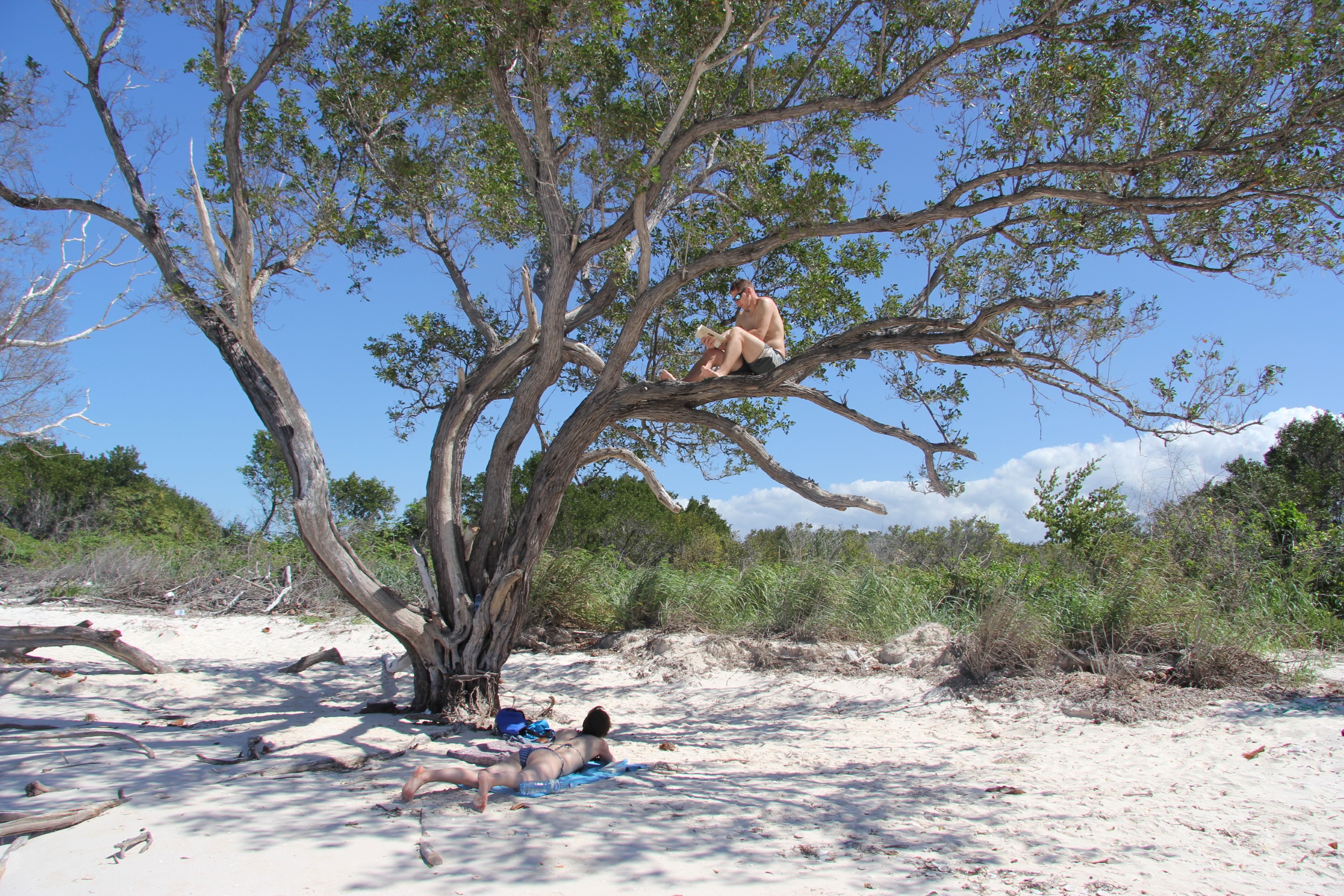 3. Cayo Levisa
Cayo Levisa is something very special. The beach is located on an island only 200 meters wide, which can only be reached by ferry or boat. As soon as you arrive at the beach, you will be enchanted by its velvety fine sand and its magnificent view. Compared to other beaches, Cayo Levisa does not have many tourists. This may be due to the more complex trip, but dont worry, this tour is worth it! Especially the diving fans among you will enjoy it here. Cayo Levisa is also best reached from Viñales.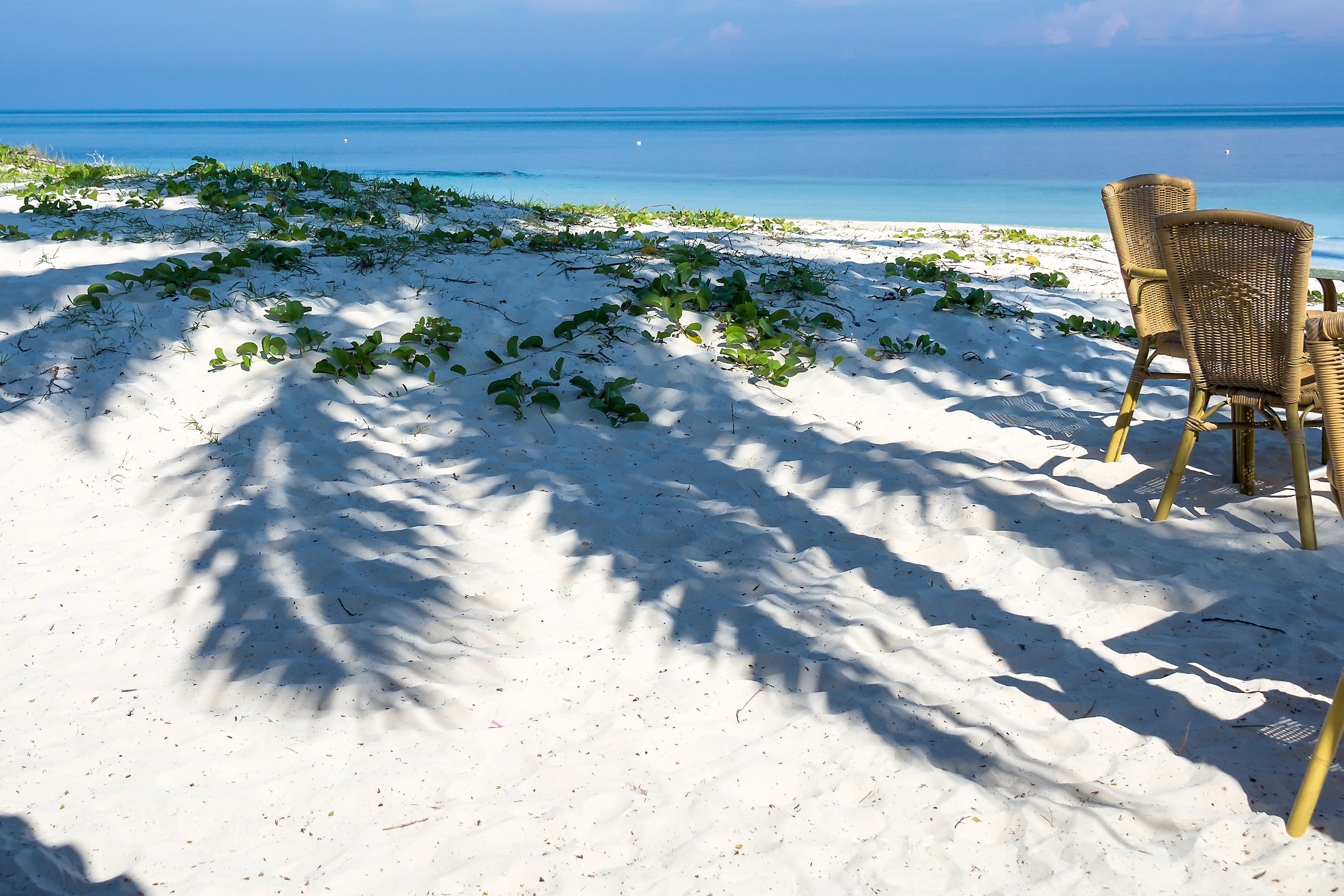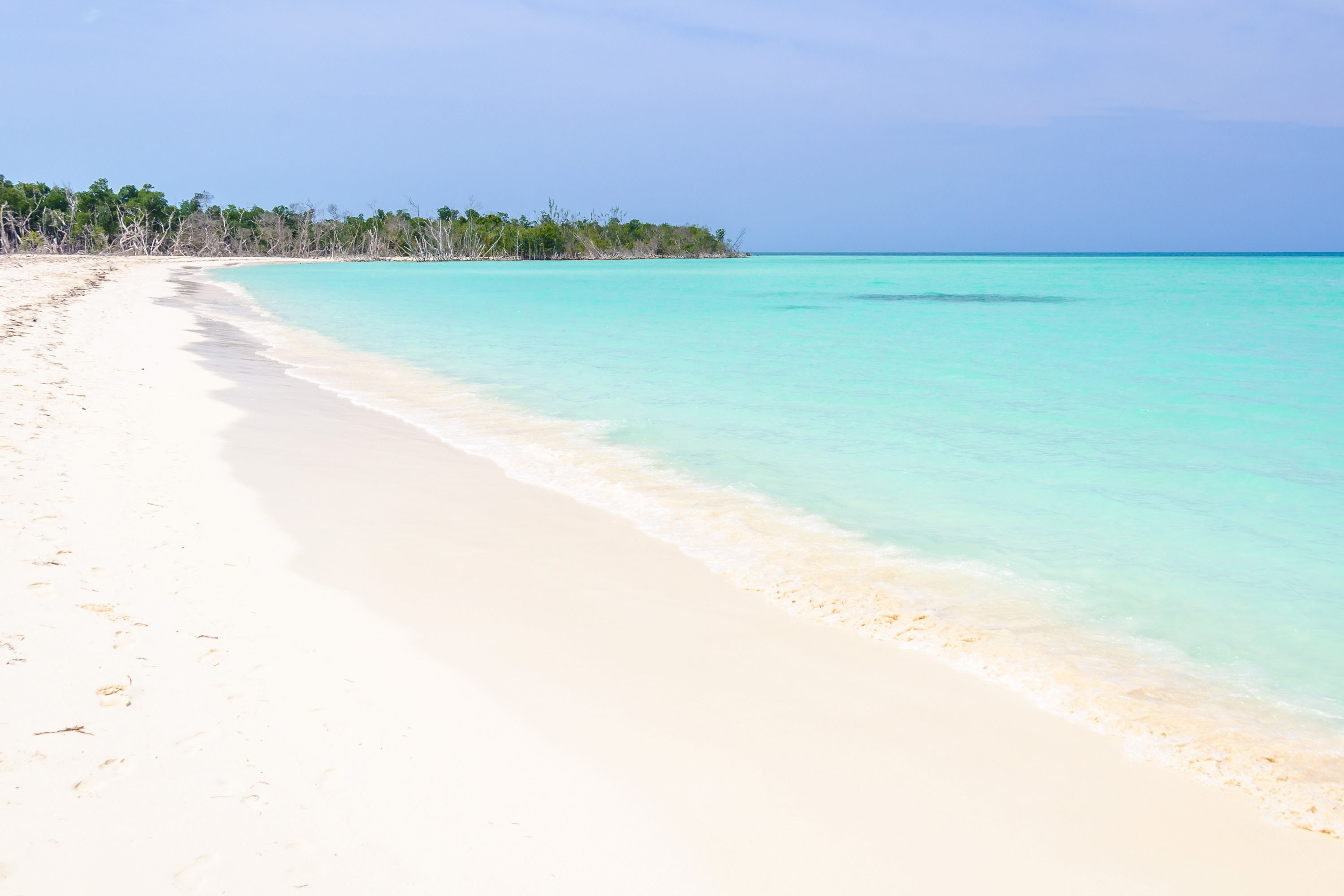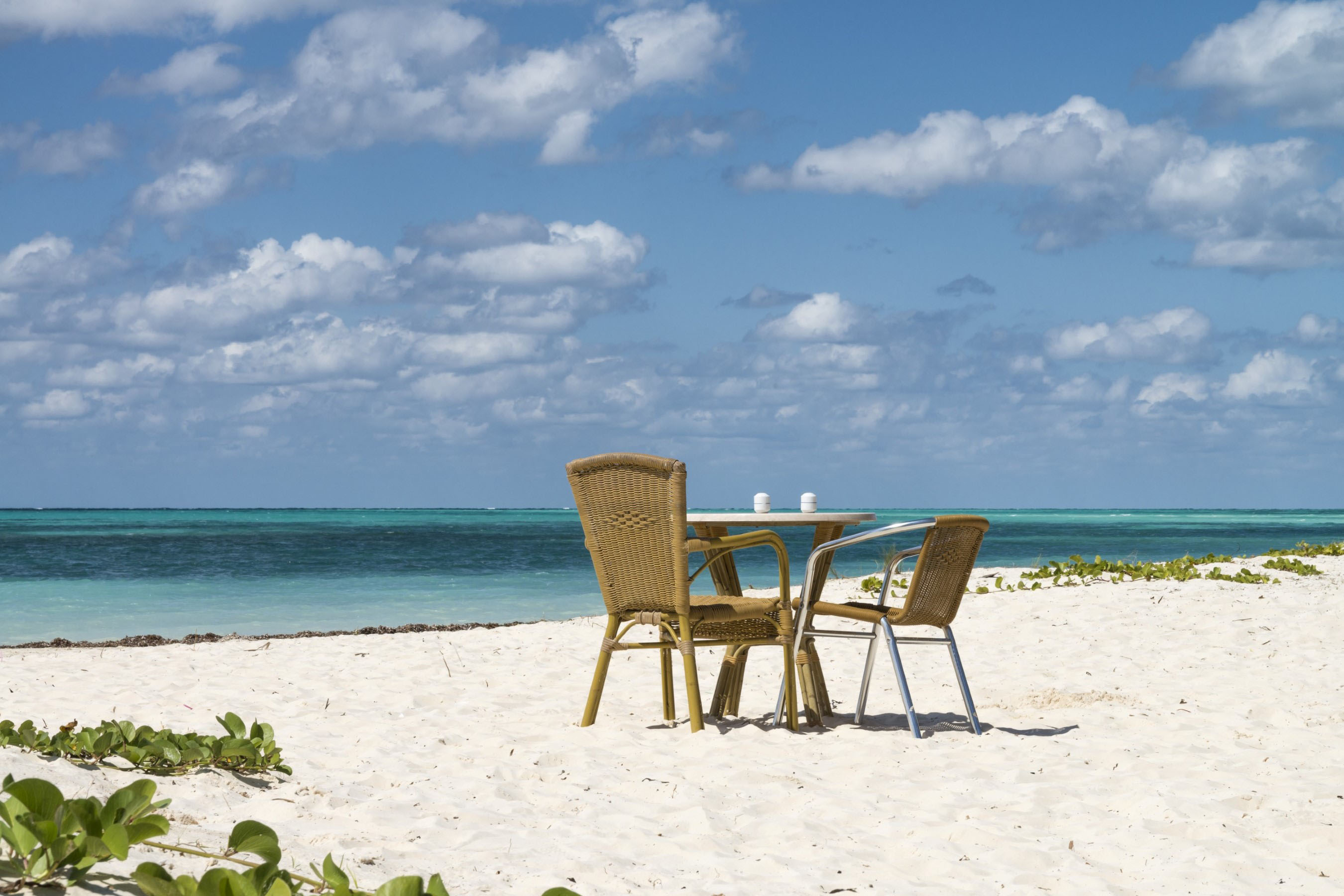 4. Playa Larga Cienaga de Zapata
Playa Larga in the Bay of Pigs is a small village that has become famous for its recent history. The beaches and bays in and around Playa Larga invite you to swim, sunbathe, relax, snorkel, dive or hike in the adjacent Parque Nacional Cienaga de Zapata with Cubas largest mangrove area. With Playa Giron, Playa Larga is an absolute diving and snorkeling paradise on the Caribbean coast of Cuba. During the tides, the adjacent mangroves push very mineral-rich water into the sea. This is another reason why Playa Larga is very popular with people with skin problems. However, you should stock up on mosquito repellants. If you like this small, picturesque place and would like to spend a few days in dream accommodation right on the beach or in a room with a sea view, we can recommend the following holiday homes, among others: Casa Sol de Bahia, Casa Retiro del sol, Casa Sol y Caribe, Casa Franzy el Buzo, Villa rio mar, Casa Gran Canon, Hostal Casa Capelita, Hostal Casa Mesa, Hostal Bertica y Noel, Casa Mariuska, Casa Isa, Casa Lunamar, Casa Frank, Hostal Melody,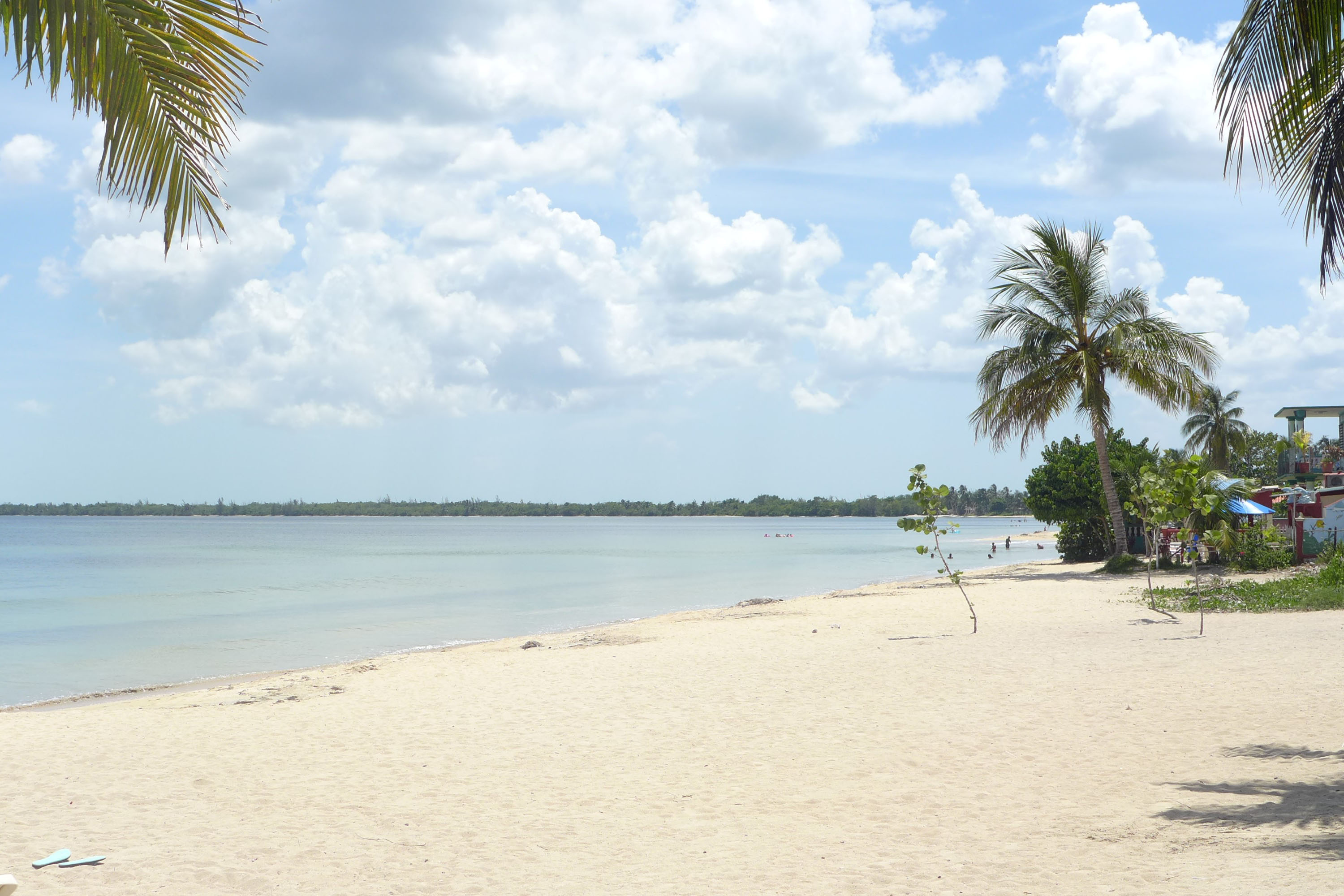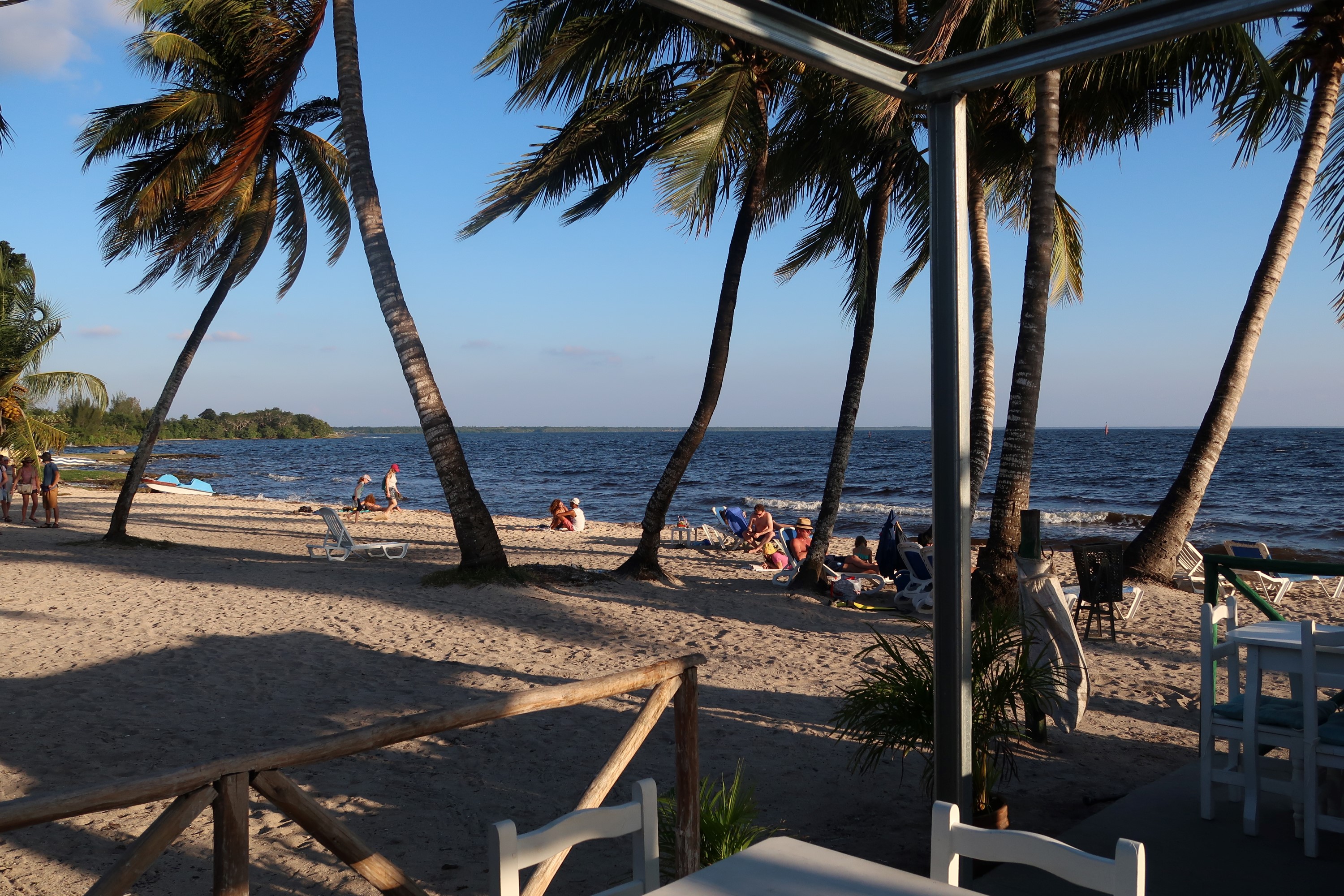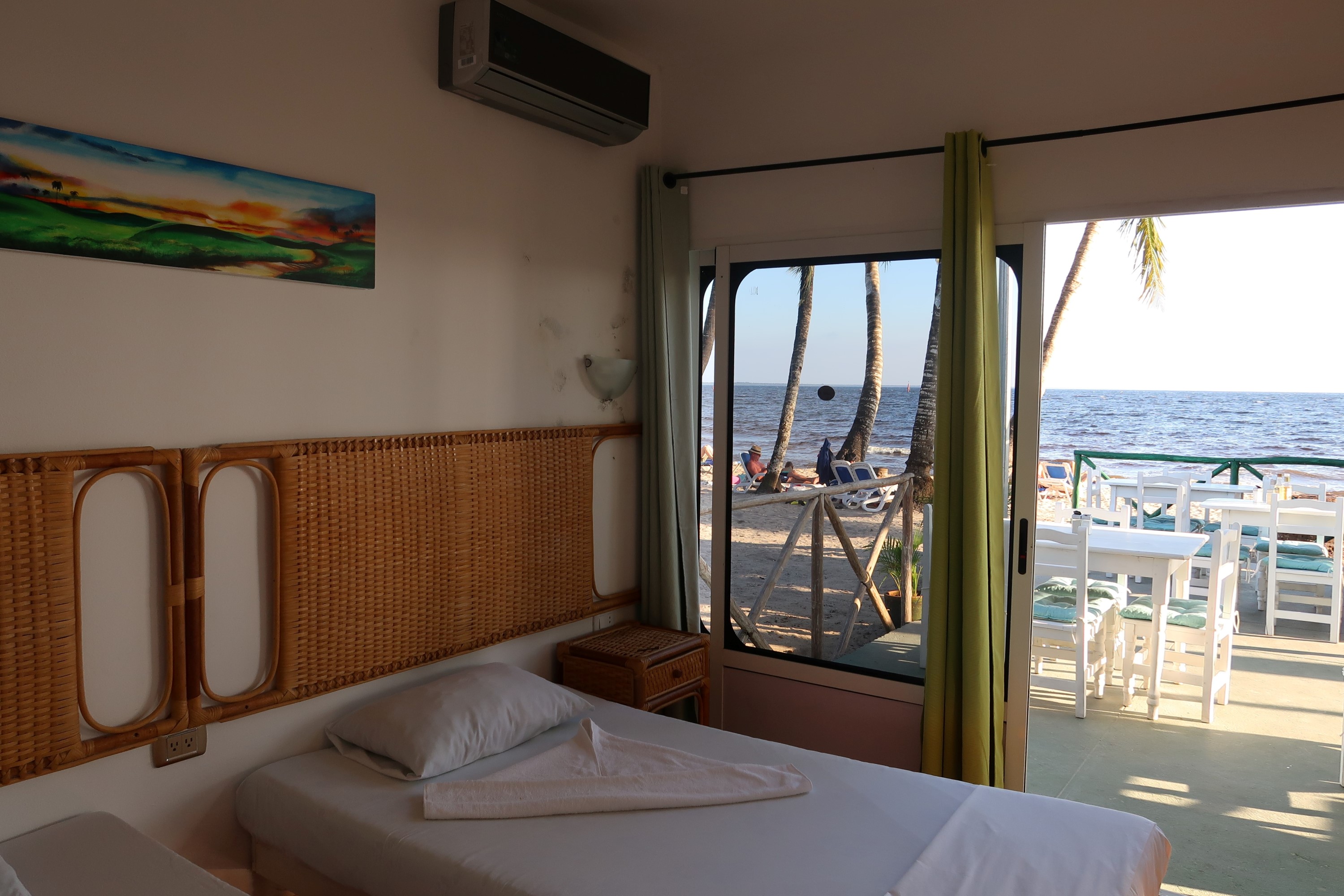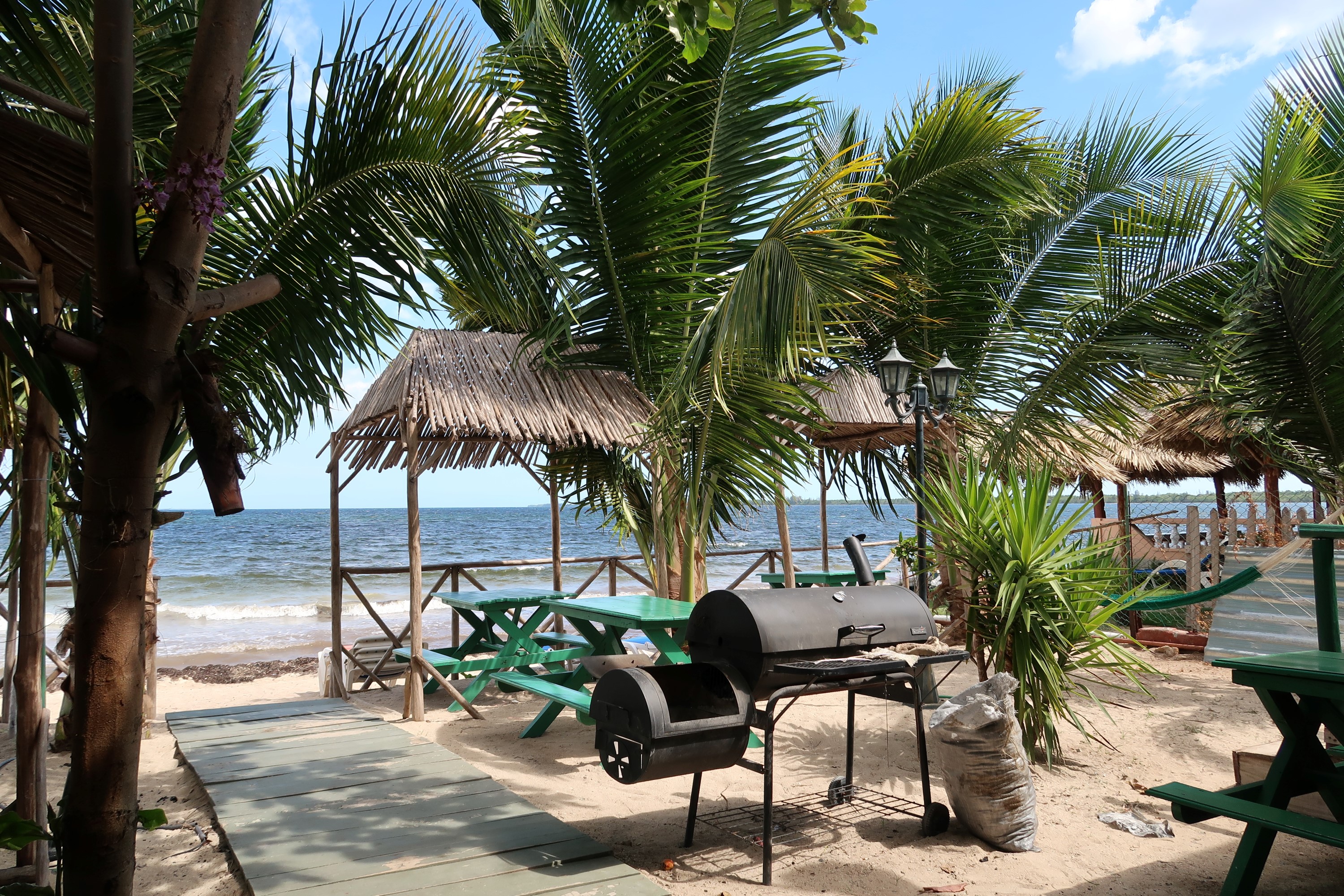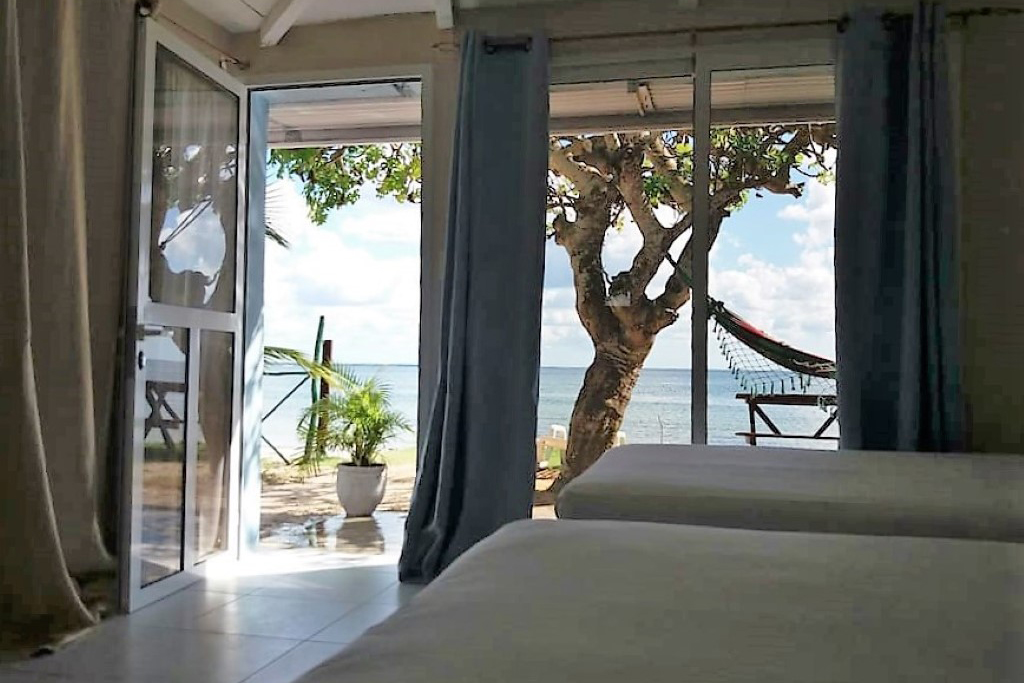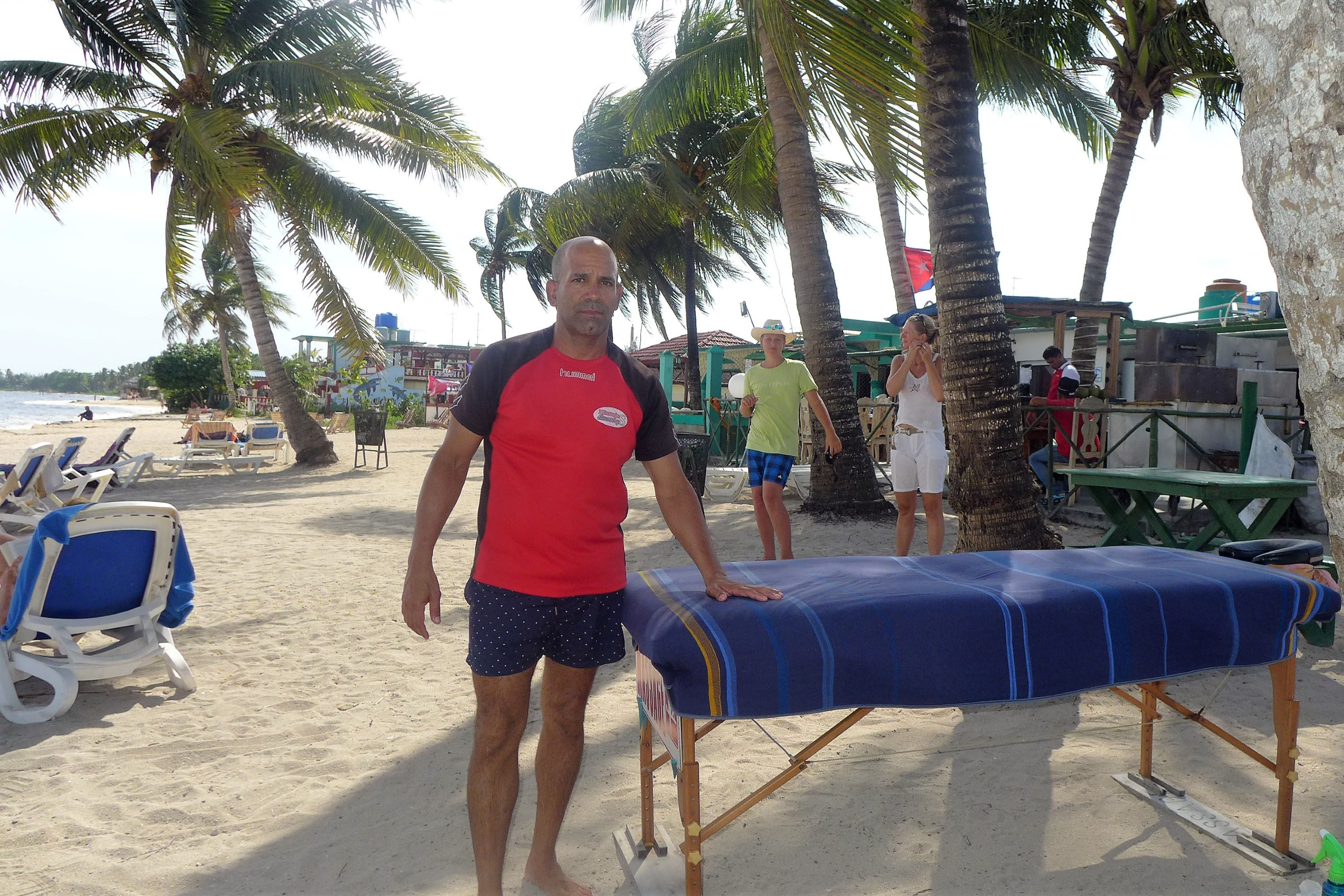 5. Playa Giron
Playa Girón in the Bay of Pigs, Cubas southern Caribbean coast, is next to Playa Larga, an absolute hotspot for diving and snorkeling in Cuba. The name is derived from the so-called triggerfish. In April 1961 the attempt by the CIA with the help of the Cubans in exile to overthrow Fidel Castros government failed here. The beach of Playa Girón itself is not spectacular, but in the immediate vicinity you will find countless small and dreamy bays with crystal clear blue water, far away from mass tourism. Divers and snorkelers will be delighted. The beautiful complex of Caleta Buena is only 8 km away. Although Playa Girón lives almost without exception from tourism, you can feel the typical Cuban lifestyle and village character here. If you want to stay here for a few days, you will find warm hosts in private holiday homes here. We recommend you: Hostal Edith, Hostal Pepillo, Hostal Lidia y Julito, Hostal de los Caracoles, Hostal Mauro y Maribel, Hotel Horizontes, Casa los Morales, Hostal el Rinconcito de Amaury, Hostal Mayito, Hostal Ramon y Norma, Leo y Daya, Casa Franco, Hostal Asiel Garcia, Hostal Marisol y Marcos,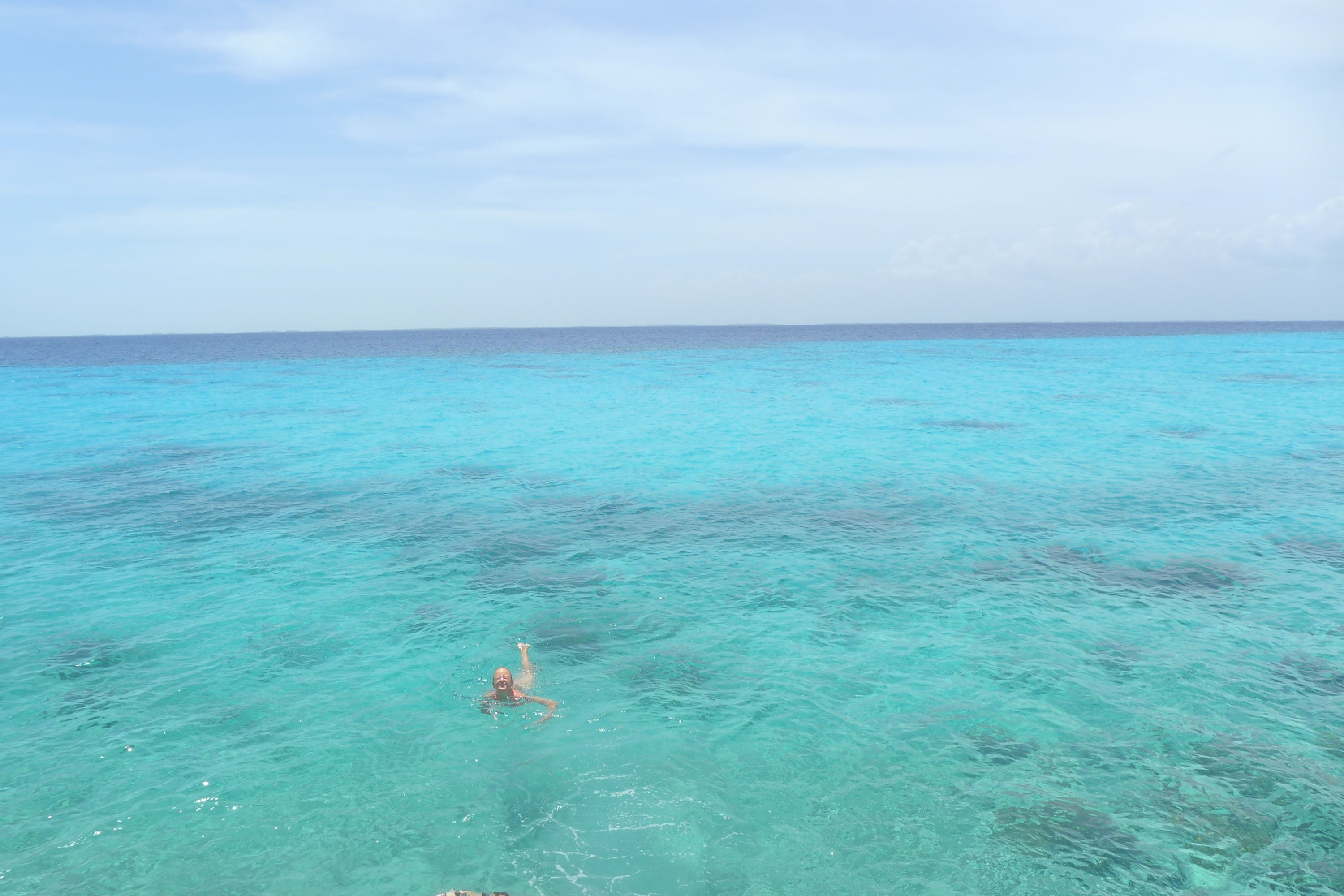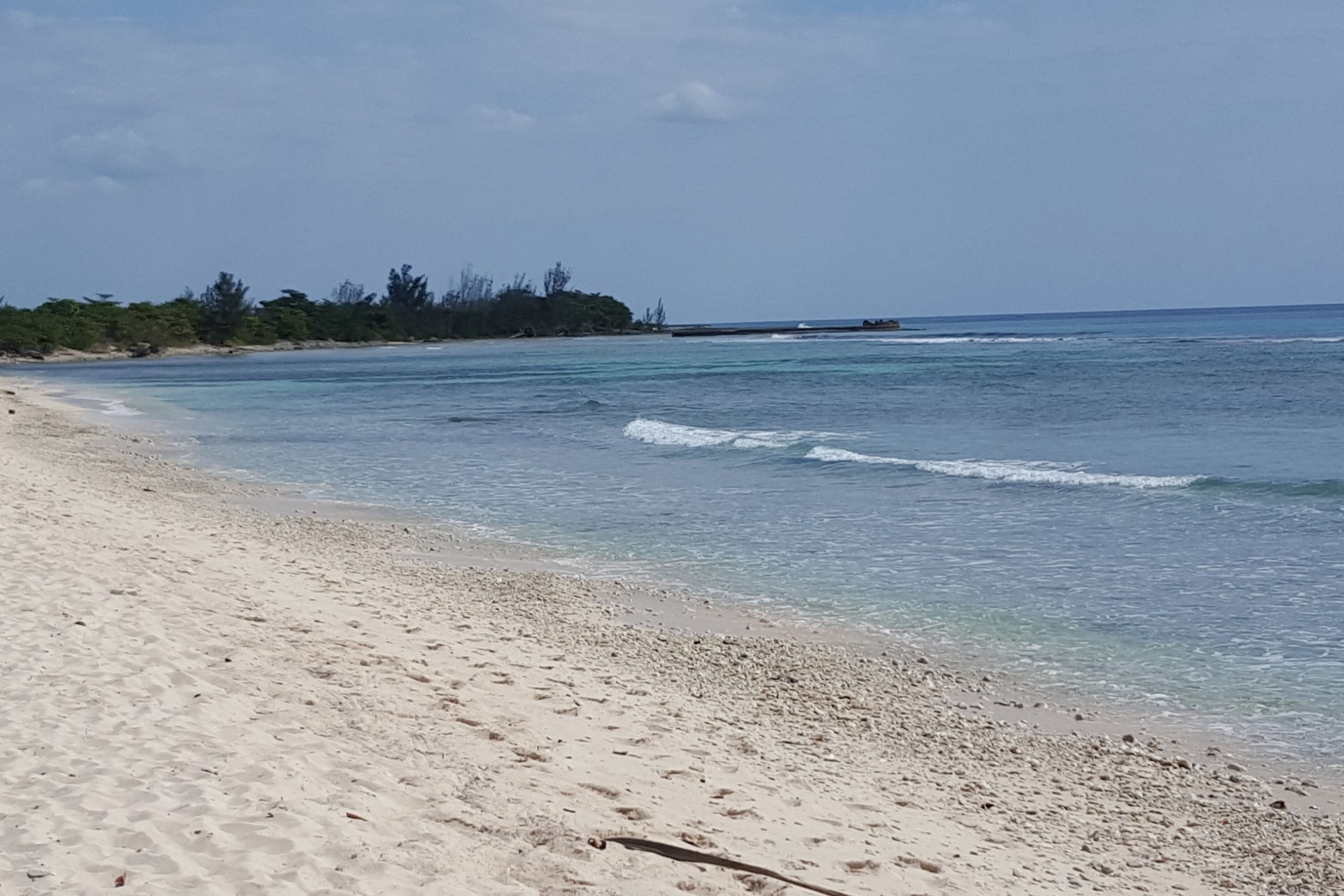 6. Caleta Buena Playa Giron
Caleta Buena is a facility about 8 kilometers southeast of Playa Giron. When you have found accommodation in Playa Giron, you can rent bicycles or a scooter. Entry to the facility is 15 CUC / per adult. For this you will receive an all inclusive package for the day. The lunch buffet offers various dishes from fish, chicken, meat or vegetarian food, salads, fruit and desserts. The facility consists largely of coral rock with small pavilions and sun loungers. For the children there is a small natural lagoon with a small sandy beach. The also natural Jacuzzi is full of wonderful fish and a dream for snorkeling. If you feel like it, you can also go snorkeling with a guide and boat.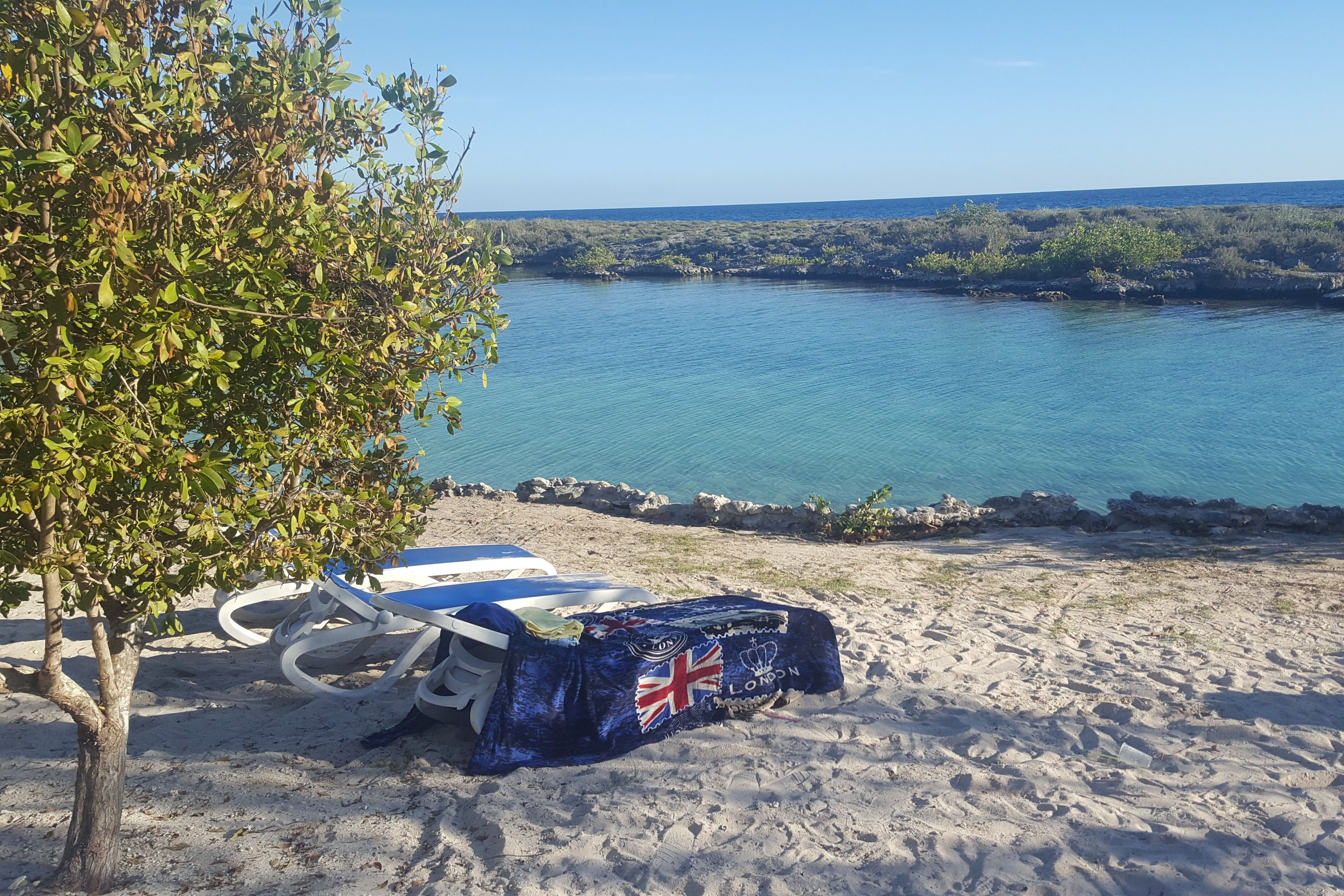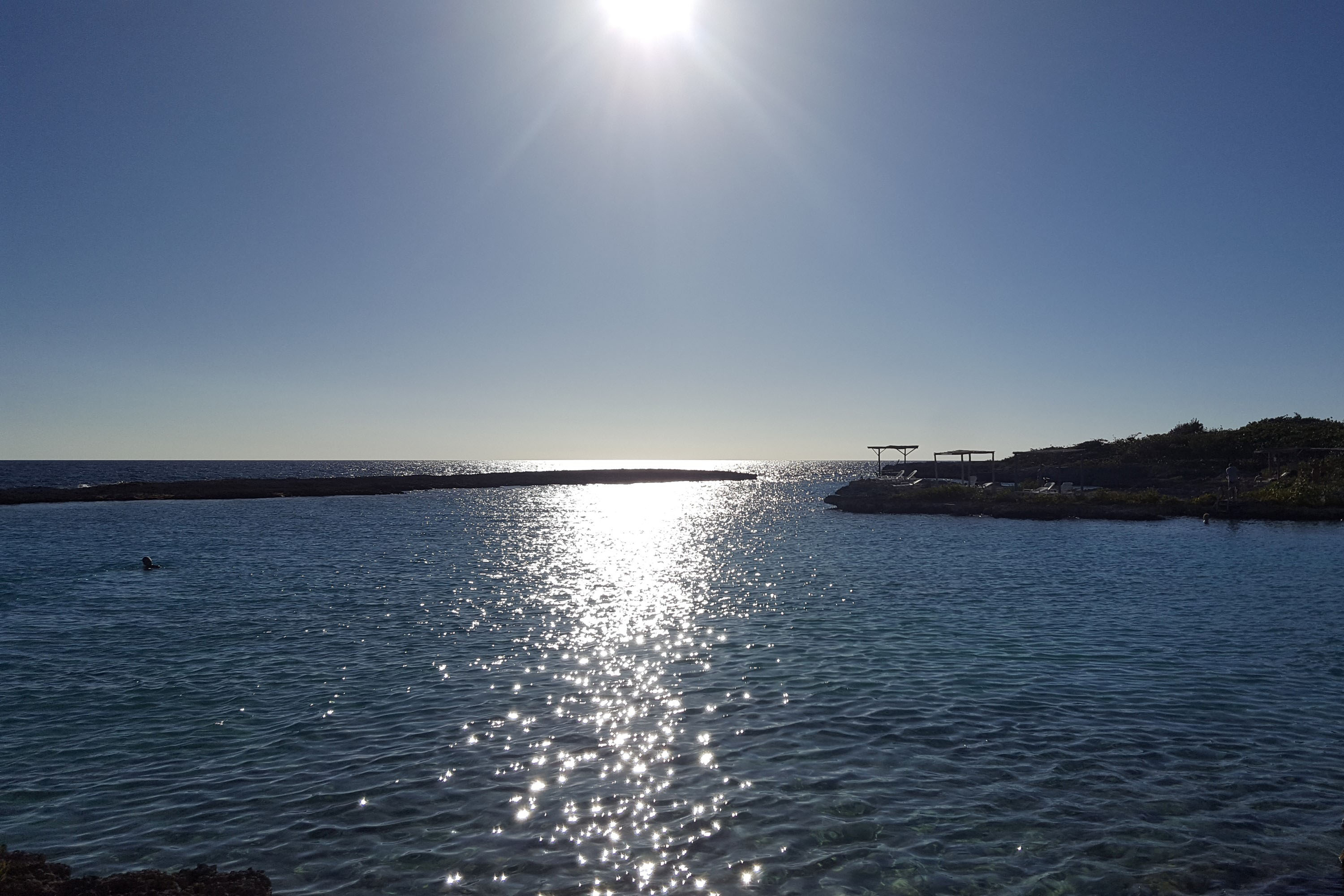 7. Playa Ancon
The popular Ancón beach is about ten kilometers from Trinidad, the city with a unique colonial style. It is considered the most beautiful beach on the southern coast of Cuba and should not be missing in our article about the most beautiful beaches in Cuba. Here you ll find snow-white sand and a turquoise sea where colorful fish frolic around even more colorful coral. Therefore, this beach is not only perfect for those who love water sports, it is also particularly fantastic for snorkelling and diving. Secret Tip: A must-see for visitors to Trinidad is the small village of Playa La Boca, just 5 km from Playa Ancón and 6 km from Trinidad. Here, as in Trinidad, you will find many wonderful vacation homes.
Our recommendations for Trinidad and La Boca: Hostal el Arrecife, Hostal Mirando al Mar, Hostal El Galeon, Hostal Las Reinas del Sur, Hostal Dr. Alexis y Dra. Lisdey, Hostal Emiliana y Martin, Hostal el Fausto, Hostal El Barco, Hostal Miguelina y Pastor, Hostal Restaurante Kenia y Jorgito, Hostal Alex y Alina, Casa Novoa, Casa Ibanez, Casa Solemar, Hostal D Lena, Hostal Avenida del sol, Hostal OasISabel.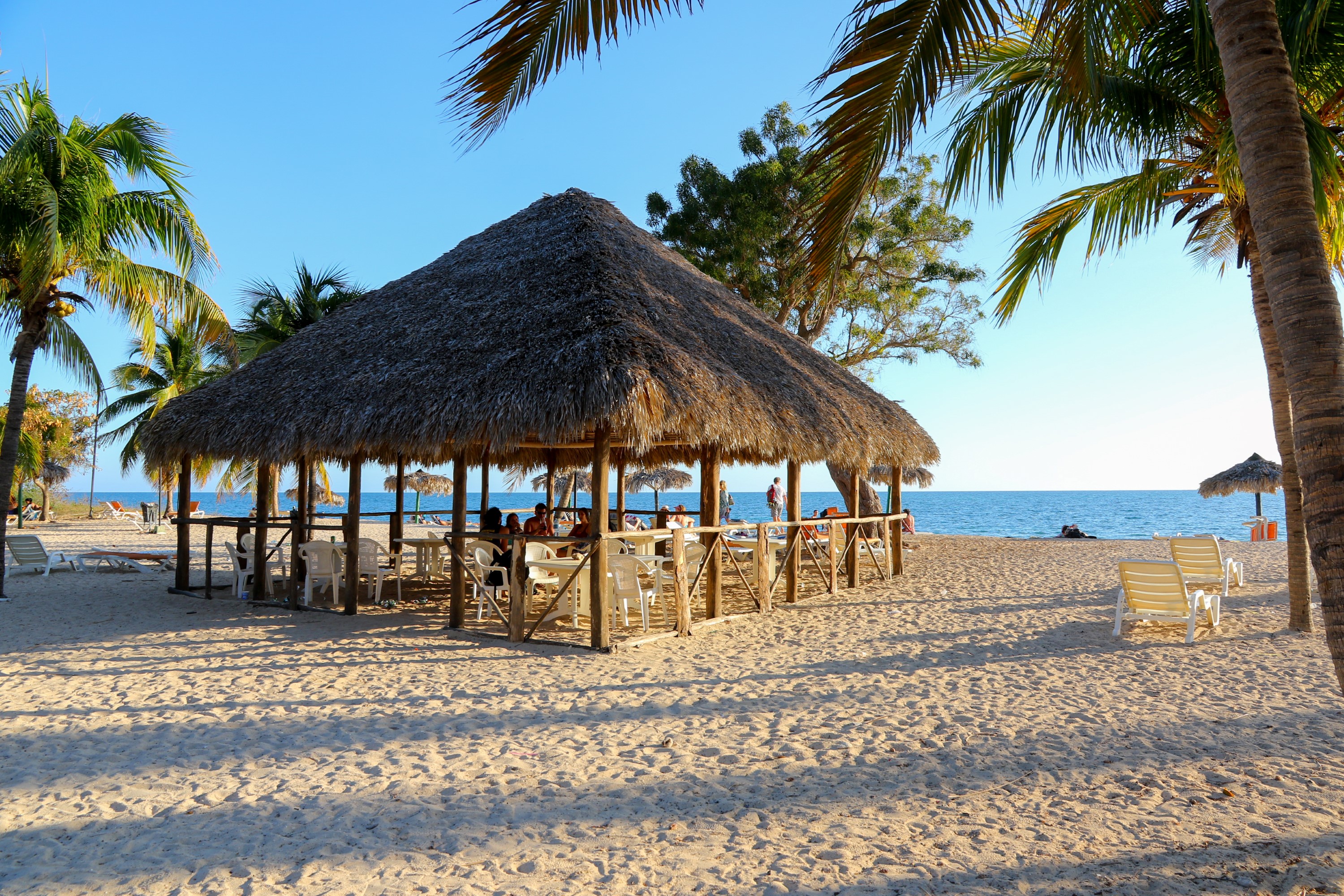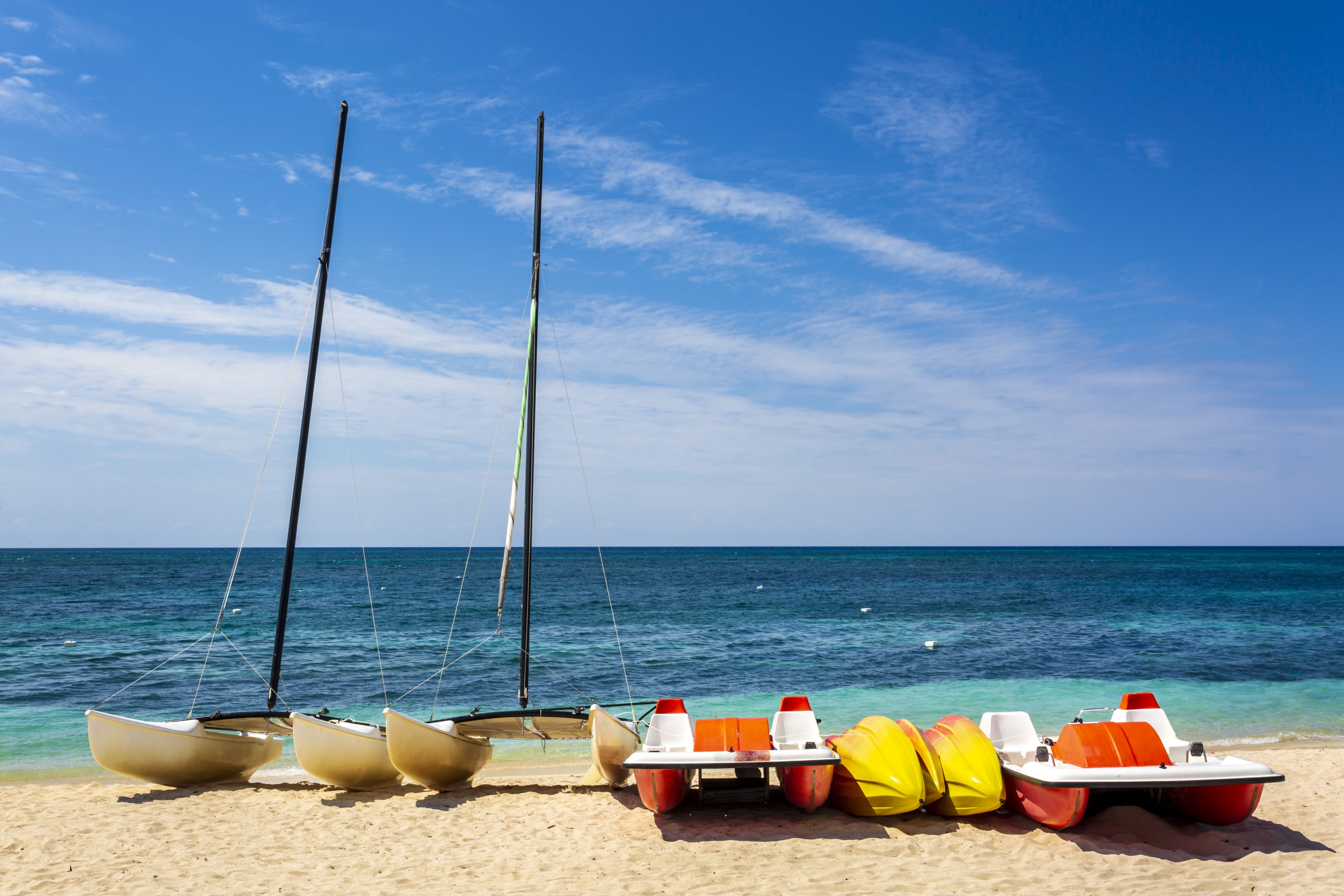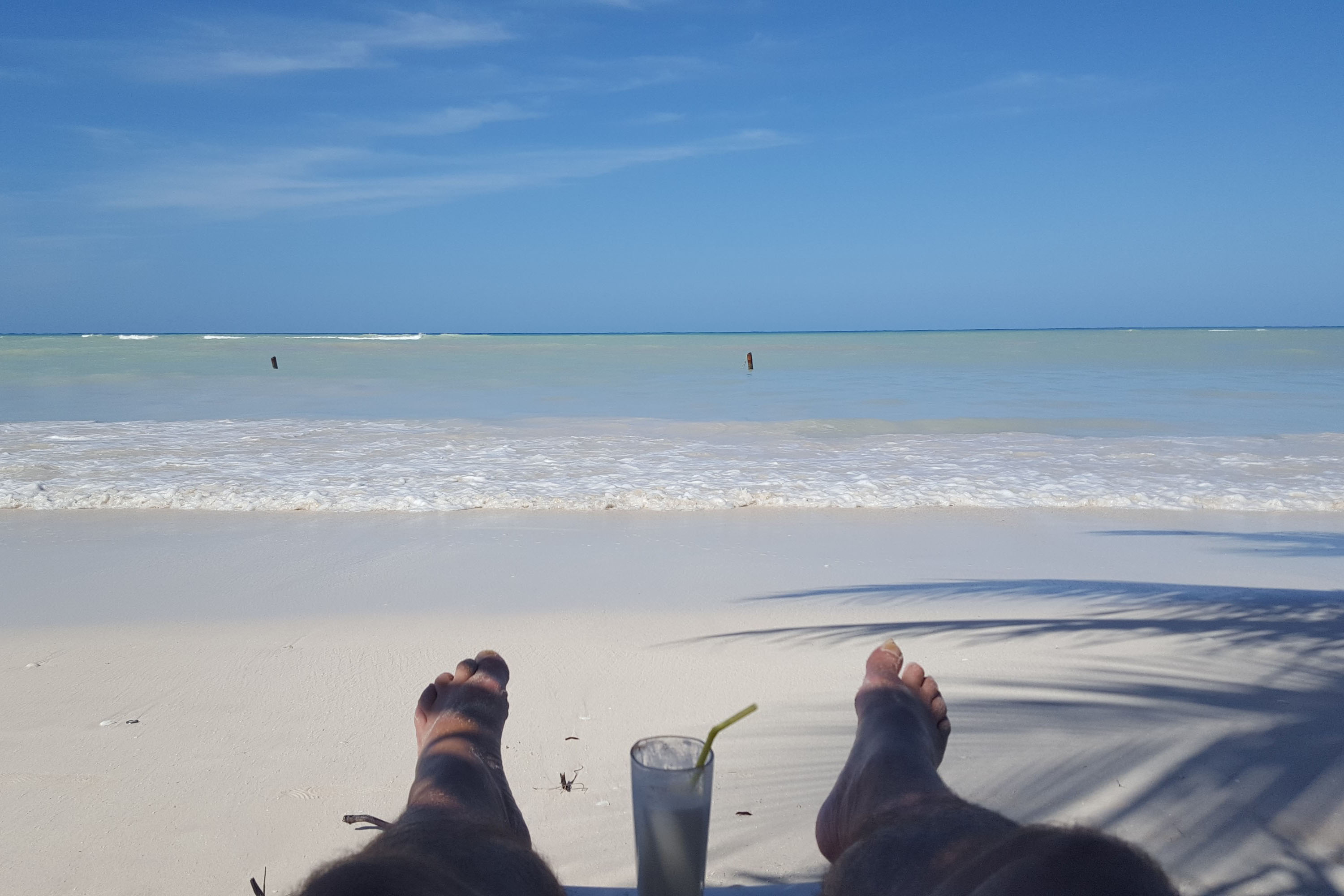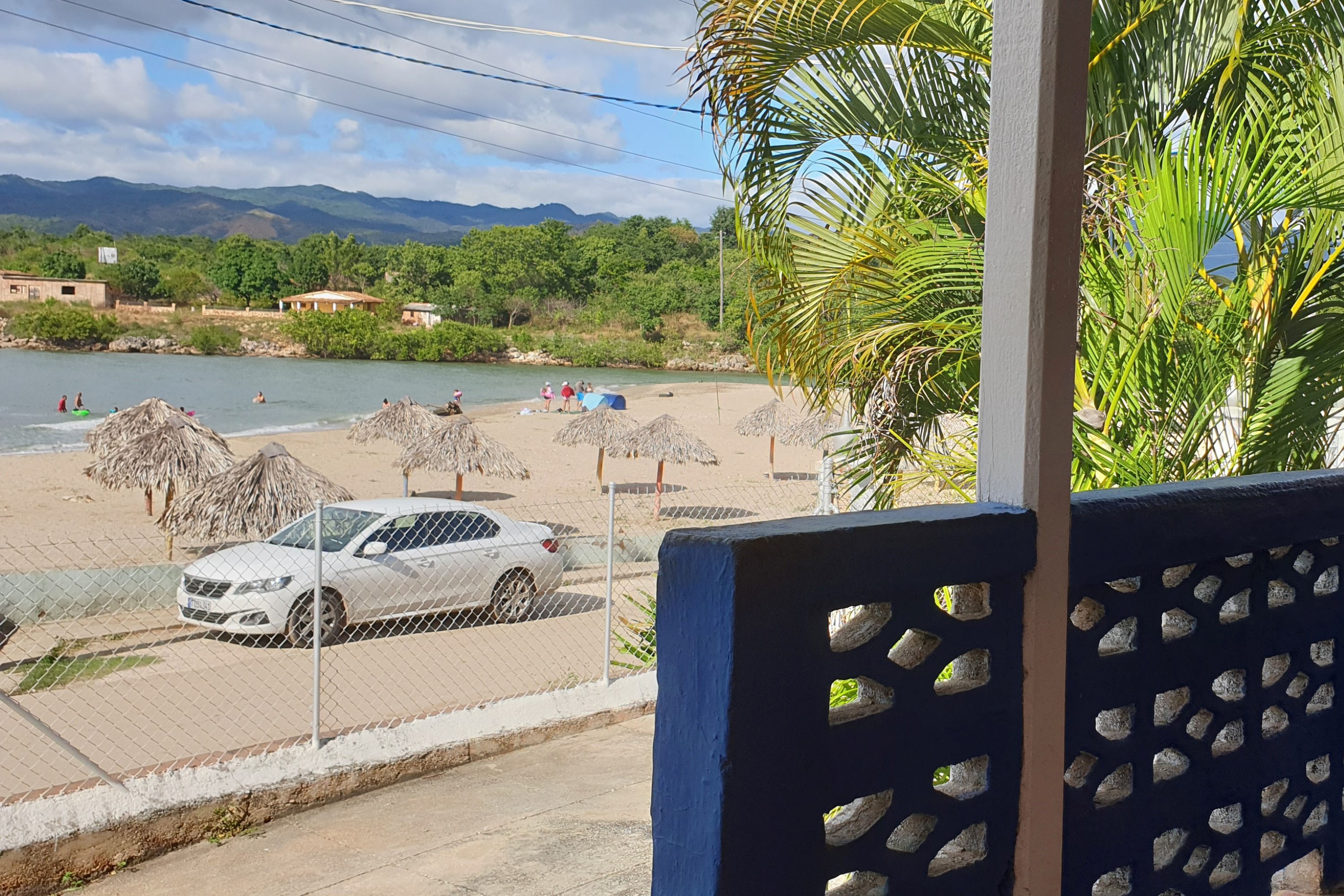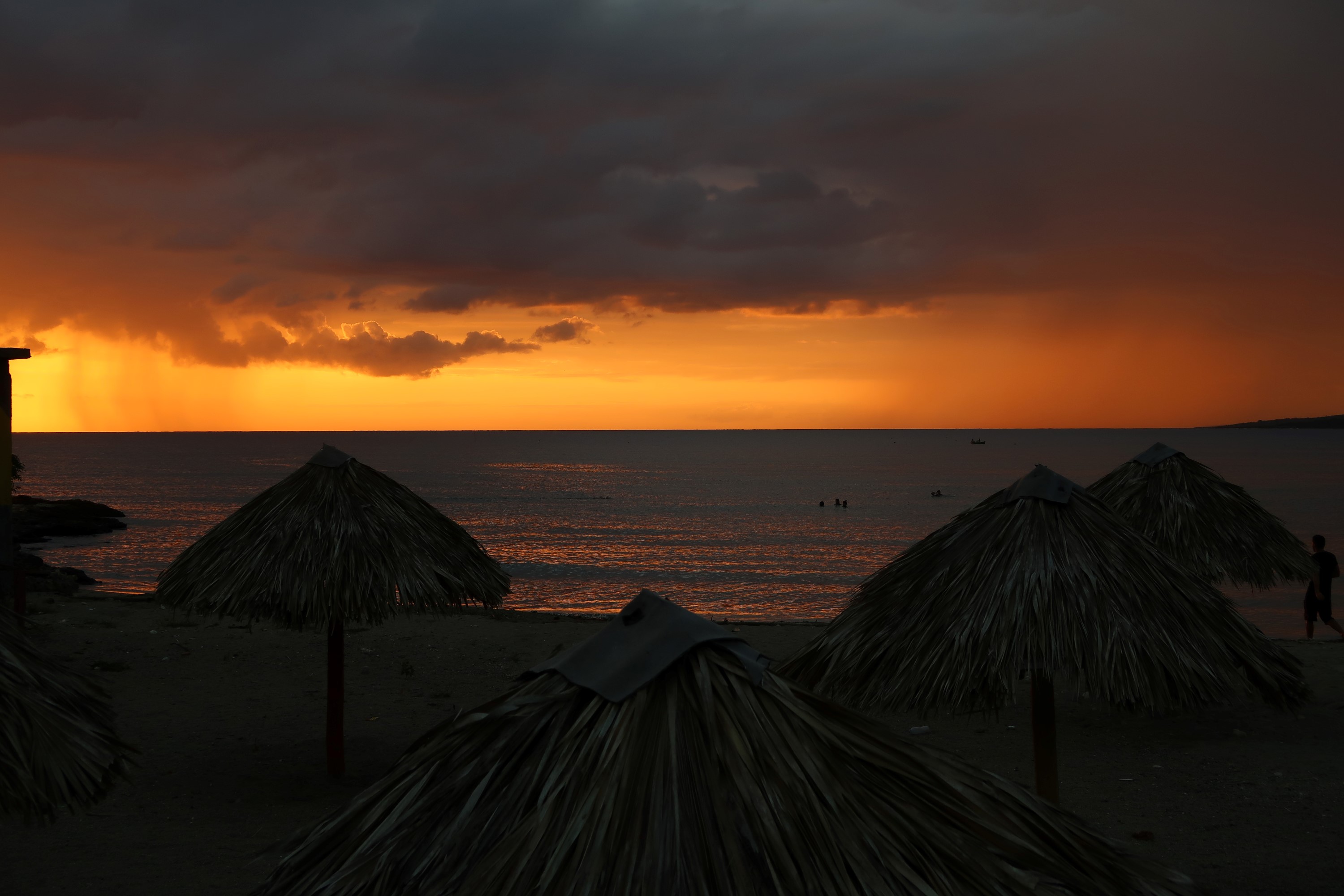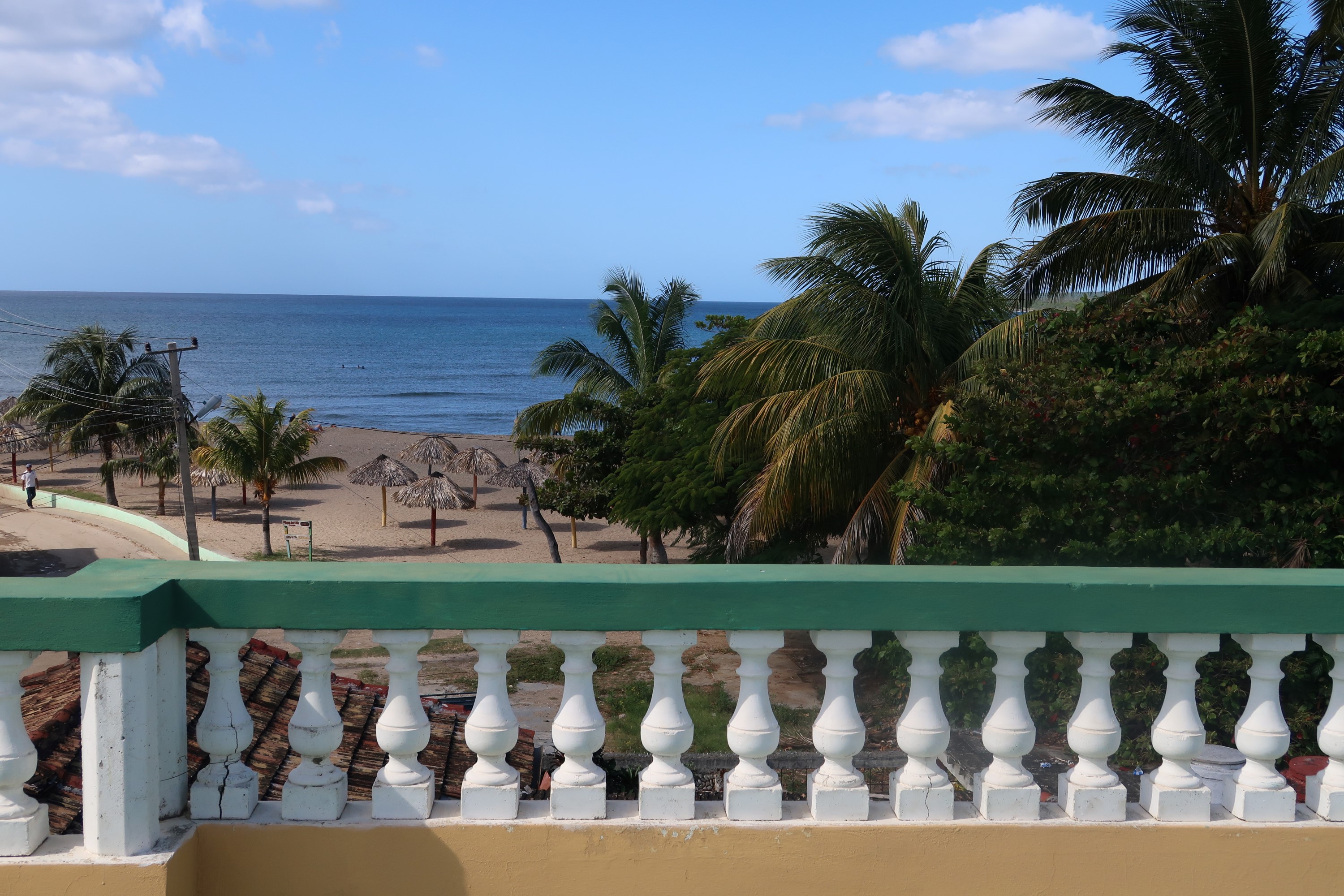 8. Playa Tortuga
Now we have an absolute highlight for you: Playa Tortuga! In summer, endangered sea turtles lay their eggs in the snow-white sand on the island of Cayo Largo del Sur. Chances are you ll see tiny turtles the first time you step into the water. Please also observe all signs and prohibitions on the beach. Nature conservation is taken and implemented very strictly on Cayo Largo. It is also very important to keep the litter off the beach as the young turtles can get lost or get injured. You can get to Cayo Largo by ferry or plane from Havana. However, there are no private holiday accommodations here, only hotels. Cayo Largo is highly recommended as a stopover.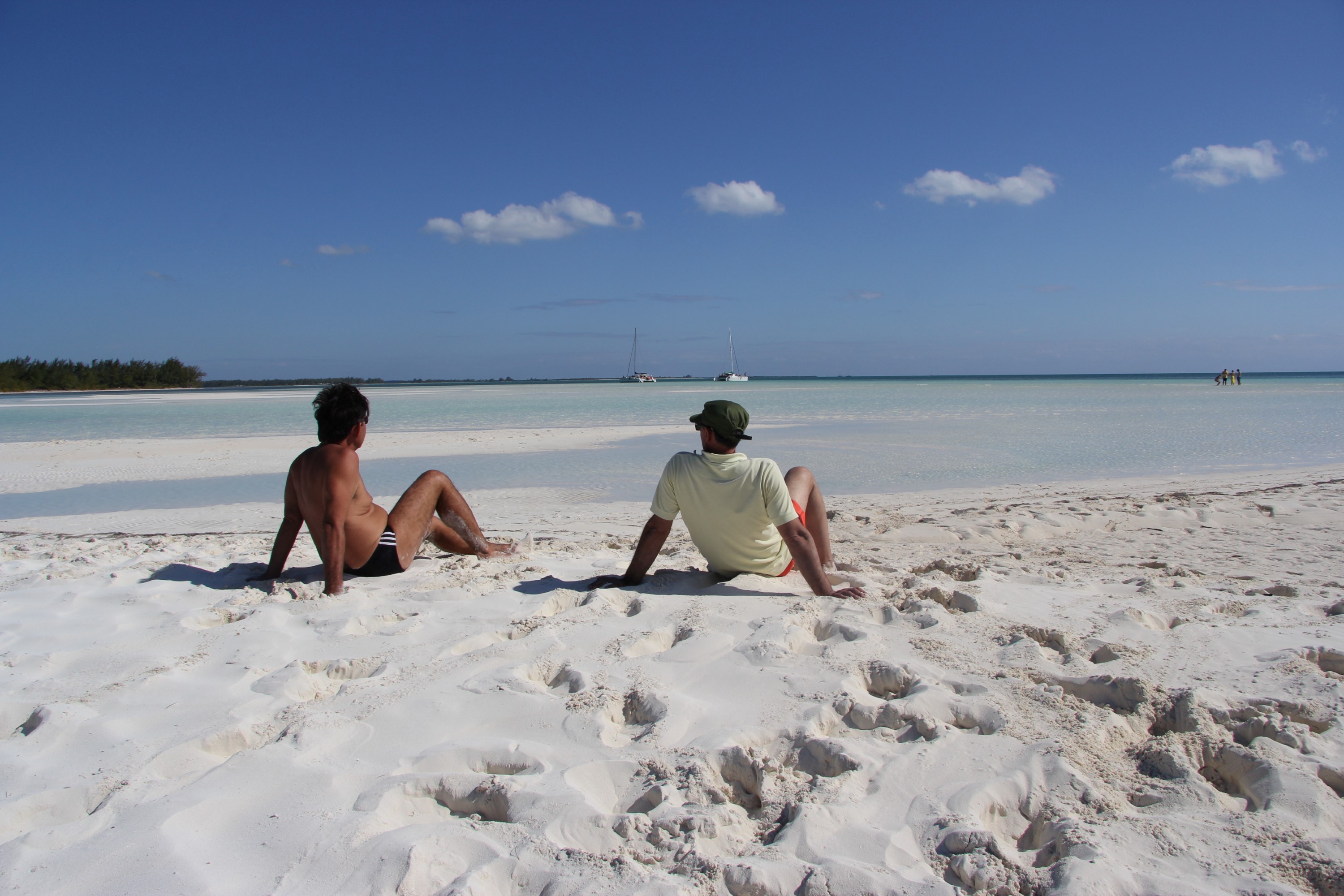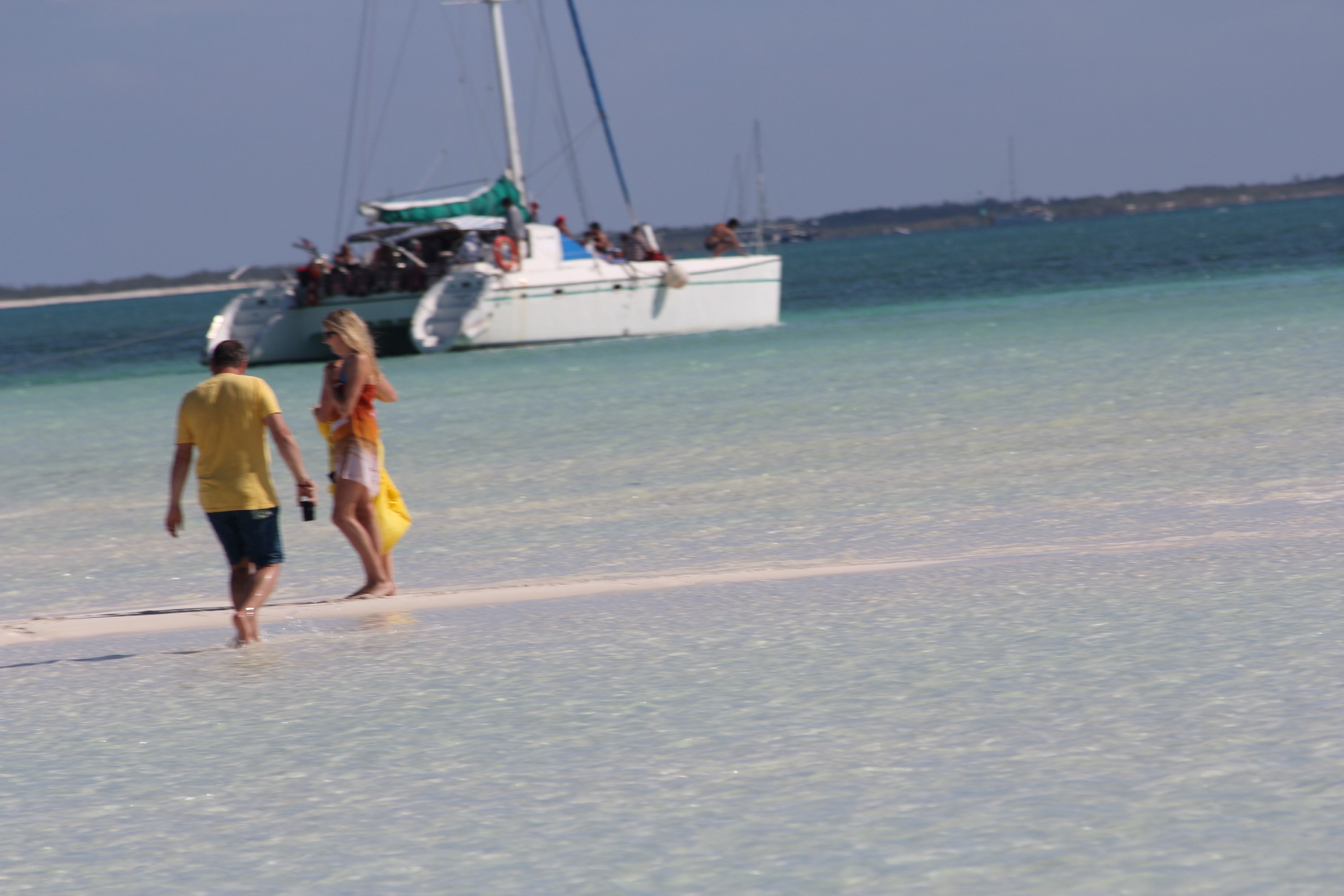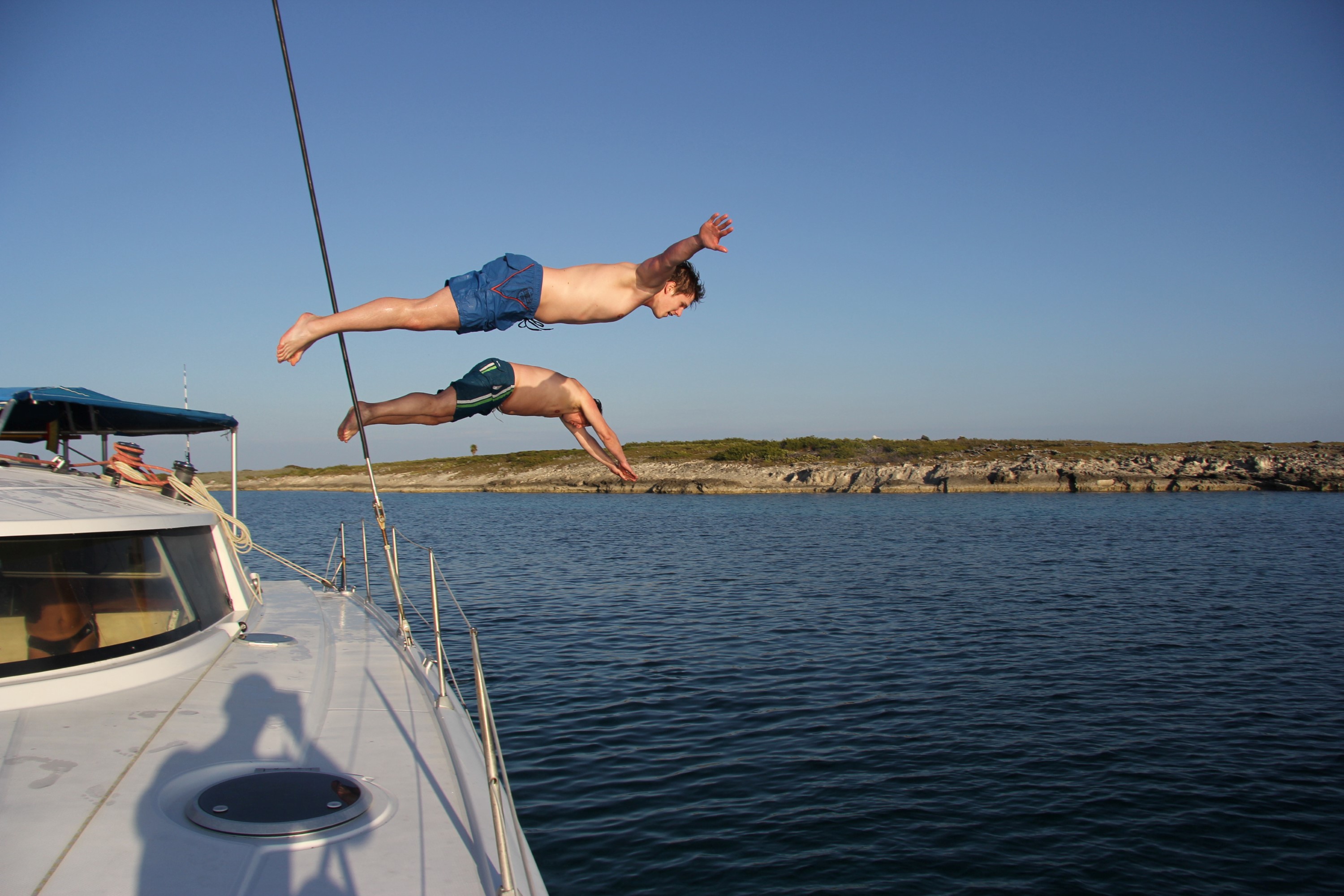 9. Punta Frances
A real insider tip for divers and snorkelers is the beach of Punta Frances on the Island of youth, the largest island off Cuba. The coral reef is considered to be one of the most beautiful and pristine in the Caribbean. Also precisely because the entire island has the status of a national park. As a result, the island has retained its original charm. To this day, the island has only developed cautiously for tourism and offers few hotels, but some private accommodations. You can get to Isla de Juventud by ferry or plane from Havana.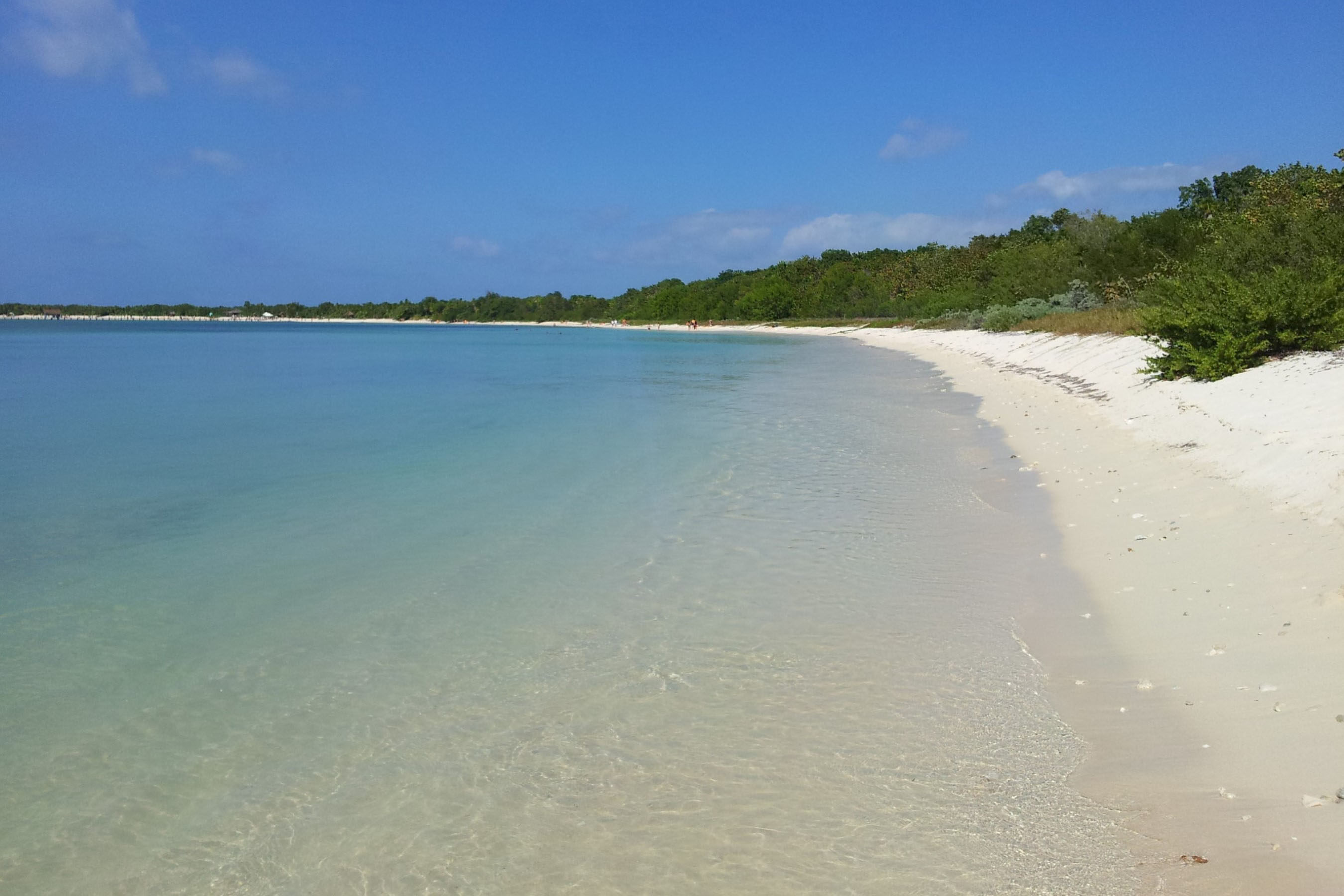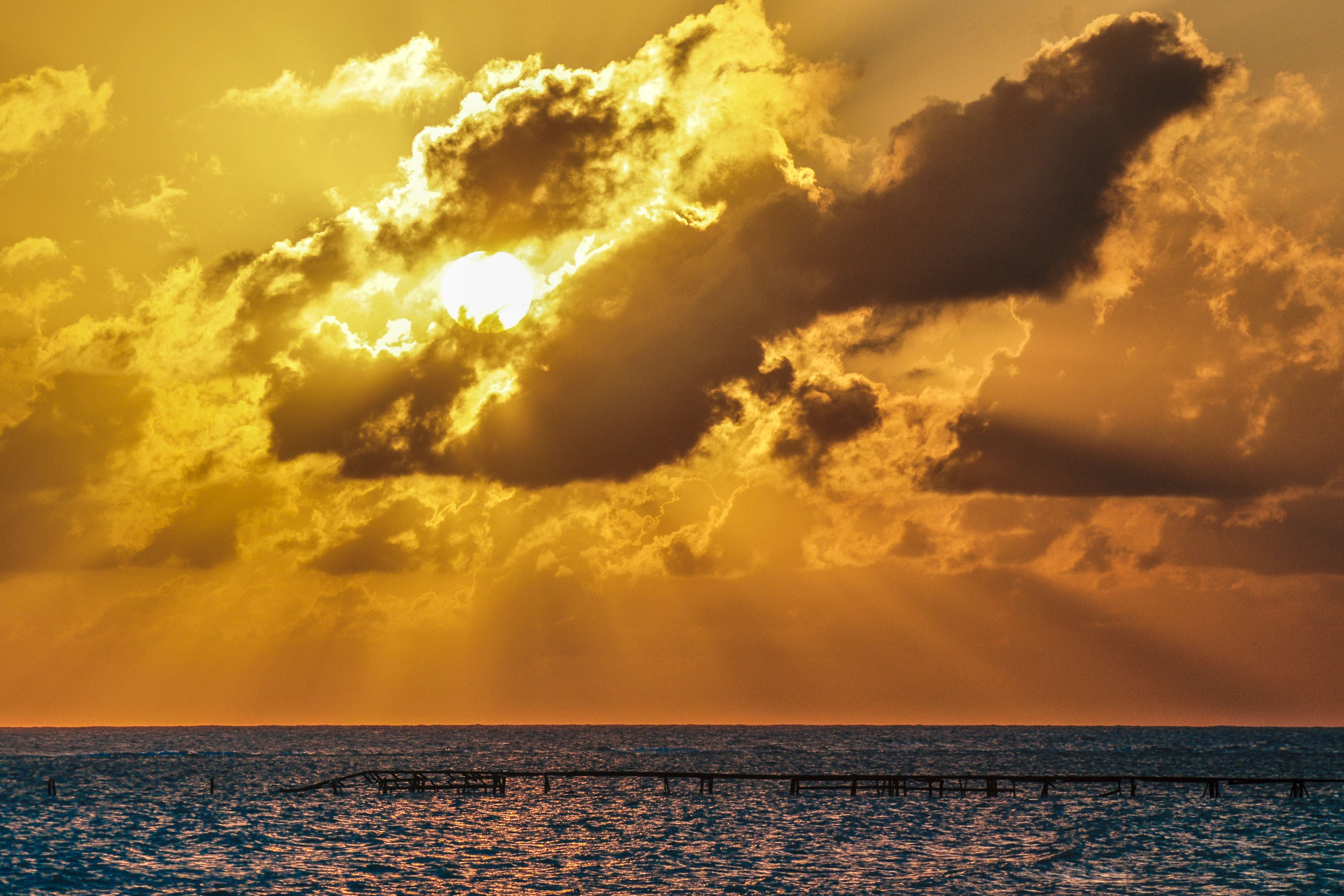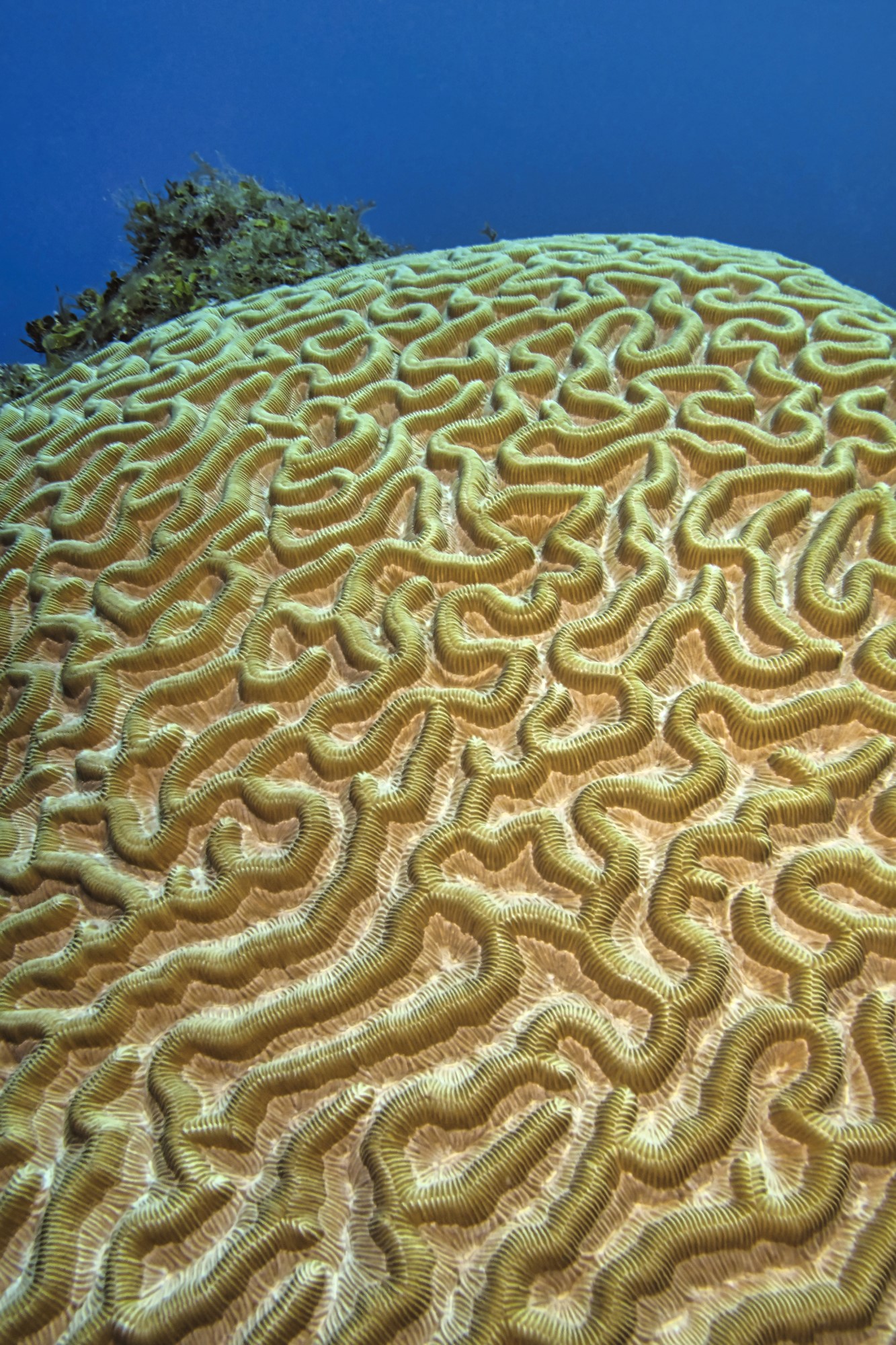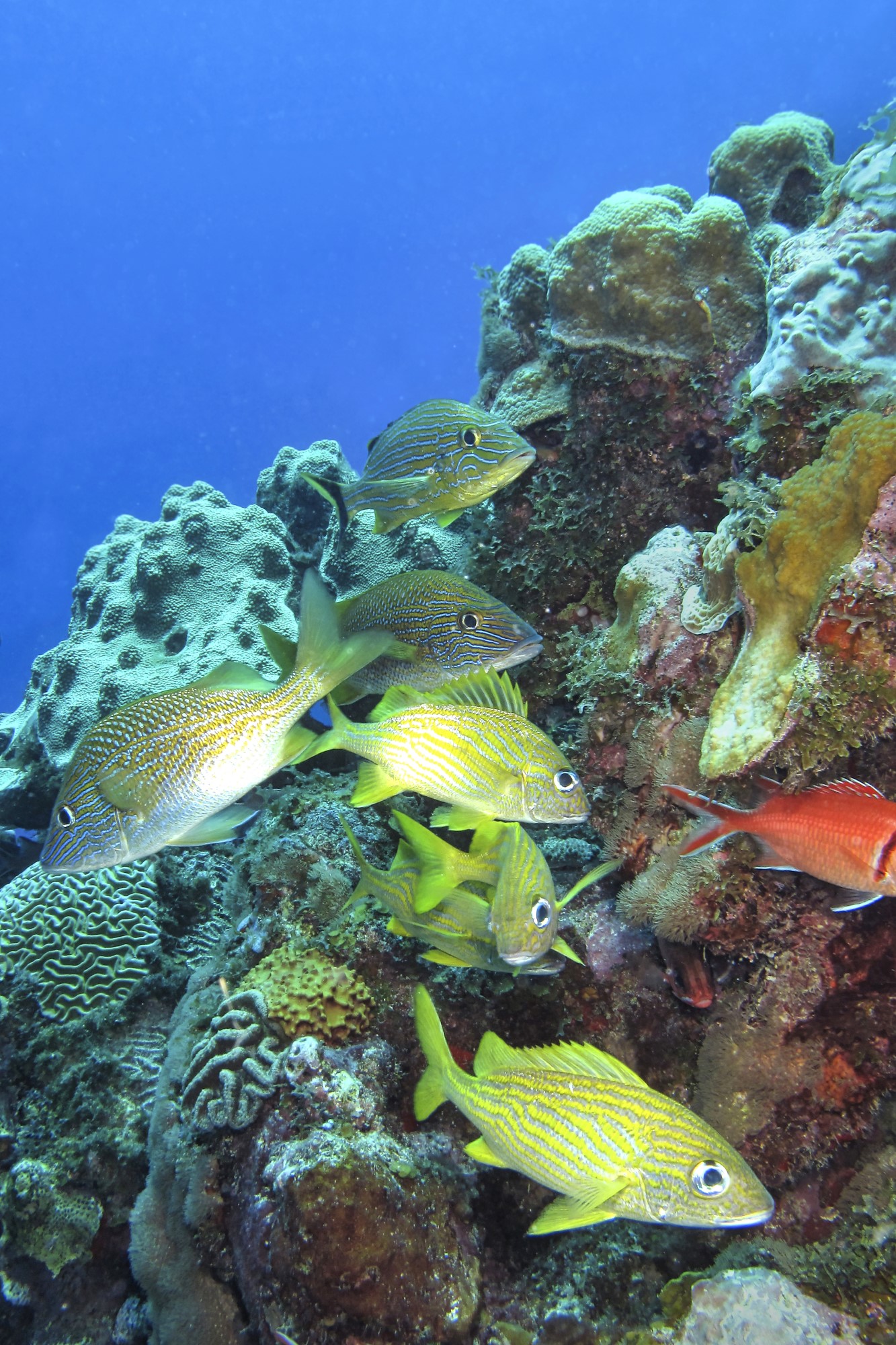 10. Varadero beaches
The beach of Varadero is located on the Península de Hicacos and is a real tourist magnet! This may be due to the beautiful nature that you will find everywhere, but also to the fact that Varadero was the first area in Cuba to be developed with numerous hotel complexes. The beaches impress with incredibly soft, white sand and turquoise blue water. However, Varadero has little to do with real Cuba, especially if you are traveling on a smaller budget. Numerous private landlords offer apartments in and around Varadero, but expect higher prices for everything. We recommend Varadero for the beginning or the end of your trip to Cuba.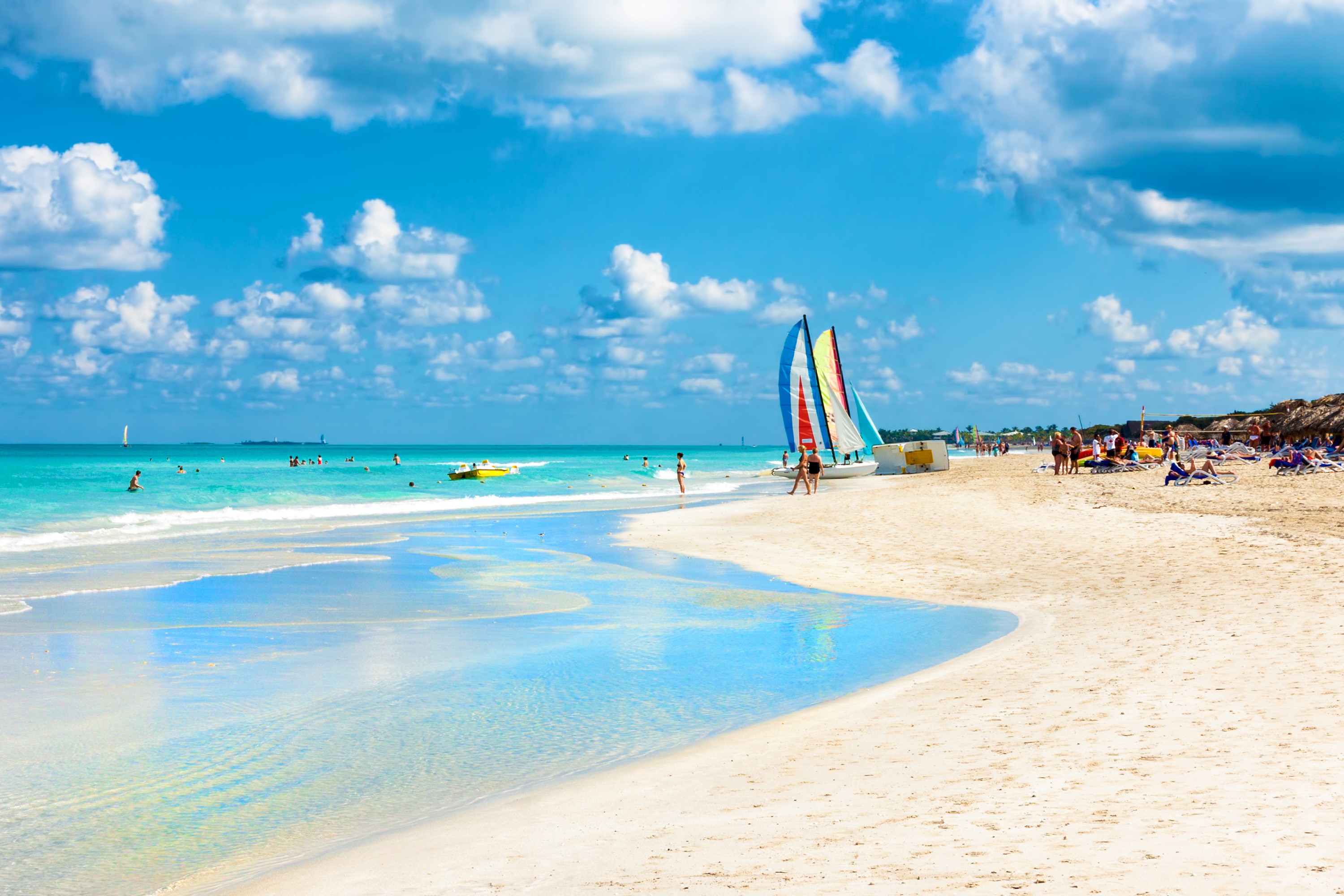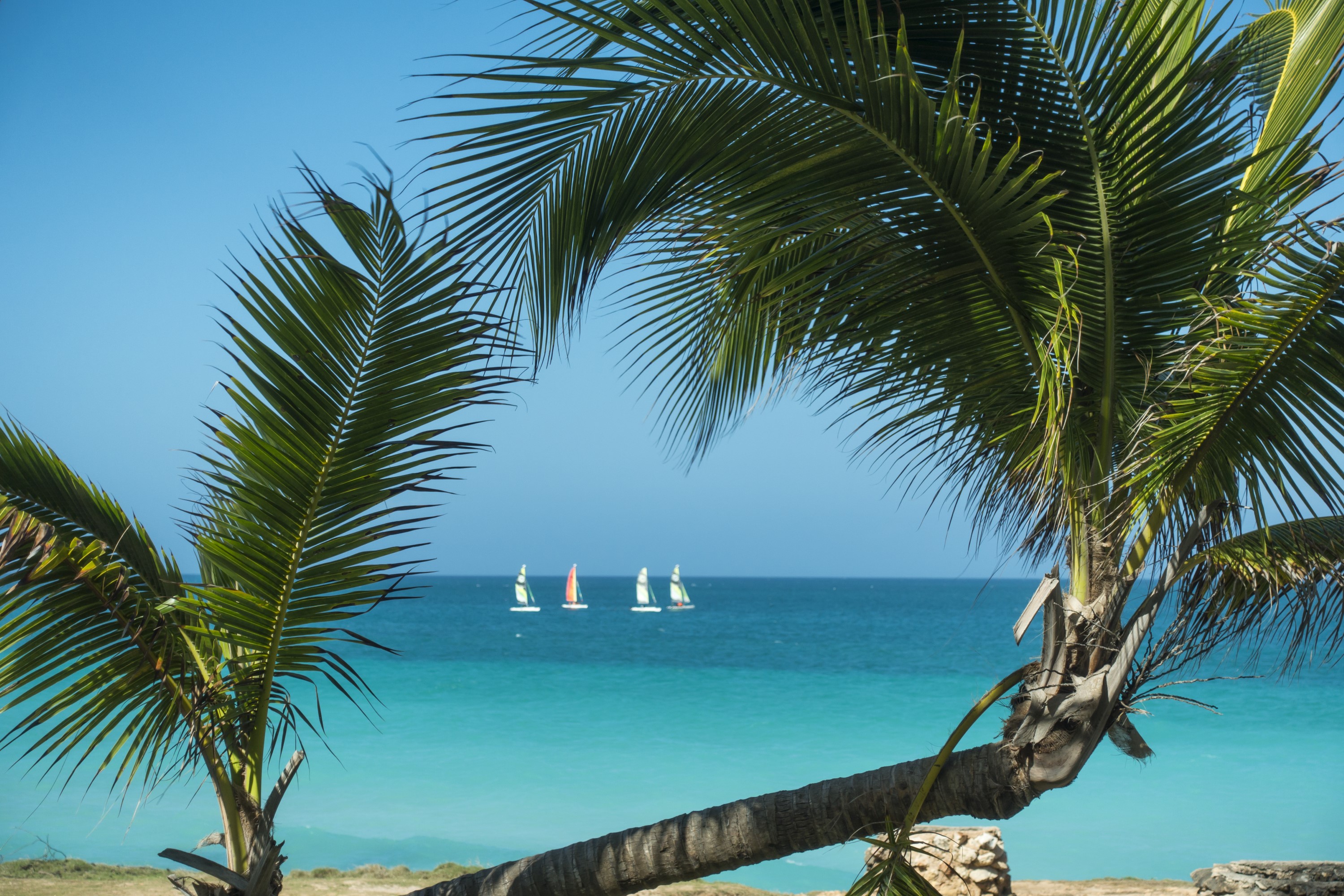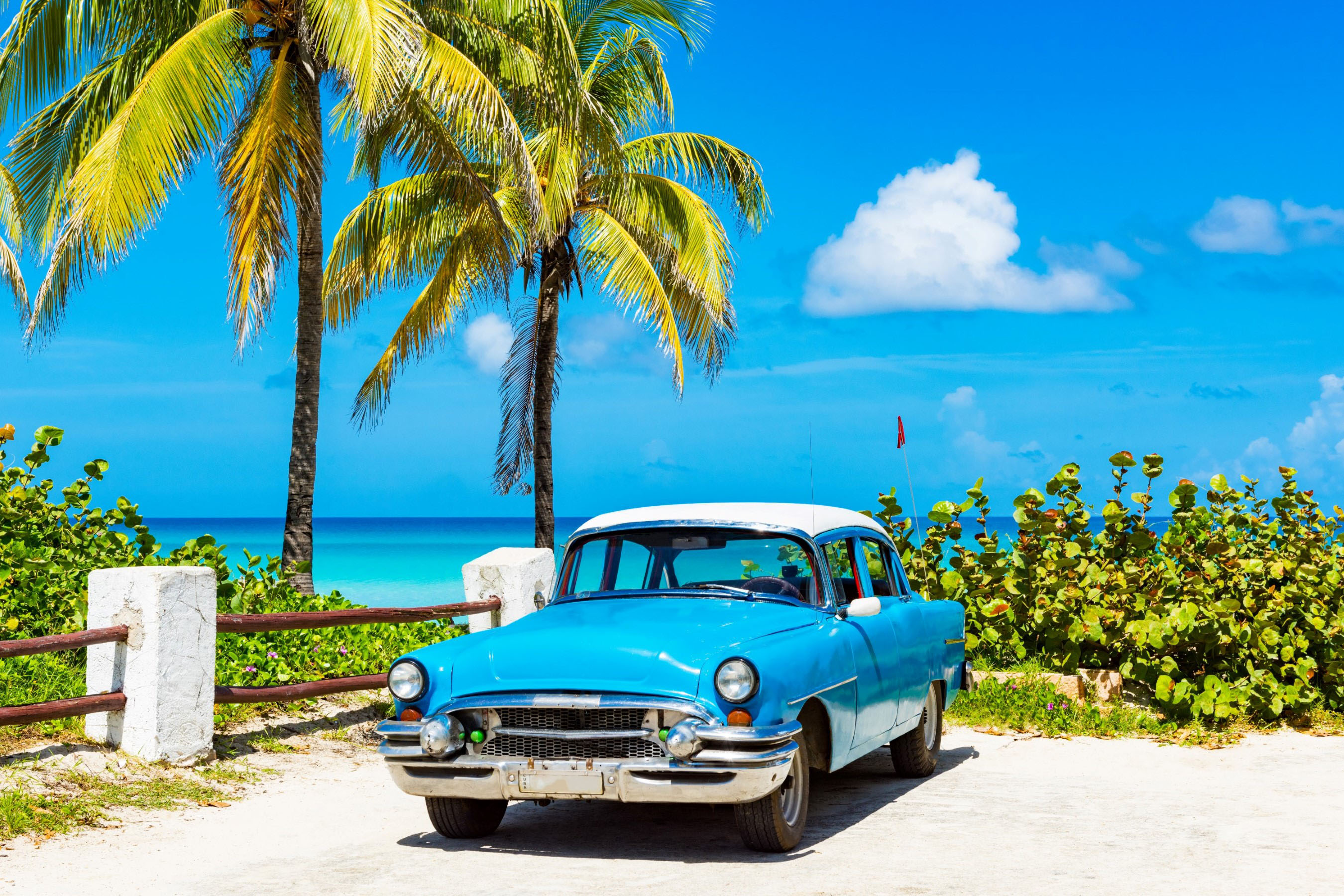 11. Playa Cayo Coco
The island owes its name to a rare bird that can be found here, among other things: the so-called ibis or coco, as the Cubans call it. The island offers the most beautiful beaches in Cuba, which stretch for many kilometers. Often you can walk several hundred meters into the water. The beach is shallow, which makes it the perfect beach for families with children. In addition to the coconut, there are also many flamingos on the island itself. That is why a particularly beautiful beach bears his name: Playa Flamencos. There are only hotels in Cayo Coco, so for backpackers or individual tourists it is more of a place for a stopover or for the beginning or the end of the trip. In contrast to Varadero, Cayo Coco is not yet overcrowded with hotels and tourists.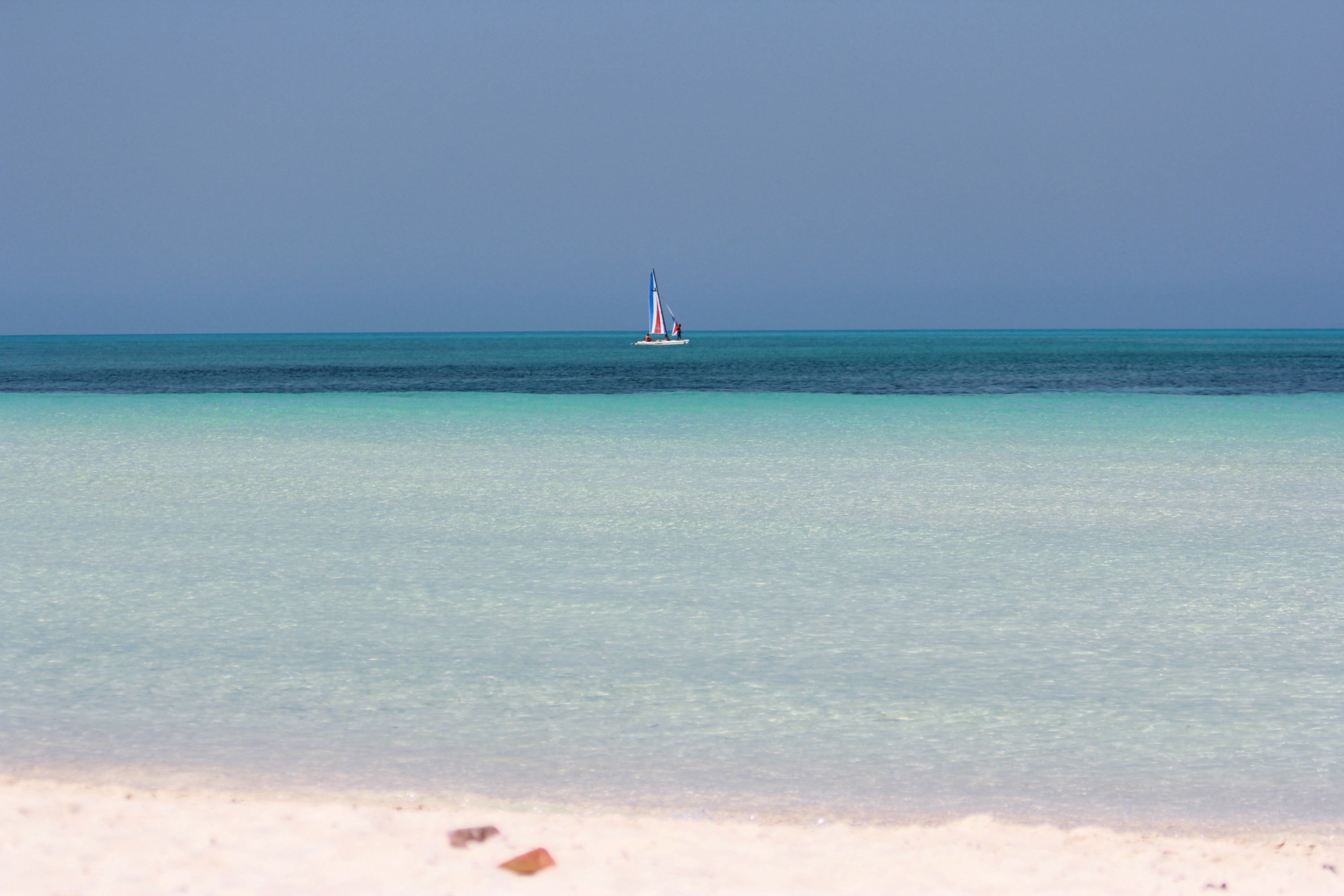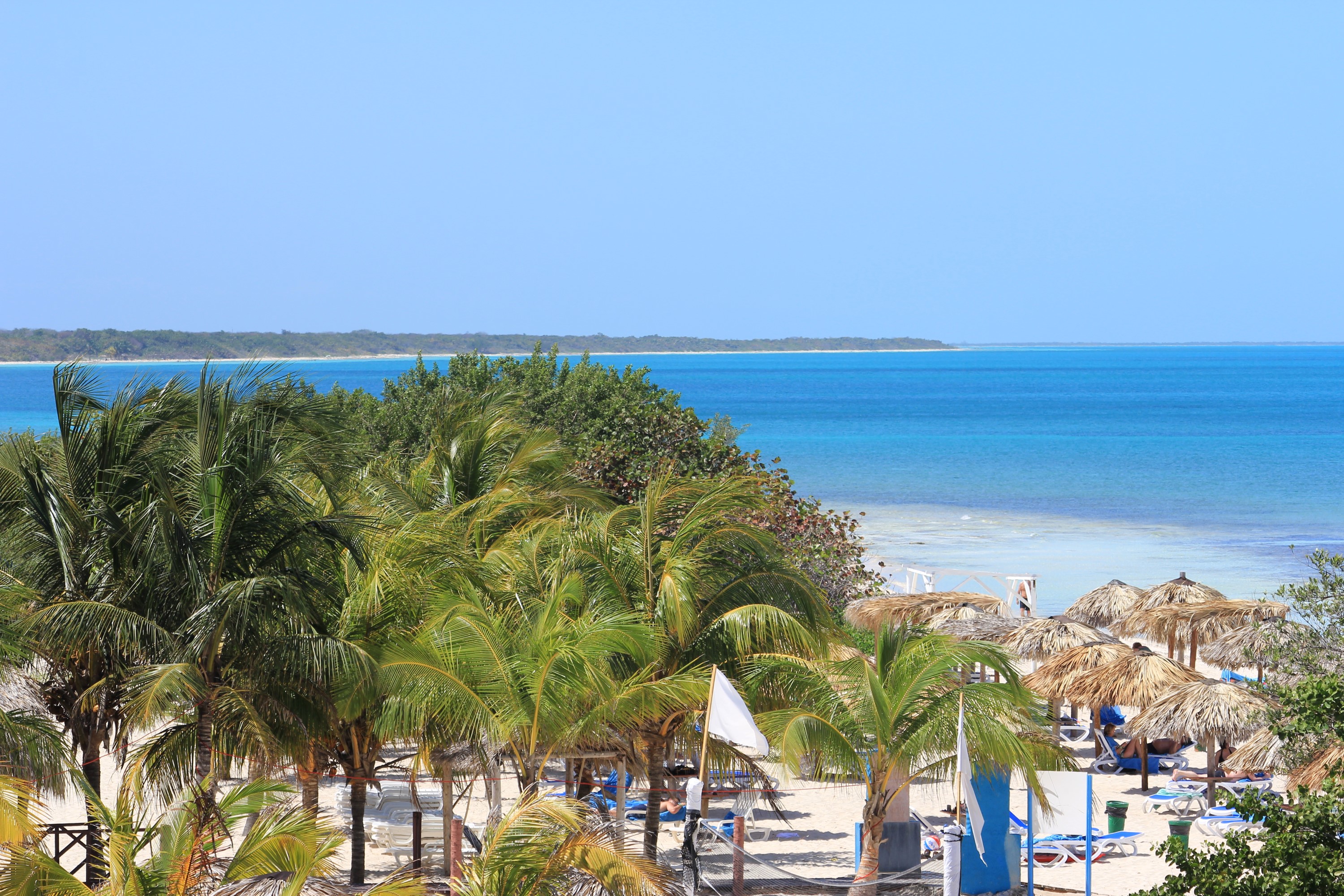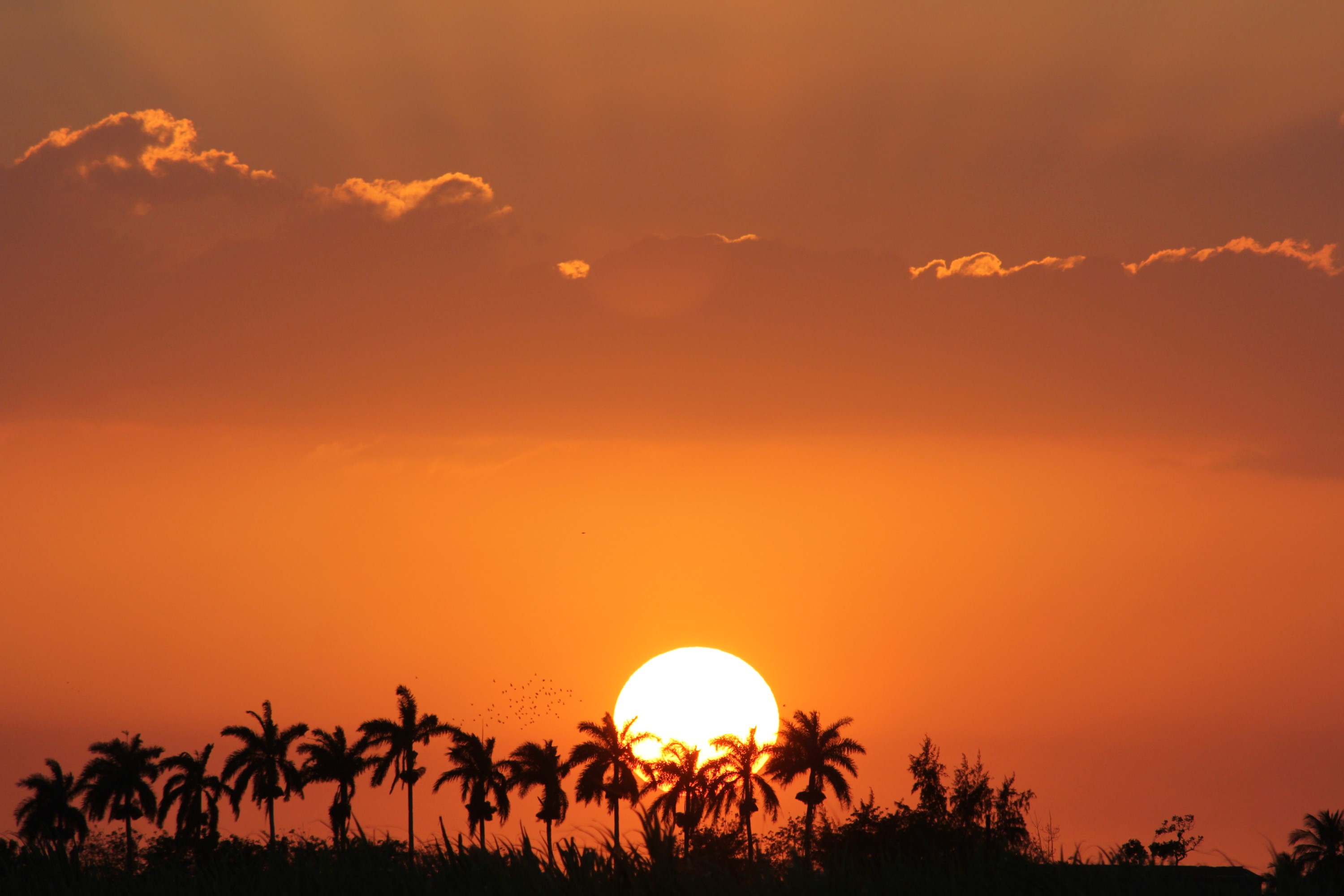 12. Playa Pilar
On this beach on Cayo Guillermo, actually also part of Cayo Coco, there are sand dunes over 15 meters high. This makes them one of the largest sand dunes in Cuba.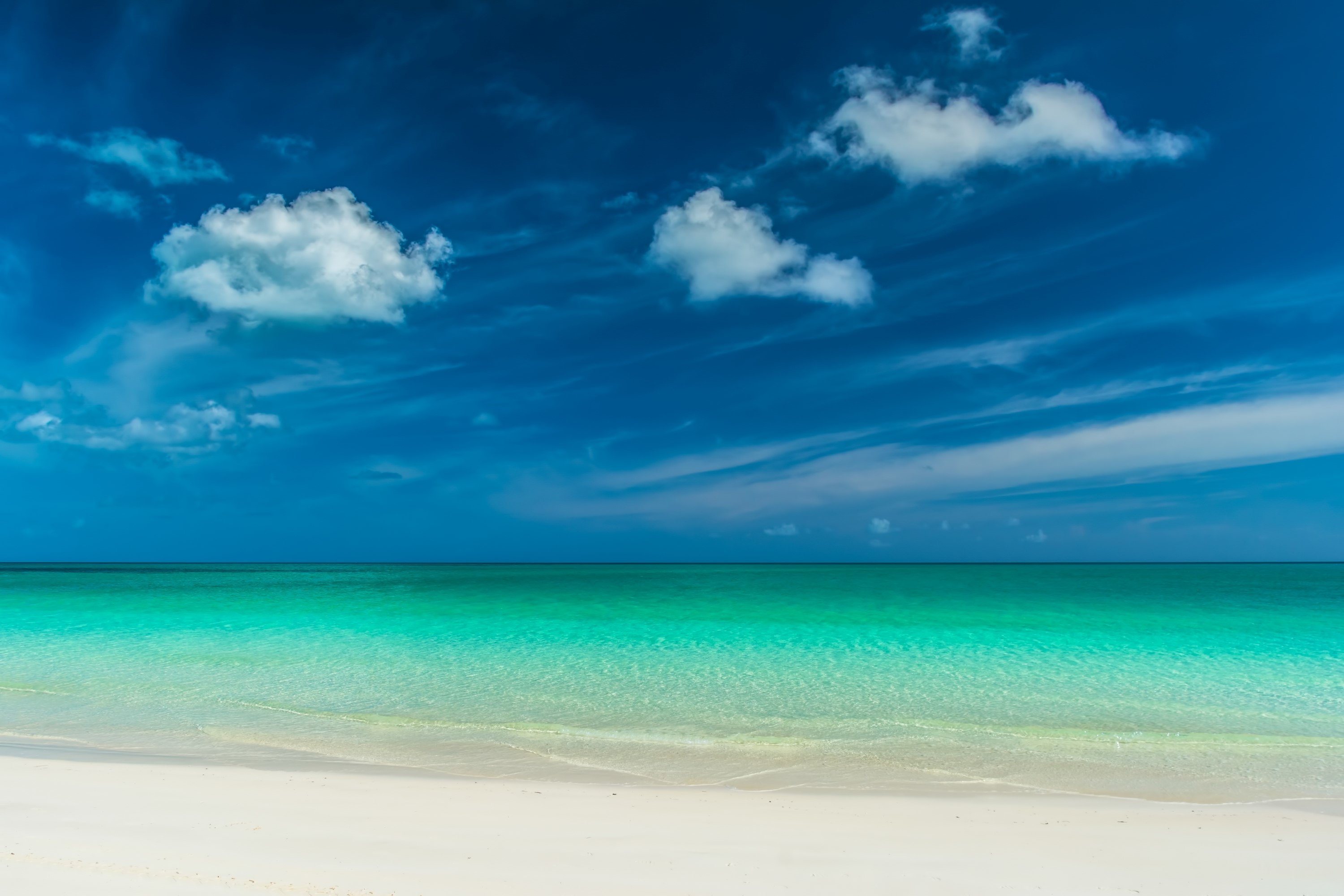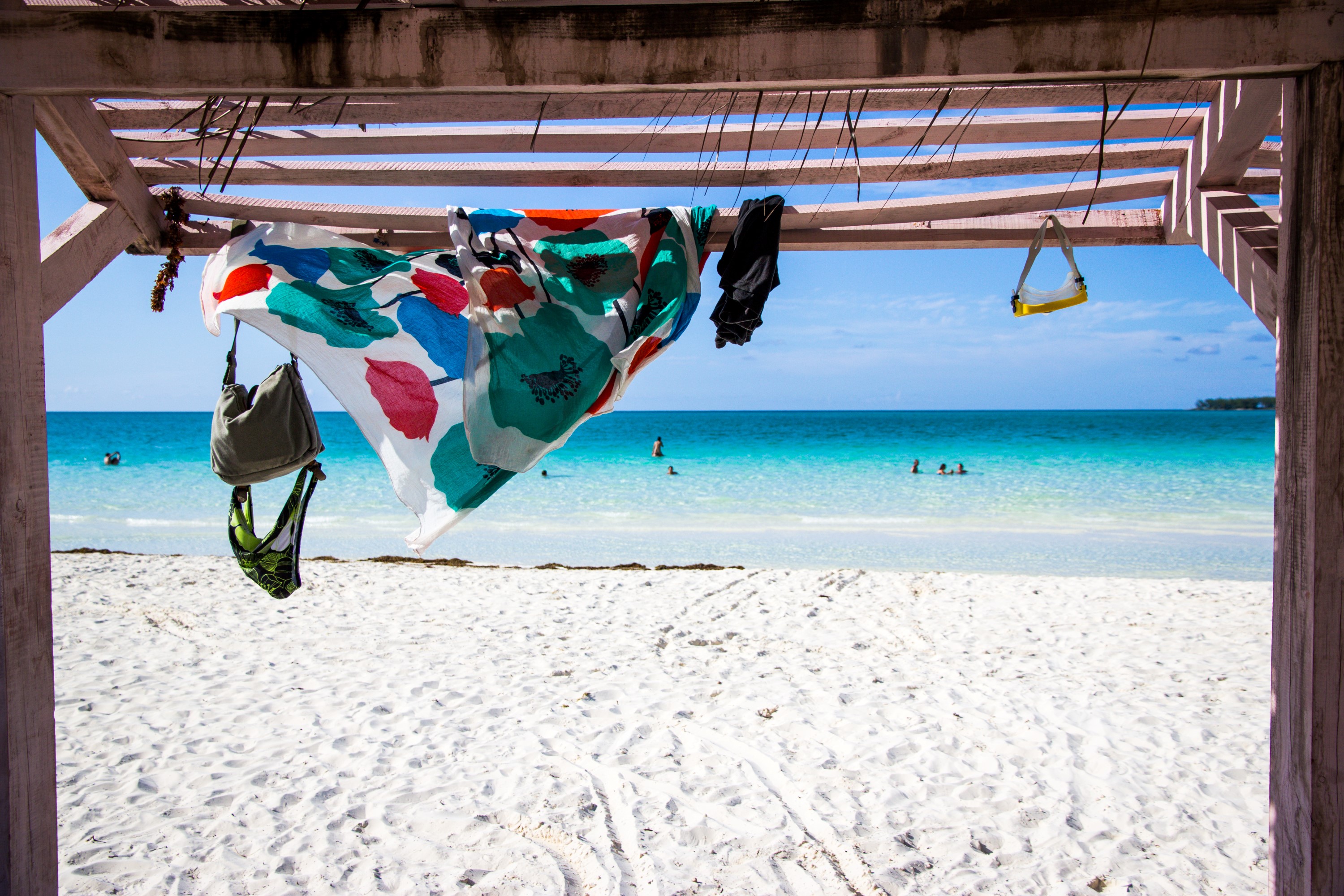 13. Playas von Guardalavaca
The beaches of Guardalavaca are not isolated from the real Cuban world compared to the big Cuban resorts like Varadero or Cayo Coco. The beaches of Guardalavaca and the surrounding area are some of the most beautiful in Cuba and are surrounded by authentic Cuban life. One of the three large beaches has access to a typical Cuban fishing village. That makes the atmosphere here particularly authentic. Shortly before Guardalavaca, near Rafael Freyre, you will find many small dream beaches that are ideal for a fantastic day at the beach for two. The locals offer cocktails and snacks on the beach. If you want to visit Guardalavaca, you can find private houses in Holguin, Gibara or Guardalavaca directly. Here are some recommendations
Hostal Villa Martinez, Casa la vie en Rose, Hostal Dalia Lora, Villa Liba, Hostal Camaguey, Casa Olga, Casa Aliet la rosa, Hostal La Barca, Hostal Presidente, Casa 4Seasons, Casa Rosario,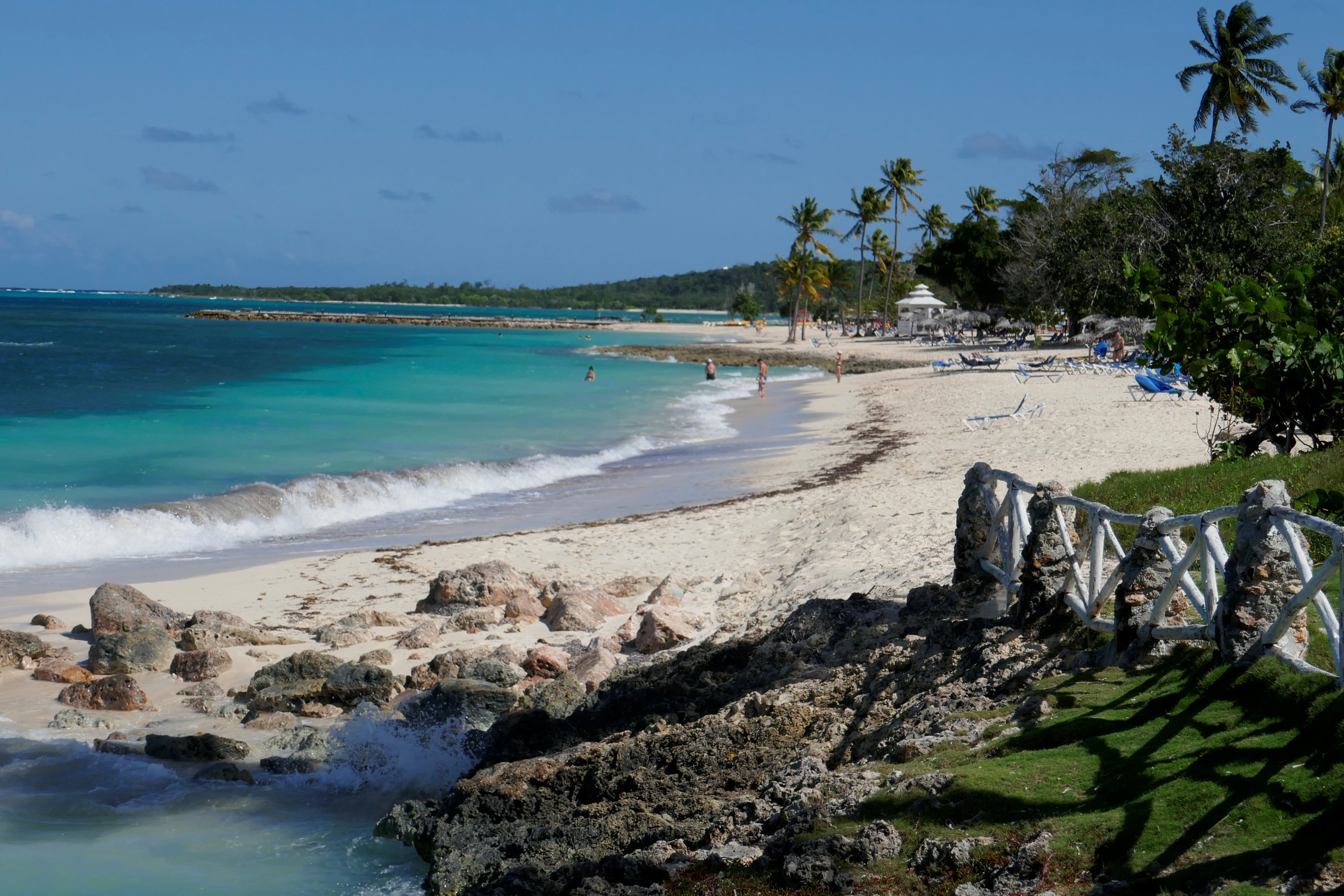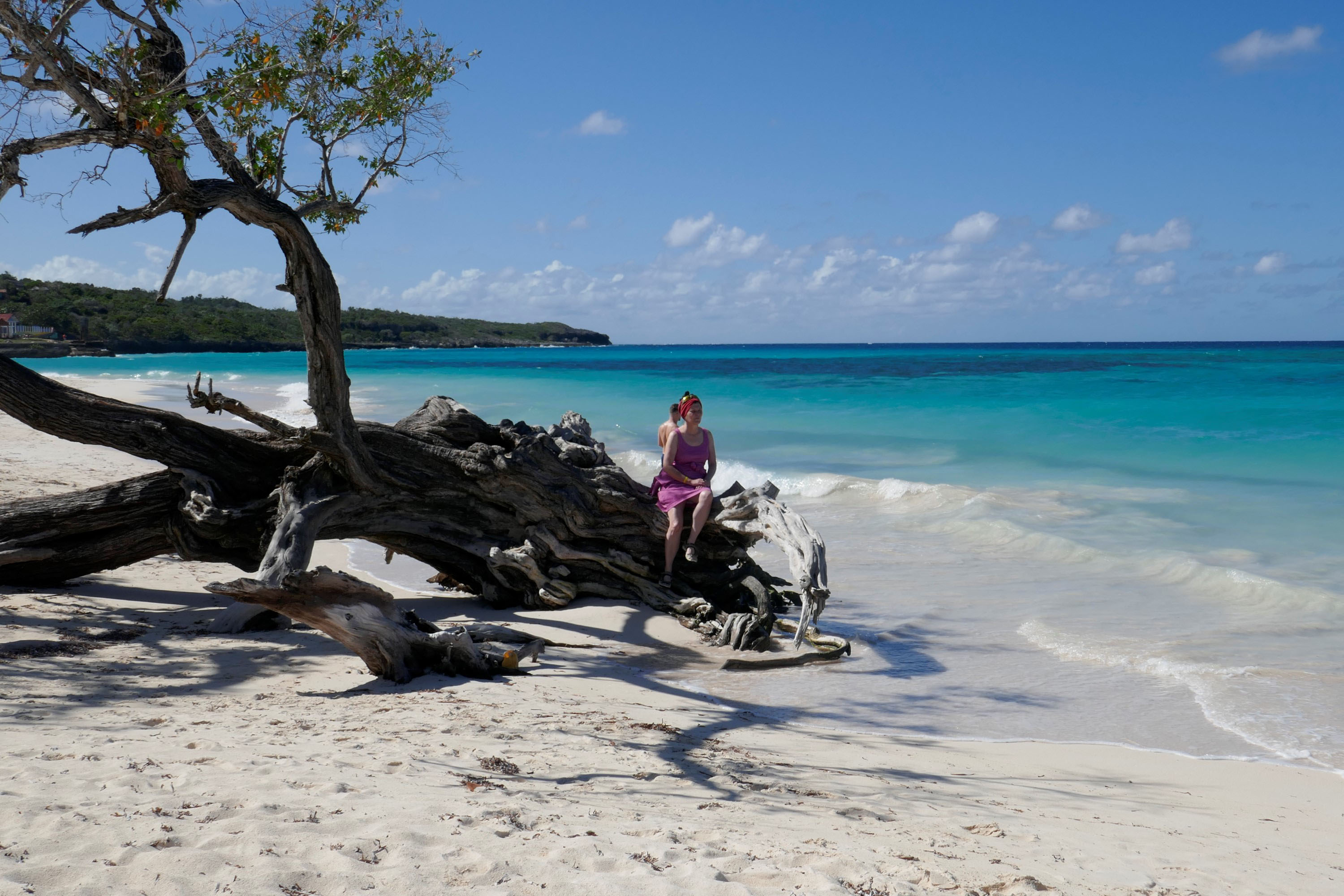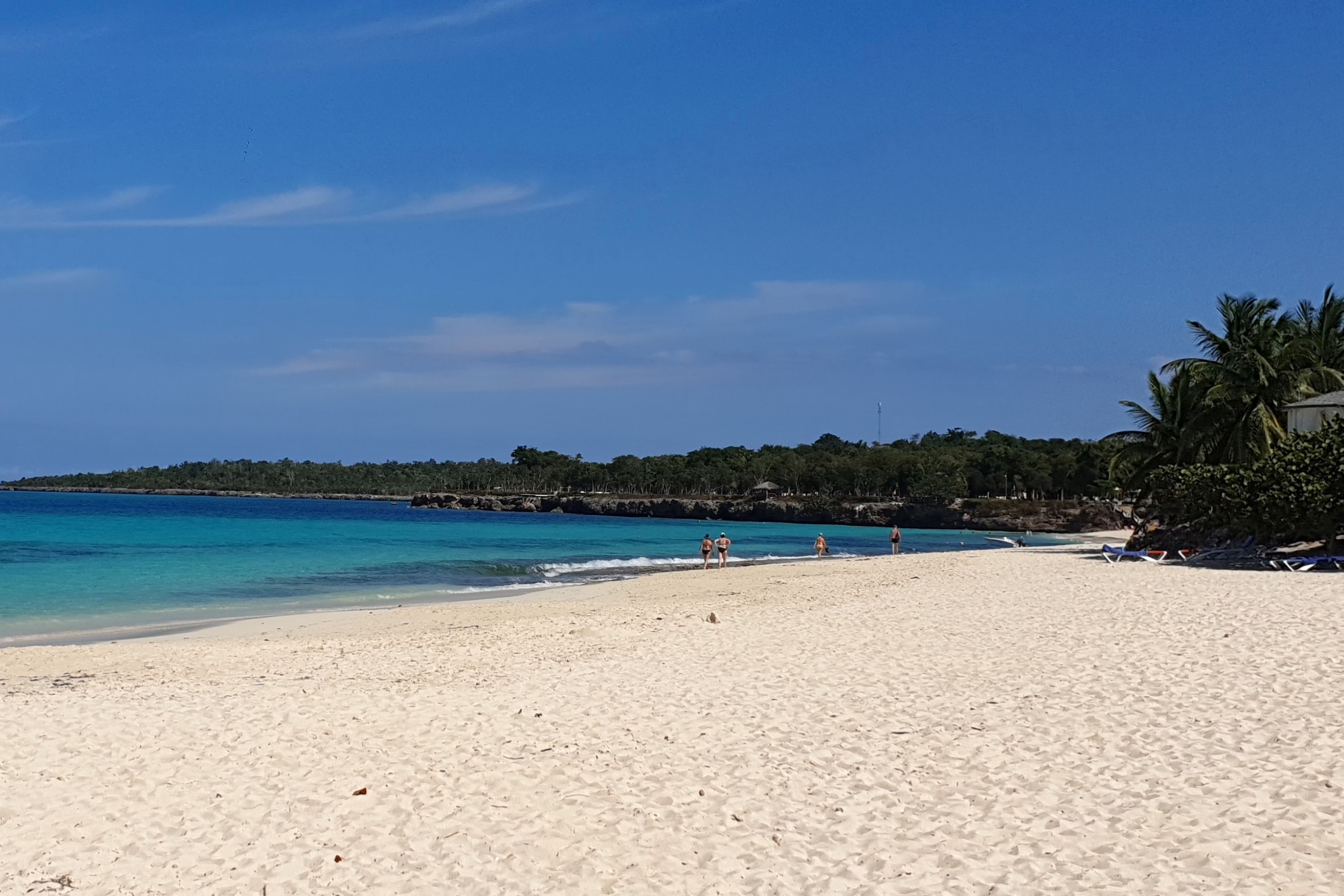 14. Playa Manglito Baracoa
Playa Manglito is a picturesque beach, surrounded by cocoa and coconut plantations and pure nature, about 17 km from Baracoa, the place in Cuba where you feel in paradise. The beach is ideal for families with children as they can play and splash around in the shallow water. Since there is no mass tourism here, you dont have to worry about losing sight of the little ones. In the Tato Restaurant right on the beach you can get fresh lobster and fish at reasonable prices or enjoy one of the best mojitos with passion fruit. If you still want to visit the Amaury River, it is only 3 miles away. The southernmost point of Cuba, Maisi, is about 35 km further. A taxi from Baracoa to Playa Manglito and vice versa costs around 20 CUC / dollar. Your hosts in Baracoa will be happy to organize this for you.
Bungalow Majayara Paradise, Casa Rodriguez, Casa Libertad, Hostal La Madera, Casa Jose y Mirleydis, Casa Estrella del mar, Casa La Marina, Villa Esmeralda, Casa Mirador el Yunque, Casa Walner, Casa Rafael y Yainys, Casa Walter, Casa el negro, House Lisneya, Casa Tony Mulet, Casa Ines y Yadier, Casa Diovany Horizontes,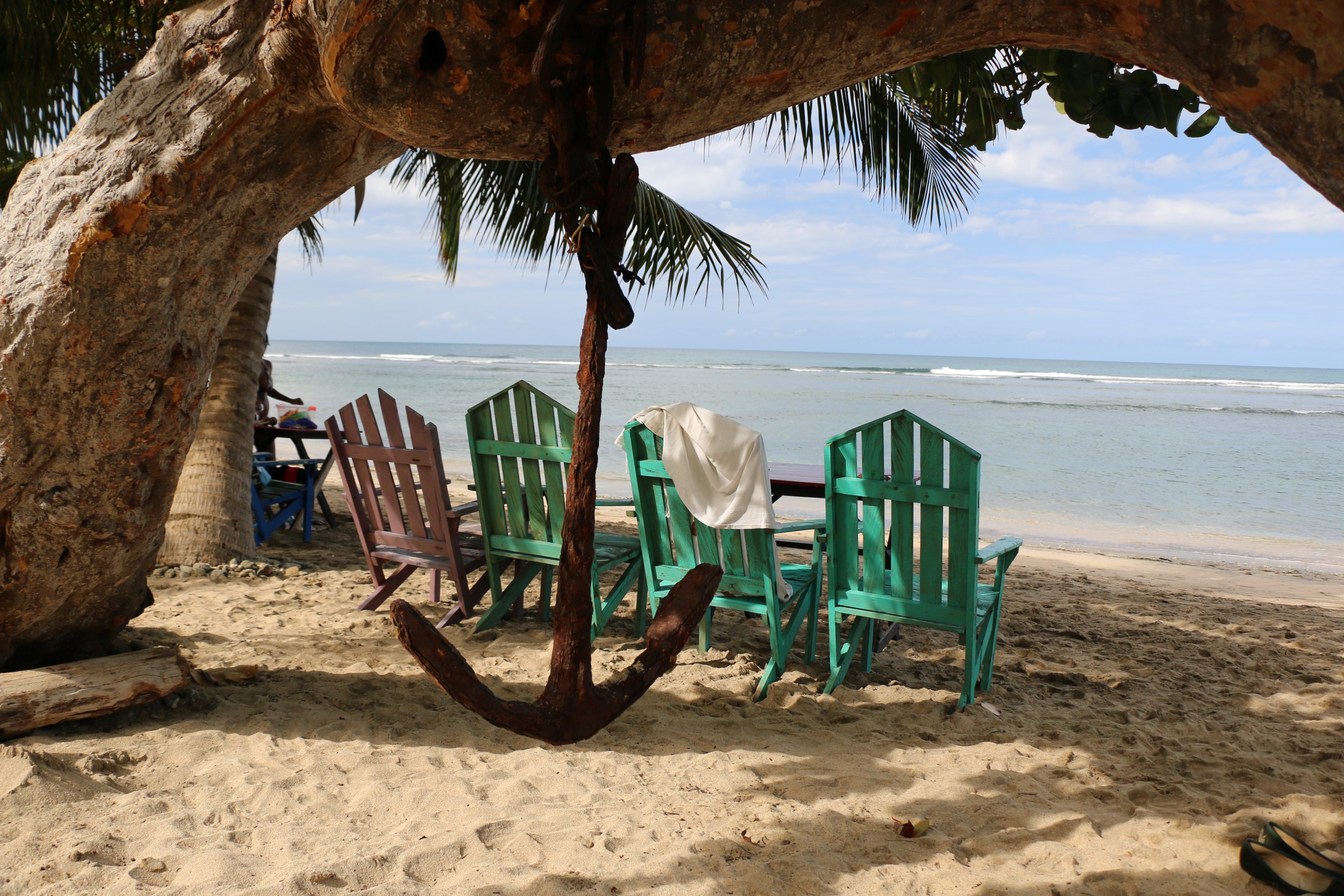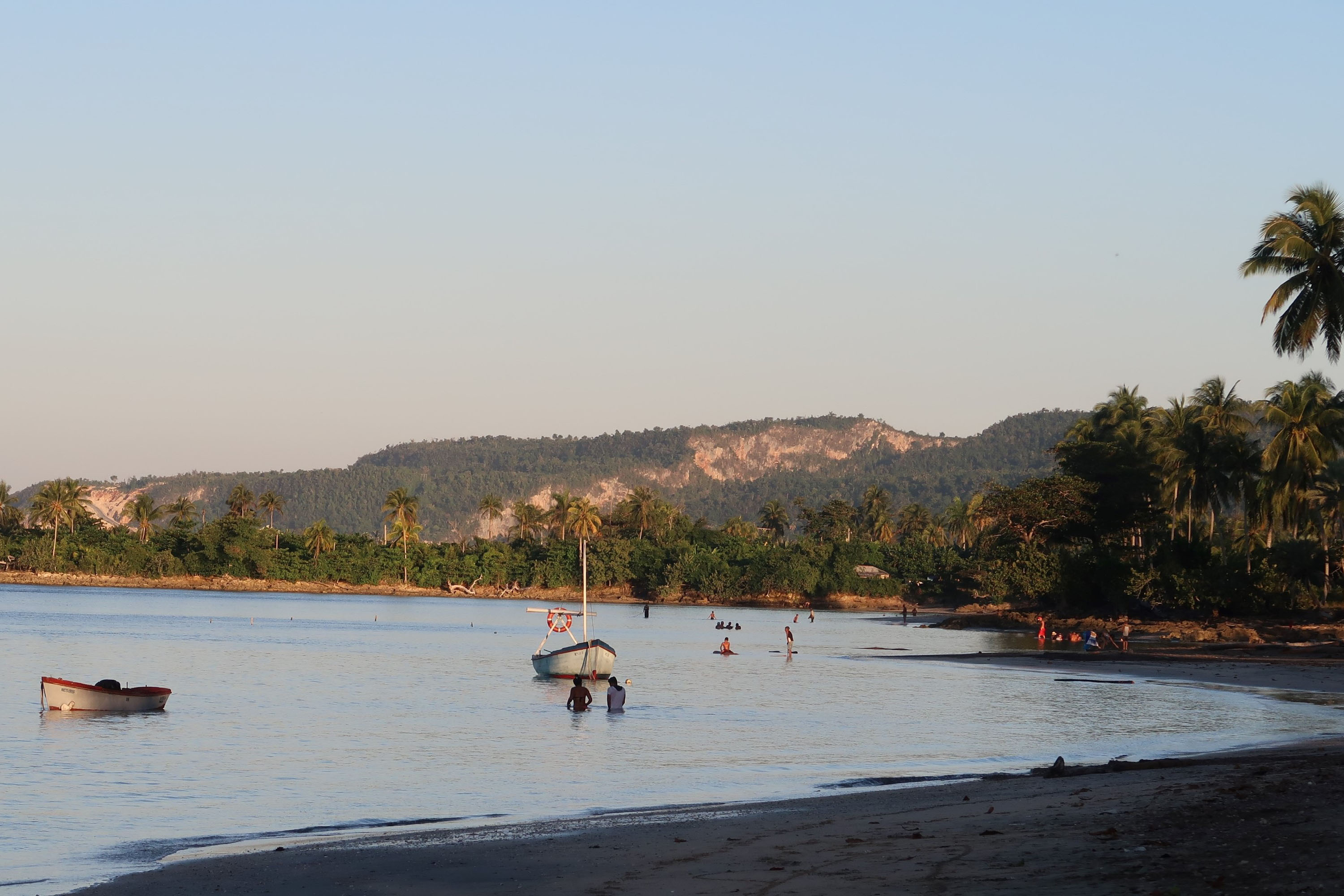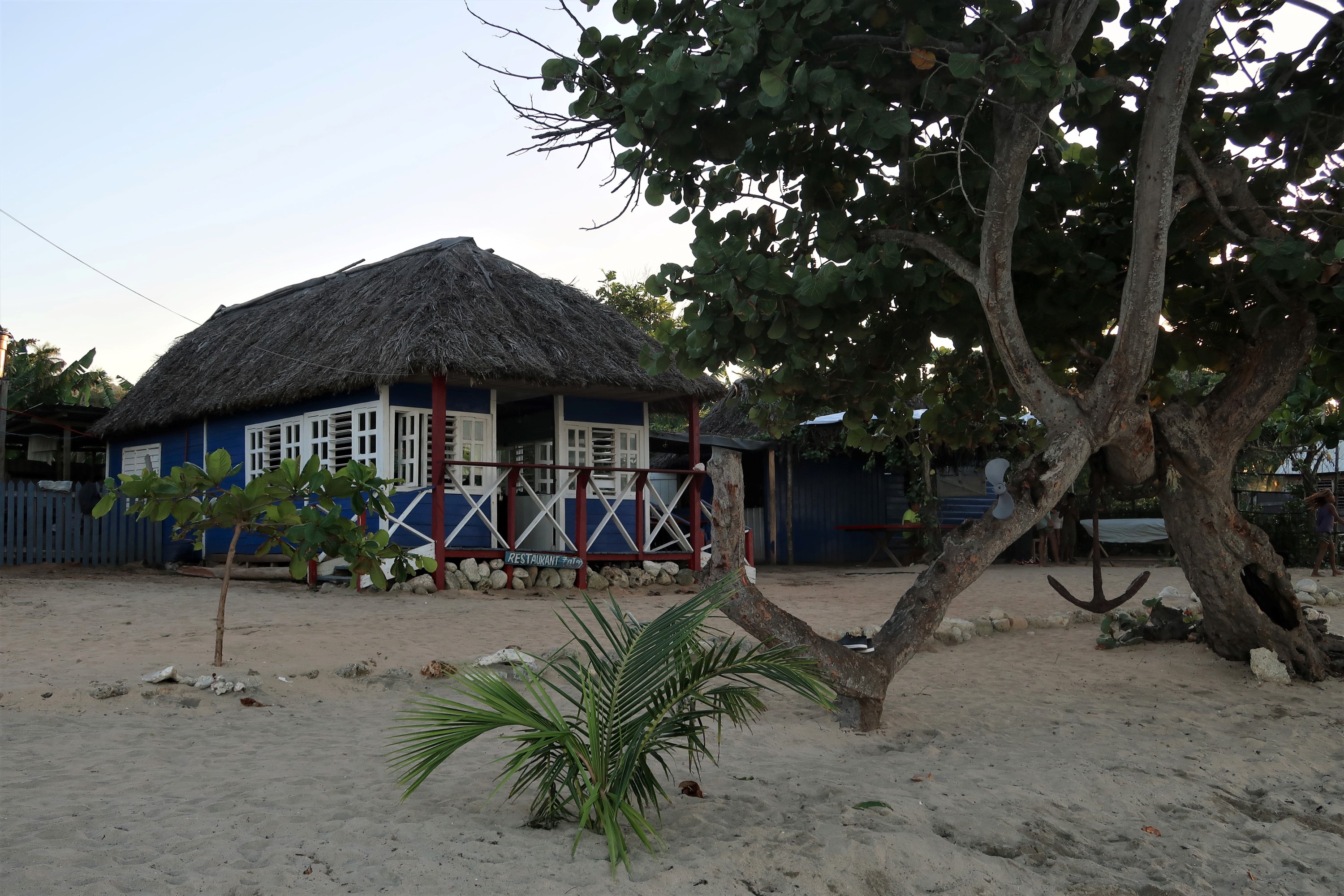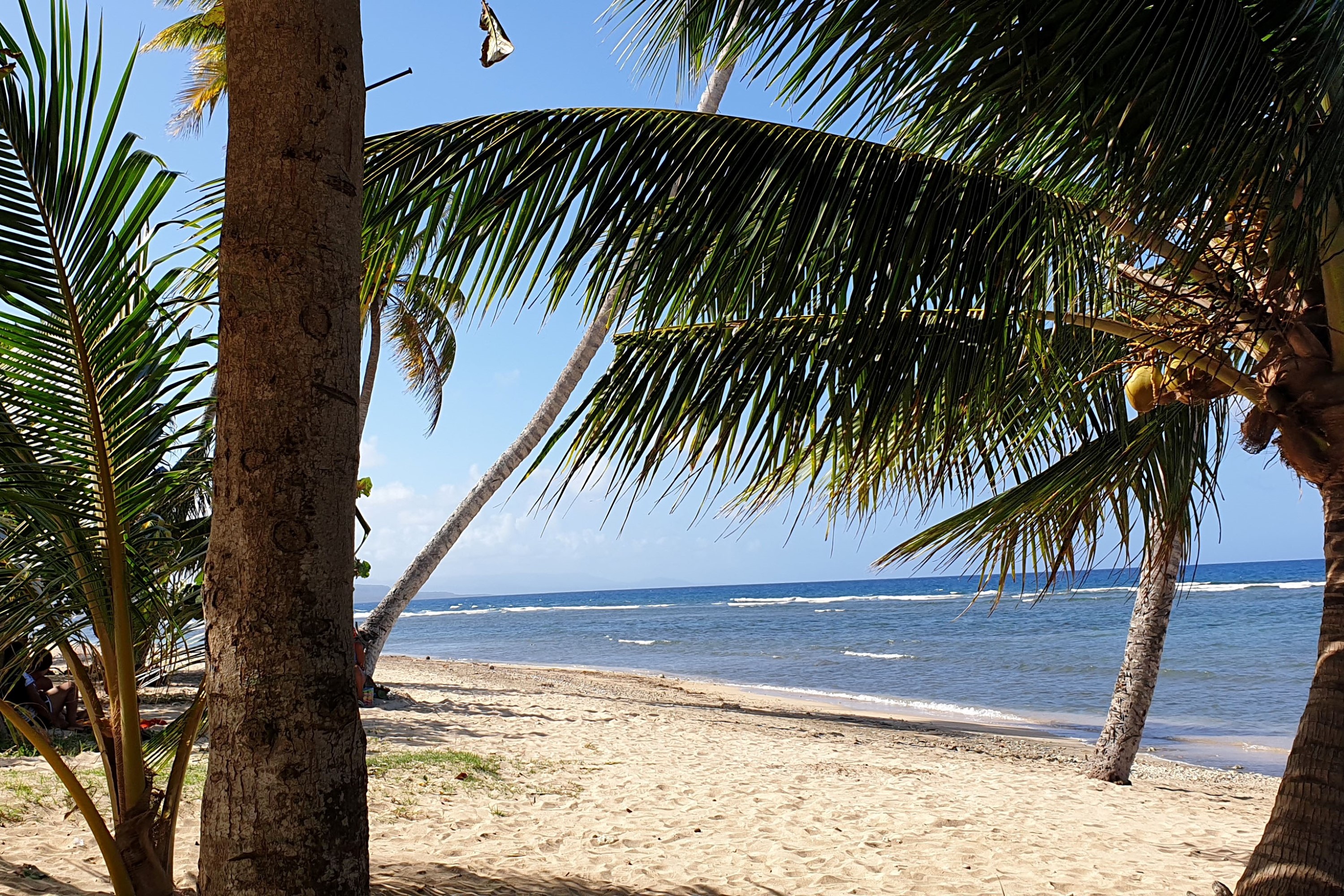 15. Playa Maguana Beach Baracoa
If you love the idyll and seclusion in the middle of nature, then you have come to the right place at Playa Maguana Beach. The beach is about 12 km from Baracoa at the entrance to the Alexander von Humboldt National Park. Relaxation is the order of the day here. The small beach bar takes care of your well-being. Massages are also offered on the beach. Those who love this place and want to stay can find private dream holiday homes in the house Maguana Beach Paradise by Maribel and Humberto, in the Villa Marlin Maguana Beach by Marlin, in the Casa Robinson Playa Maguana by Annie or a little closer to Baracoa on the Toa River in Ariels Casa Toa.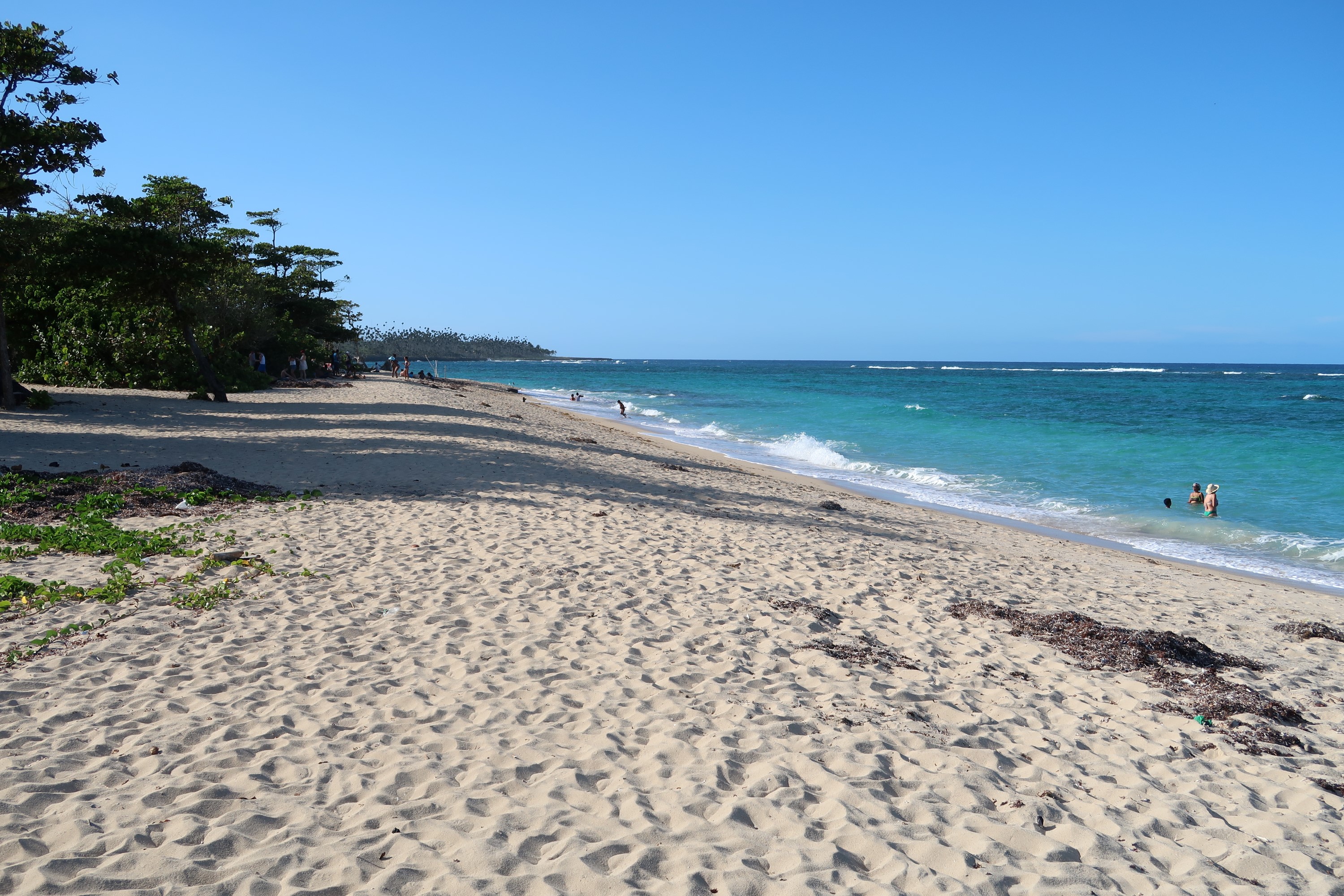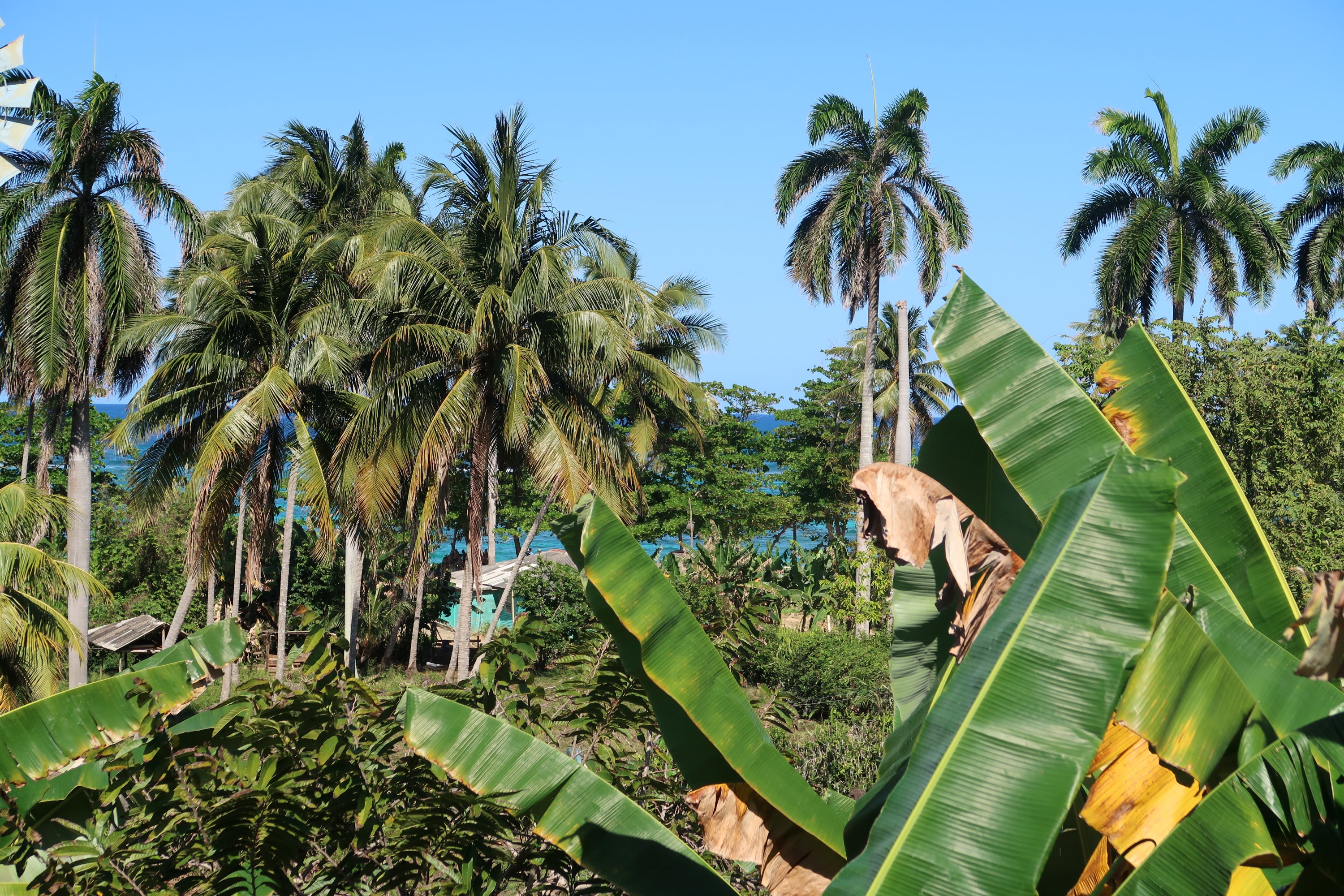 If you have any questions or would like our help with planning, our team is personally at your disposal until 10pm German time.
Telephone: +49 40300 310 60
Email: info@cuba-exclusivo.com

If you are the owner of a vacation home in Cuba and would like to work with CUBA EXCLUSIVO, you can register your home here.